Public services delivery has changed noticeably over the last decades due to the public management reform.
Before this, government authorities focused on policy-making and, where necessary, managing crises and incidents, in recent years, attention has noticeably shifted to improving governance in an increasingly wider context.
In addition to processes aimed at controlling operations, policy-making processes are also important in this respect. Transparency of these processes, which may extend over an entire policy chain is becoming increasingly essential.
Corporate governance applies primarily to the business sector. Corporate governance deals with the processes by which organizations are directed, controlled and held to account.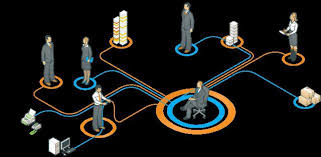 It encompasses authority, accountability, stewardship, leadership, direction and control exercised in the organization.
Good corporate governance requires clear definitions of responsibility and a clear understanding of relationships between the organisation's stakeholders and those entrusted to manage its resources and deliver its outcomes.
The implementation of basic corporate governance principles (openness, integrity and accountability) in public sector would contribute significantly on the improvement of management and administration.
Based on these principles it would be feasible the creation of a specific business strategy framework applied by public organizations. In other words, defined objectives would be to implement within deadlines, a hierarchical pyramid would be developed into each organization and the personnel would work in accordance with clearly defined rules and job description.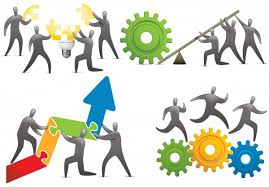 The implementation of corporate governance principles would make personnel control and financial statements' audit a routine matter. The main objective would not be the suppression of fraud and mismanagement but their prevention.
As a consequence, the internal and external audit system of public organizations could have the opportunity to consult and give proper advice to managers.
More specifically, the auditors would have the time to suggest better administration practices of public funds, ways of attracting investments and in general would contribute decisively on the public sector enhancement.
Public service organisation operates in a different context and are, therefore, confronted with other issues. However, the nature of the issues is similar. Nevertheless, management, supervision, stakeholders and external audit are also important in a public environment.
Effective corporate governance ensures the optimal use of resources, improved access to lower-cost capital and increased responsiveness to societal needs and expectations should lead to improved organisation performance.