The future of our rural is inextricably linked to a number of issues.
The recovery from COVID-19, and how we transition to a more sustainable society and how we ensure rural areas and regions are supported to adapt to the potential impact of the future of work will determine what kind of rural communities we will have in by 2030.
The social and economic development of rural area is integral to the wellbeing of our country as a whole and to our quality of life. Sarawak's economy, heritage and culture is heavily dependent on the contribution of rural areas.
For the purpose of to develop and bring rural area to the State mainstream economy agenda, Government must deliver the resources, services and infrastructure required.
Lacking adequate services and infrastructure rural communities will not survive.
Government should ensure public service delivery in rural areas according to the equivalence principle that is public services in rural areas should be of an equivalent quality to those in urban areas.
Improved and expanded public services including public transport, broadband and healthcare, it will contribute to regional attractiveness in remote and rural areas, provide the social and economic infrastructure to ensure that those who live there, and those who take up the opportunities in terms of remote working outlined have access to quality public services and a better quality of life.
One of the unblemished lessons from the pandemic is that a good quality internet connection is not a luxury but is in fact essential to allow people to fully participate in society.
This applies not just to economic inclusion, but to educational and social inclusion as well.
Investment is one of the main instruments for rural development. Public investment policy should prioritise investment in human capital, infrastructure and innovation.
It is vital that investment in infrastructure in the regions and rural areas is expedited to ensure rural economies can diversify and adapt to support thriving rural communities.
To ensure viable rural and regional economies into the future means that Government must provide the required support for the provision of public services, investment in micro businesses and small or medium enterprises, innovation, and the sustainable use of natural resources and natural capital in rural economic development zones.
Every rural area is different, but many face the same challenges. A more flexible policy response is required to support rural areas adapt to local challenges.
This means executing rural policies at different scales that match with, for example, local services, labour supply and food chains and adapting them based on current and future needs.
This would see partnership between local agencies, employers, the community and voluntary sector, trade unions, and local and regional academic facilities.
Rural development policy must be place-based, reflecting the strengths, assets and challenges a region faces, and have multi-stakeholder input.
It should be underpinned by a concept of wellbeing defined by three multi-dimensional objectives that is economic, social and environmental.
Developing policy via this framework means that household income, access to a broad set of services, and a cohesive community in a pleasant local environment are all key considerations of rural development policy.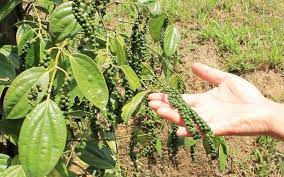 Capacity building for all stakeholders at local level is essential to warrant that this form of policy development is successful.
Investment in capacity building will make rural communities more resilient to external shocks and help to underpin the implementation of rural development policy.
Capacity building will also be vital to implementing appropriate mitigation and transition programmes to support rural communities in the transition to a low carbon society.
Almost half of the labour force will be impacted by changes to their jobs as a result of automation by 2030.
Our training and skills development policy must be adapted to meet this challenge to ensure that our regions and communities have the necessary supports in place to ensure that they can adapt to meet this challenge.
Focussed investment in education and training for people in low skilled jobs or those unemployed in rural areas as part of an overall regional employment strategy aimed at generating sustainable jobs should be an integral part of rural development policy.
As with many other aspects of rural development, decent broadband and transport systems are required to enable rural dwellers, particularly those on low incomes, to access education and skills development opportunities.
Rural areas are among those that will be most impacted by the transition to a carbon-neutral society.
They will also be impacted by the potential changes of technology and automation on employment and the future of work.
A constant discourse on how to support evolution and revision is vital to certify that vulnerable rural communities are protected, supported to meet future challenges, and not disproportionately impacted.