This year, the State government has identified more locations to implement high impact projects in the upcoming years within the agriculture sector.
During a recent interview with the permanent secretary of the Ministry of Modernisation of Agriculture, Native Land and Regional Development Sarawak (MANDRED), Encik Edwin Abit said that the Government plans to set up Collection, Processing and Packaging Centres (CPPC) in Bebuling, Layar, Sarikei, Julau, Lachau, Sebangan, Lundu, Long Lama and Kapit
This is in addition to the CPPC that has been developed in Tarat; and which is being developed in Limbang, Lawas, Betong along with a wholesale market in Kota Samarahan.
According to Encik Edwin, the establishment of such centre is to strengthen the agricultural supply chain and create a market platform to the produce produced by farmers.
In addition, the Government also plans to establish an integrated centre that combines collection centers, processing, wholesale markets, inspection and quality services as well as quarantine centres known as Food Terminals in Kuching, Betong and Sarikei.
This is aimed at providing a local centre towards increasing exports of food products.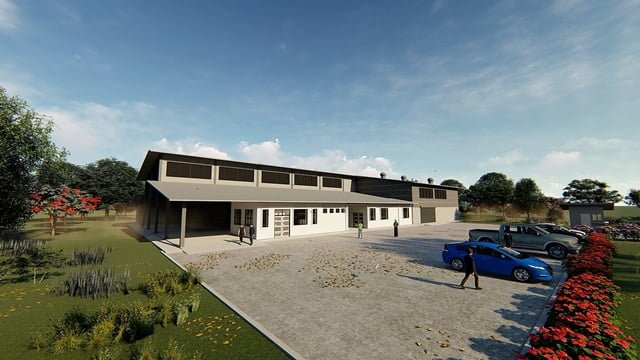 This year, another high impact projects by MANDRED also includes the development of five Agroparks namely in;
I. Sungai Baji Agropark Phase 2, Sarikei (127 Hectares)
II. Bebuling Spaoh Agropark, Betong (550 Hectares)
III. Lubok Tamang Agropark, Betong (870 Hectares)
IV. Simanggang Agropark, Sg. Tisak, Sri Aman (273 Hectares)
V. Parit Bugis Agropark, Sarikei (3871 Hectares)
In total, there are 17 Agroparks that have been proposed to be developed throughout Sarawak.
For the Smart Farming Program (Precision Farming), the Department of Agriculture Sarawak (DOA) has implemented a fertigation and hydroponic program with a total allocation of RM17 million under the 11th Malaysian Plan.
Under the 12th Malaysia Plan, Encik Edwin added that 12 locations have been proposed for the development of smart agriculture namely; Rampangi, Tarat, Sg. Sebiew, Kabuloh, Layar, Sri Aman, Bebuling, Sibu, Kapit, Song, Mukah and Limbang.
In developing the agriculture sector in Sarawak, the State government is also focusing on the aquaculture industry.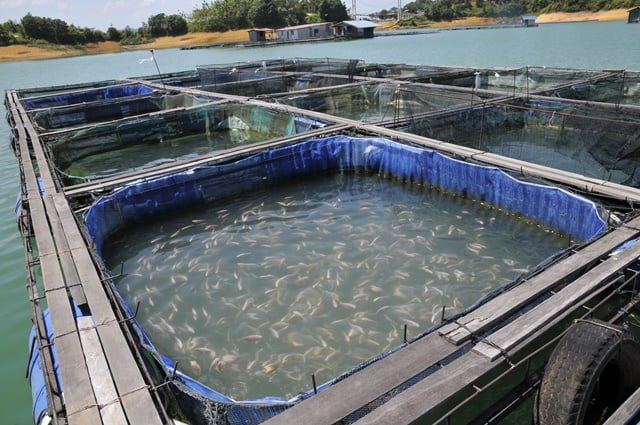 Therefore, several areas have been identified for the development of Aquaculture Industrial Zones namely in Batang Ai, Bakun, Sundar, Awat-Awat, Selalang and Semariang Batu.
Other high impact projects that are planned includes a Pig Farming Area (PFA) in Selangau.
Covering an area of 233 hectare in Sungai Selabi at Selangau, Sibu, the standing pig population is at 100,000.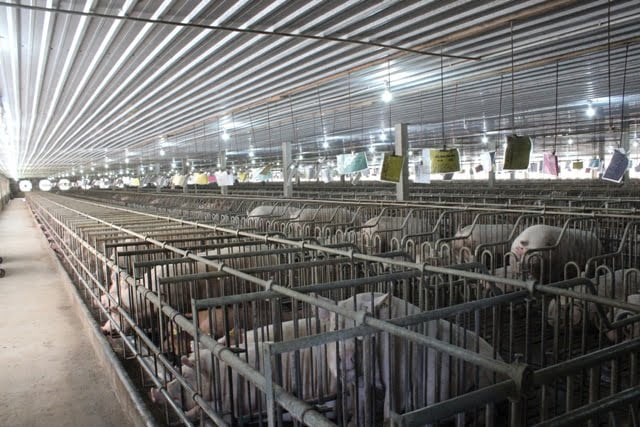 It was also revealed that private companies or investors (MPF Agronomy Sdn.Bhd) have submitted project proposals for the development of PFA Sg. Selabi with a total investment of RM280 million for 5 phases.
Aside from that, a chicken incubator center will also be built in Betong covering an area of 50 acres which aims to produce 500,000 chicken parent stock a year.
In addition, about RM47.3 million has been allocated for the extension projects of Rural Growth Center (RGC) at Opar, Beladin, Semop and Long Lama.
Another high impact project by MANDRED is the implementation of the Semenggok Agrotechnology Park (SARTECH).
Describing the project as a game changer for the agriculture sector in Sarawak, Encik Edwin said that SARTECH covers an area of 370 hectares in Semenggok, Kuching.
It is expected to be a centre for the integration of various components such as production, processing, collection, research and development and training.
The Sarawak Land Consolidation and rehabilitation Authority (SALCRA) also plans to develop 4,050 hectares of new areas for oil palm plantation projects under the 12th Malaysia Plan with an estimated development cost of RM 60.3 million.