Six Sarawak government agencies were selected to be a pilot anti-bribery project this year.
The six agencies selected to be in the project, MS ISO 37001:2016 Anti Bribery Management System (ABMS) certification project were;
Ministry of Tourism, Creative Industry and Performing Arts, Sarawak
Sarawak Chief Minister Department
Sarawak Forestry Department
Islamic Religious Department Sarawak
Sarawak Forestry Corporation (SFC)
Regional Corridor Development Authority (RECODA)
"The first workshop was organised from 11th to 13th January this year. As the State agencies selected to be in the pilot certification project, you should feel proud," said Sarawak State Secretary, YB Datuk Amar Jaul Samion during the launching of the project on 8th February 2022 in Kuching.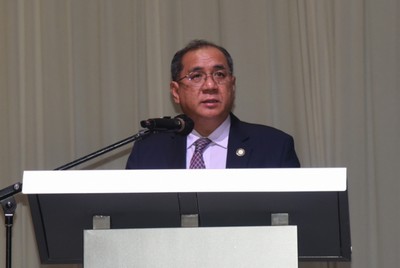 "This certification will serve as a benchmark and also reference to the ministries, departments and other agencies to implement this initiative in the future," he said adding that he hoped to see all agencies to be certified by June this year.
MS ISO 37001:2016 ABMS is an internal control system within an organization to detect, prevent, operate, enforce, evaluate and improve the anti-corruption management more effectively.
It was in line with Initiative 2.1.3 in the National Anti-Corruption Plan (NACP), which is to introduce ABMS certification in all government agencies.
Introduced in December 2016, the Malaysian Anti-Corruption Commission (MACC) made an application to the Department of Standards Malaysia to adopt the ISO 37001 in Malaysia. On October 2017, the MS ISO 37001:2016 ABMS was launched.
MACC is the scheme owner for the Accreditation of Certification Body / ACB Scheme specifically for the MS ISO 37001 ABMS accreditation offered and managed by the Department of Standards Malaysia (JSM) (Source: https://www.sprm.gov.my/).
Datuk Amar Jaul also said that this commitment is to realize the instruction of the Prime Minister through the Special Cabinet Meeting on Anti-Corruption (JKKMAR) held on April 14, 2021 for the certification to be implemented in ministries and state government departments.
He added that ABMS has outlined various policies and procedures that can be adhered and used by organisation as a control measure for an anti-corruption system.
"It can help organisation to implement an effective management system in preventing, detecting and handling bribery that occurs within an organisation," said Datuk Amar Jaul.
"Hence, I have approved the proposal for the ABMS pilot project which is implemented in 2022 to involve six agencies," he added.
The 2021 Corruption Perceptions Index (CPI) issued by Transparency International Malaysia (TI-M) on 25th January last year showed that Malaysia has recorded a decline for two years in a row when it dropped five places to 62 out of 180 countries.
In terms of scoring, Malaysia recorded a score of 48 compared to the score of 51 in the previous year.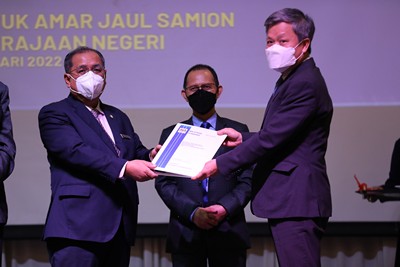 "Even though this seems to be like a less encouraging matter, it does not dampen our spirit to help the government in increasing out CPI in the future to give confidence to our investors," said Datuk Amar Jaul.