Themed 'Jazz in the Jungle', the 17th edition of Borneo Jazz festival (BJF) was held in a hybrid format for the first time to reach out to the greater jazz-loving community worldwide.
It was joined by an international community of jazz artists, rappers, and Djs from countries such as France, Switzerland, Germany, Italy, Hungary, USA, Japan, Indonesia, Korea, China and Malaysian artist as well.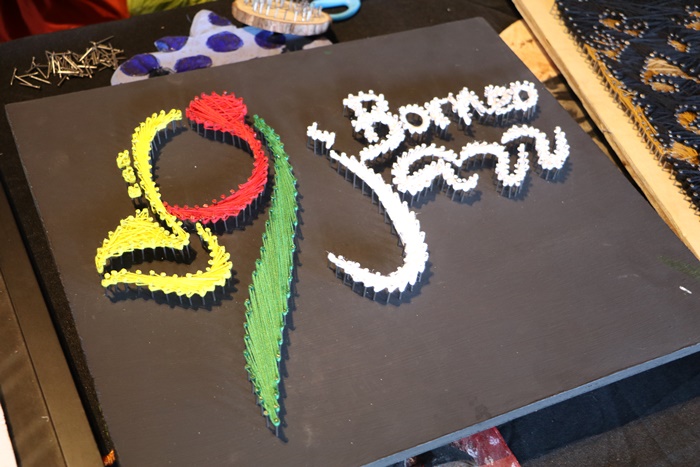 Music lovers can expect a spectacular mix of jazz and hip-hop, tribal vibes, world beats and electro-jazz grooves during the 17th edition of the Borneo Jazz festival.
While the main highlight of the event was the evening concerts which took place from 24th to 26th June from 7.30 pm to 1.30 am, the music festival was not short of other fringe activities for members of the public to participate with.
BJF had various interactive and educating activities such as the Eco-Art installation project, Borneo Lute Exhibition, Miri Sape' Movement, Wellness Programme and the Artisanal Craft Bazaar.
The Eco-Art Installation project in collaboration with the Miri City Council and MYY Living Arts as a continuation of the Borneo Jazz Beat Plastic Campaign which was initiated in 2019 as part of the Borneo Jazz festival "Responsible Tourism' programme to transform Miri to a sustainable and eco-friendly city.
Aside from that, the festival also organised the Eco-Drum project, an eco-friendly initiative and community music outreach programme to create unique drums and percussion instruments from recycling waste.
Held for the first time at the 2022 BJF, the story and the evolution of the Sape' was dramatized through live Sape' instrumentals performed by professional Sape' artistes from the Sape' Movement (Miri) community.
The Borneo Lute Exhibition consisted of four different boat lutes from Borneo Island (Sape ting dua, Sundatang, Tapi and Kecapi).
This year, RAKAN Sarawak was fortunate to join in the fun and experienced the music festival first handed along with other members of the public.
Here are some of the best moments captured behind the lenses during the 2022 BJF.