Minister of Health Malaysia YB Khairy Jamaluddin Abu Bakar conducted a working visit to Sarawak on 5 September 2022, including to selected health facilities in rural parts of Samarahan Division.
Among them is Klinik Kesihatan (KK) Semera Lot, Asajaya, which is said to be one of the most dilapidated health clinics in the State.
At a press conference at Hospital Simunjan afterwards, YB Khairy Jamaluddin said that a temporary cabin equipped with air-conditioning will be set up at the clinic by the Ministry of Health (MOH) to overcome the problem of housing patients, and ensure proper and uninterrupted delivery of health services.
It comes as the ministry awaits approval to construct a new health clinic at Semera, with the existing building that was previously used for post-natal care, for instance, being certified unsafe by Jabatan Kerja Raya (JKR).
The federal minister also visited KK Sadong Jaya, in which he revealed that MOH has agreed to allocate some funding for upgrading works on the building, especially the emergency ward to better accommodate the rising number of incoming patients without having them to wait outside.
A generator set will also be provided to reduce the frequency of electricity supply interruptions that has been affecting the premises.
As part of the ministry's long-term planning, a new clinic has been proposed to provide health services for people living in and around Sadong Jaya.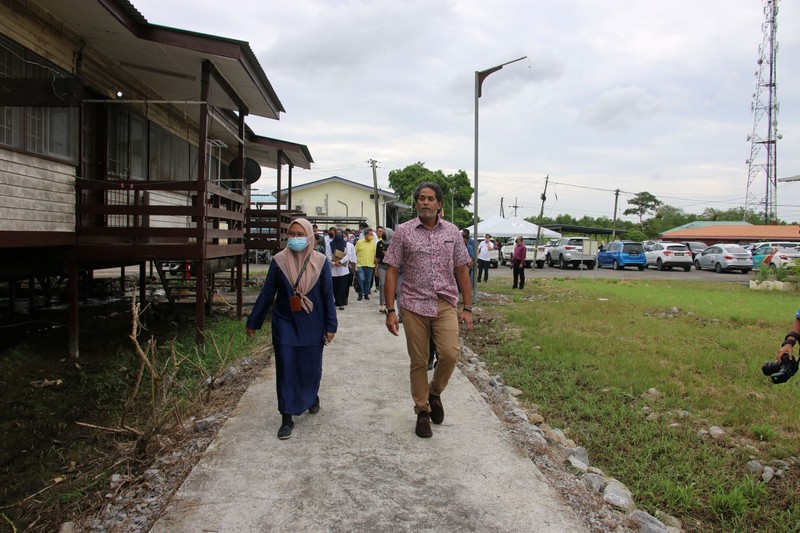 In the afternoon, he made a stop at KK Gedong, where he surveyed the existing infrastructure of the health clinic, including the staff living quarters.
Like his visits to KK Semera Lot and Sadong Jaya, he took note of requests from staff of KK Gedong regarding the facilities and equipment needed for improvement and purchasing.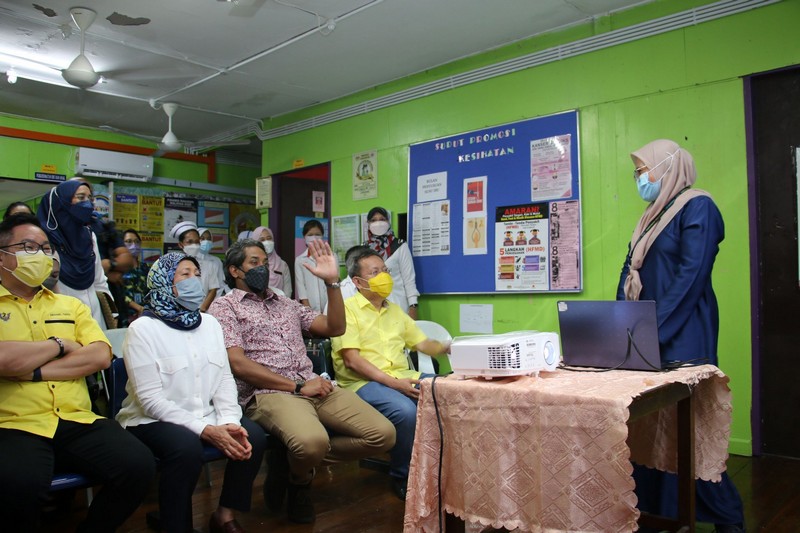 YB Khairy Jamaluddin's one-day working visit to Sarawak aimed to review the development and infrastructure of selected health facilities, and ensure improvements in the quality of facilities in order to better meet the needs and guarantee the comfort of the local community.
According to Sarawak State Health Department director Dr Ooi Choo Huck, there are 272 health clinics in Sarawak at present, with 105 categorised as 'dilapidated' and more than half of them deemed 'critical'.