The Ministry of Health Malaysia (MOH) will consider the inclusion of plans to construct a new building for Hospital Simunjan under the Fourth Rolling Plan of the 12th Malaysia Plan.
Its minister YB Khairy Jamaluddin Abu Bakar stated this at a press conference following his visit at the hospital, as part of his working visit to Sarawak on 5 September 2022.
He added that given the sinking soil foundation within the premises, the ministry will provide the necessary support to enhance health facilities at the hospital to ensure the safety and comfort of patients and hospital staff.
"I have surveyed a building that was used to be utilised as a paediatric ward, and due to its unstable soil conditions, it is deemed unsafe for usage.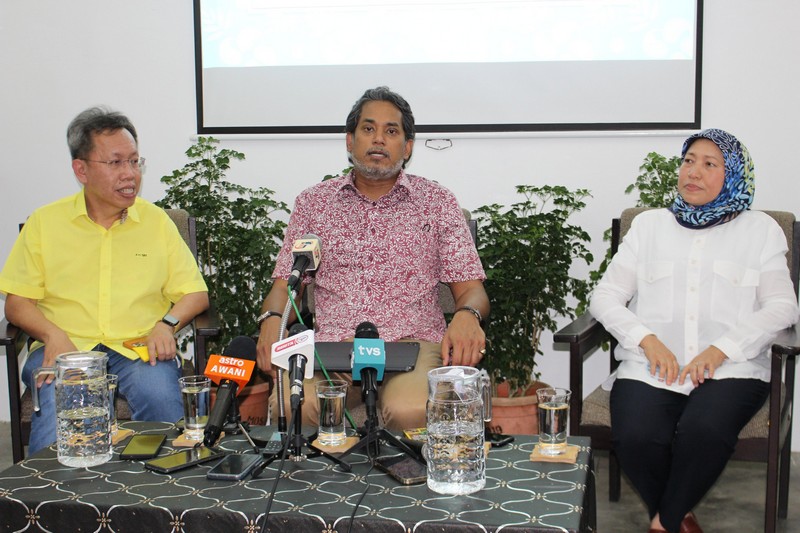 "Bed utilisation is approaching full capacity (as well), so the need to establish a new ward here is highly urgent to accommodate incoming patients," he commented.
The decision to either upgrade the existing building or demolish it to construct a new block will also depend on the evaluation report compiled on the hospital's soil foundation.
"A detailed study will be conducted prior to construction to ensure that the building will not have problems in terms of its foundation that will affect the structure afterwards," he said.
Until then, MOH has approved an allocation for the hospital to purchase medical equipment such as an electrocardiogram (ECG) machine, ultrasound machine, mortuary refrigerator, blood bank refrigerator and many others.
YB Khairy Jamaluddin's one-day working visit to Sarawak aimed to review the development and infrastructure of selected health facilities, and ensure improvements in the quality of facilities in order to better meet the needs and guarantee the comfort of the local community.