The Sri Aman District Council and Office were urged to identify more tourism spots or products in the area which can be brought up to the ministry for consideration.
"From there, together we can boost those areas into becoming new tourist attractions to visitors," said Minister of Tourism, Creative Industry and Performing Arts Dato Sri Abdul Karim Rahman Hamzah in his speech.
This was during the closing ceremony of 2022 Pesta Benak at Simanggang on 11 September 2022.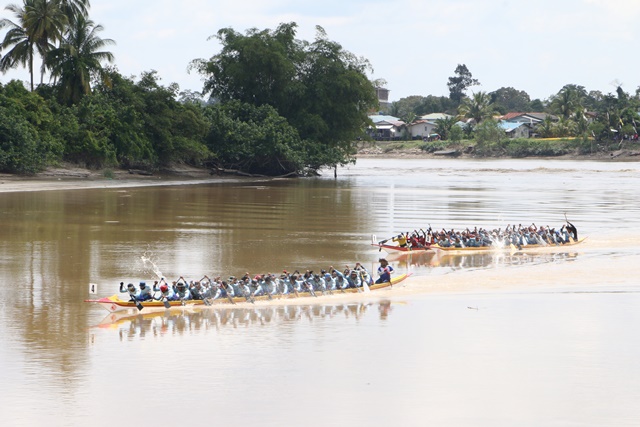 Also attended the closing ceremony of Pesta Benak was Yang di-Pertua Negeri Tun Pehin Sri Abdul Taib Mahmud and Simanggang assemblyman Datuk Francis Harden Hollis.
Adding more on products for tourist attraction, Dato Sri Abdul Karim noted that the Sri Aman Waterfront as the perfect example as it has become an attraction to both locals and visitors alike as the public like to spend time there during the evening.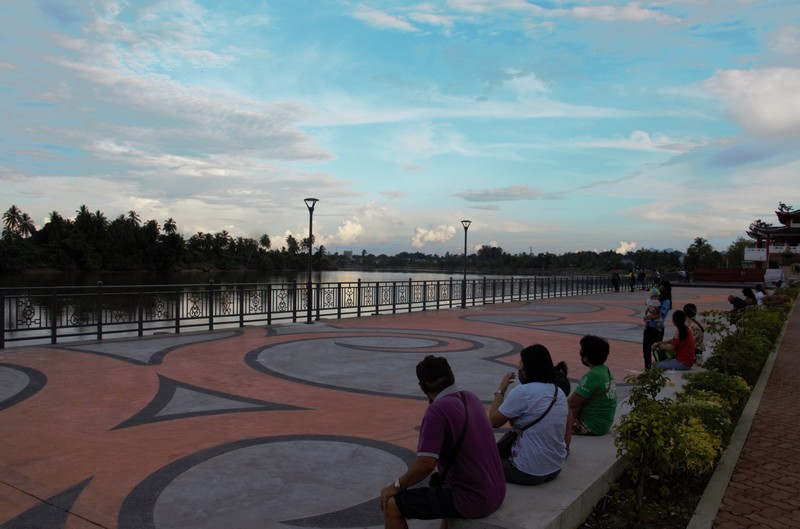 During the opening ceremony on the 10 September 2022, the Sarawak Premier announced that the Sri Aman riverbank will be expanded to provide more facilities for people in the area.
The Premier noted that the improvement of the riverbank would also facilitate the residents there to increase their catch of ikan bulu, which is synonymous with the town of Simanggang.
In his speech, Dato Sri Abdul Karim said that the iconic annual Pesta Benak held at Simanggang is also seen as a stimulant for other tourism-related industries.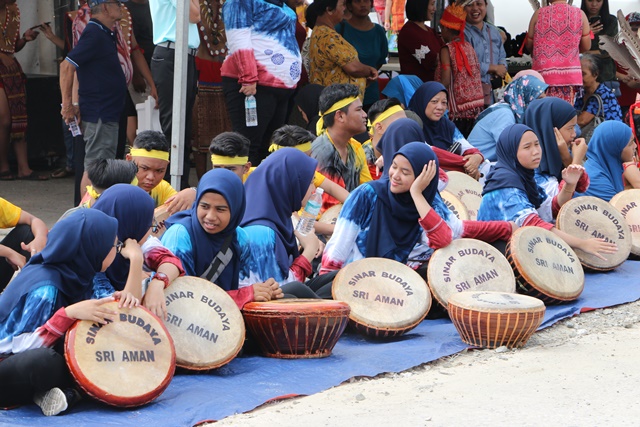 "Whenever it (Pesta Benak) was held, various other industries and economic sectors will benefit from it including the food and beverage, commerce, cultural and handicraft as well as the cottage industries,"
"With events such as Pesta Benak, it can spur other tourism-related industries in Simanggang and other areas as well," he said.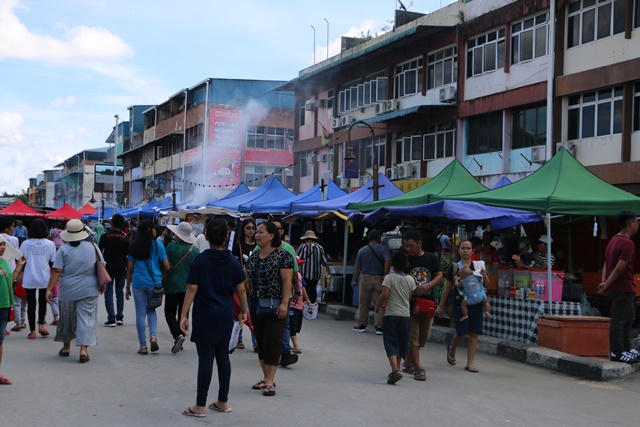 Adding more, Dato Sri Abdul Karim noted that the hotel industry in the area is also expanding due to the increasing number of visitors to Sri Aman especially during big events such as the festival.
"Even the rooms at hotels regardless whether they are big or small are not enough as they have been prebooked by outsiders who wished to come to Sri Aman to witness the festival," he said.
Touching on the tourism industry in Simanggang, Dato Sri Abdul Karim also said that more efforts need to be done to diversify the tourism products in the area.
"And for that, the old government rest house, Rumah Sri Aman which we planned to turn into a museum can be launched by next year," he said adding that the year 2023 will be the 50th anniversary of the Sri Aman treaty agreement taking place in the historical building.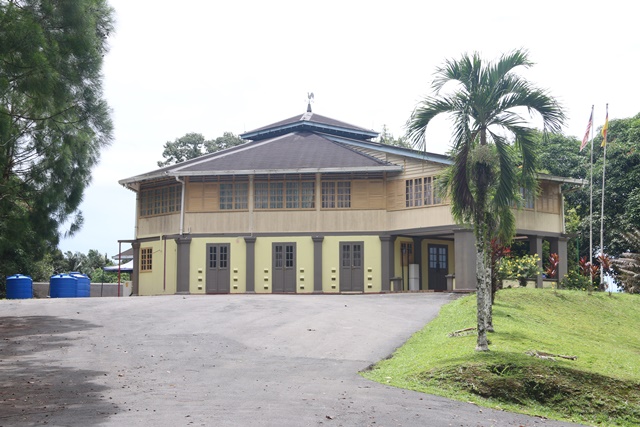 Elaborating more on the building, Dato Sri Abdul Karim said that it will an avenue to illustrate the historical event of the people and the place prior to the Peace Declaration
The old government rest house was renamed Rumah Sri Aman to commemorate the end of the communist movement that oppose to the formation of Malaysia during the 1960s.