It is undeniable that ports are important for economic development and key for global production.
From our household appliances and clothes to the food that we keep in the refrigerator, almost all of the items we own are likely shipped to our doorstep by ship.
However, ports have adverse effects on the environment, including local air and water pollution, greenhouse gas emissions, noise and air pollution, traffic congestion and widespread contamination of sediments.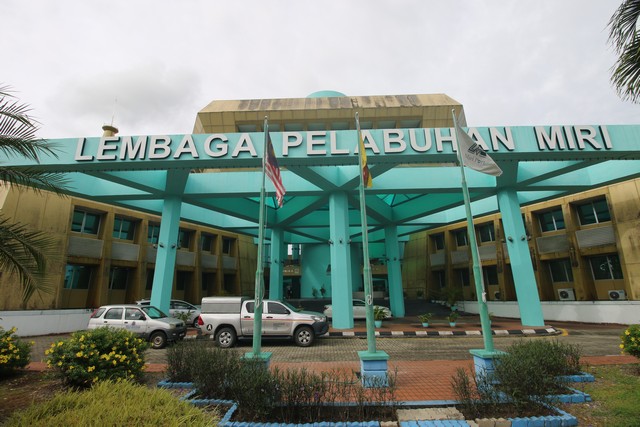 In order to address these issues, Miri Port Authority (MPA) has emerged with several environmental strategies to minimize the environmental impacts for sustainable operations in the long run.
Acquiring proper certification
In doing their part for the environment, Serawa Anak Budol, the General Manager of MPA emphasizes on the importance of having relevant certification for the operation of the port.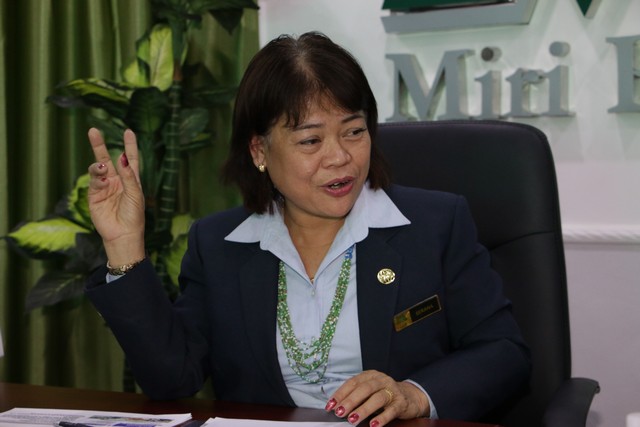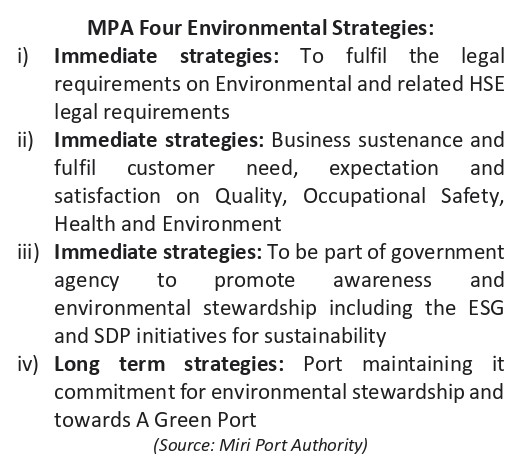 Among the certifications earned by MPA includes Environmental Management System (ISO 14001:2015), Occupational Health and Safety Management System (ISO 45001:2018) and the Quality Management System (ISO 9001:2015).
Taking a step forward for the environment, Serawa said that MPA is merging them all into an integrated management system as part of continuous improvement for the betterment of MPA, stakeholders, employees, customers, business partners and community.
Aside from that, MPA has met the high safety standards of Oil & Gas industry, by certifying major management systems including the ISO, OHS, EMS and ISPS.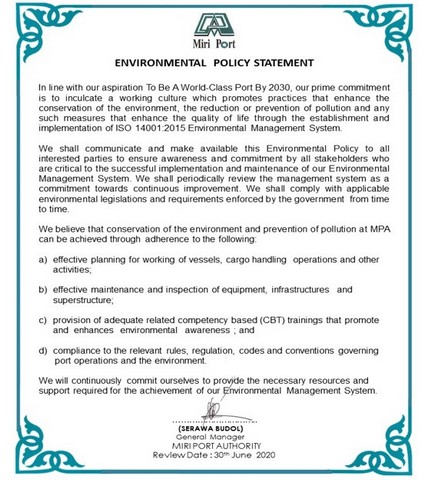 "Our major clients are those from the oil and gas industry. And as they required stringent of safety measures and assurance as well as environment policy, we need to make sure we are meeting to their requirements and expectations," said Serawa.
Aligning to PCDS 2030
Evidence from majority of studies done concluded that the major types of impact on the environment from port operations are water, air and noise which is both an environmental and societal problem.
Thus, MPA has come up with various environmental solutions that is in line with the Post-Covid Development Strategy (PCDS) 2030 which is to reduce 25 per cent reduction in emission from port operations.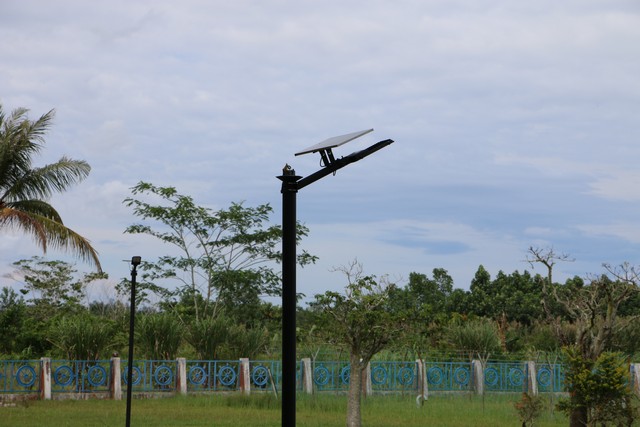 This is also in line with the Malaysian government aspiration to reduce 45 per cent greenhouse emission (GHS) by 2030.
As Sarawak moves towards a low carbon future with renewable hydrogen and greater awareness about green issues, MPA is slowly replace old cargo-handling equipment and machines to reduce fuel consumption and bring less impact to the environment.
For instance, MPA is currently using STC600S truck crane modal which is said to be an eco-friendly truck as its fuel emission complies with the Eurolll standard (vehicle emission standards for pollution from the use of new land surface vehicles sold).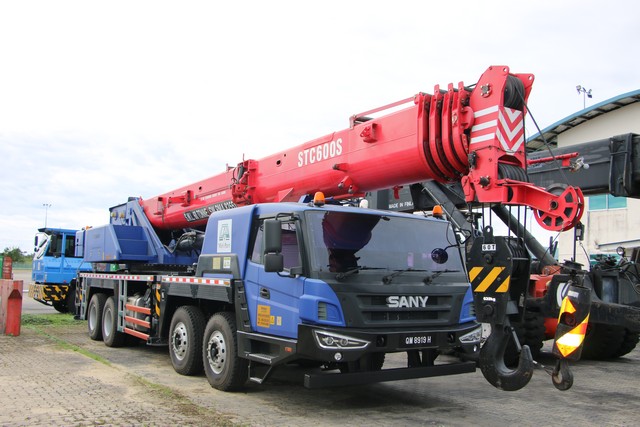 In addition to releasing harmful emission, ports are also responsible for generating noise pollution from hauling equipment, trucks and locomotives unload cargo.
According to Serawa, they have to monitor the level of noise so that it would not go over 80 decibels (dB).
Noise above 70 dB over a prolonged period of time may start to damage hearing, while loud noise above 120 dB can cause immediate harm to our ears.
Aside from that, MPA is putting emphasize on proper waste management resulting from potential schedule waste spillage as it can be harmful for the marine population and also to prevent pollution.
On this, Serawa said they have engaged with schedule waste collector with the proper procedures approved by the Department of Environment and Natural Resources and Environment Board (NREB).
This is to comply with the Scheduled Waste Regulation 2004.
Environmental awareness among internal staffs
"Under our Green Project initiative in 2021, we organised a gardening competition for internal staffs between inter-departments to raise environmental awareness," said Serawa.
She added that this is also to encourage staff participation in environmental protection.

Aside from that, MPA also MPA encourage its staffs to use any recycle any component, schedule waste generation, solid waste that can be reuse and recycle.
Serawa added that this is not limited to equipment and machinery used in MPA, but also items the staffs in their household and also personal items.
Aside from this, other initiatives by MPA includes providing training and competency to staff involve in the environmental management.
Digitalization for environment sustainability
Digital investments can make transformational differences for ports.
Another initiative by MPA for environmental sustainability is to reduce the use of paper by using more electronic medium or application and recording.
To reduce the use of paper, MPA has introduced the Integrated Port Management System (IMPS) which is a comprehensive, port-based Enterprise Resource Management Application providing practical features and functions to manage and complement maritime port operations.
The implementation of IMPS is also in line with PCDS 2030 which is ease of doing business for ports through e-community application.
With the port and shipping industry entering a new, environmentally-friendly period, stakeholders in the maritime industry are seeking for ways to be more environmentally sustainable and conscious.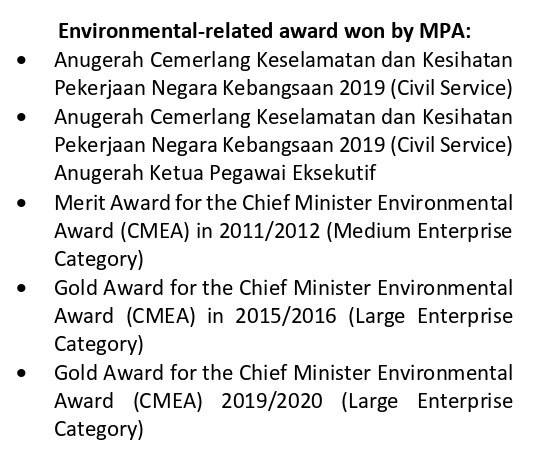 About the Premier of Sarawak Environmental Award
Formerly known as the Sarawak Chief Minister's Environmental Award (CMEA), the Premier of Sarawak Environmental Award (PSEA) was introduced in 2001 by the Natural Resources and Environment Board (NREB) in collaboration with Sarawak Business Federation (SBF).
It gives recognition to those who have demonstrated exemplary environmental effort and commitment in Sarawak, be they industries, local authorities, government sectors, teams, individuals, or eateries and food outlets.
The award strives to empower and inculcate positive attitude, and raise awareness on environmental sustainability. It also aims to reinforce the concept of environmental sustainability as being everyone's business; provide organisations with the opportunity of an independent evaluation of their environmental commitment, management and performance; and recognise those who have contributed significantly to environmental sustainability.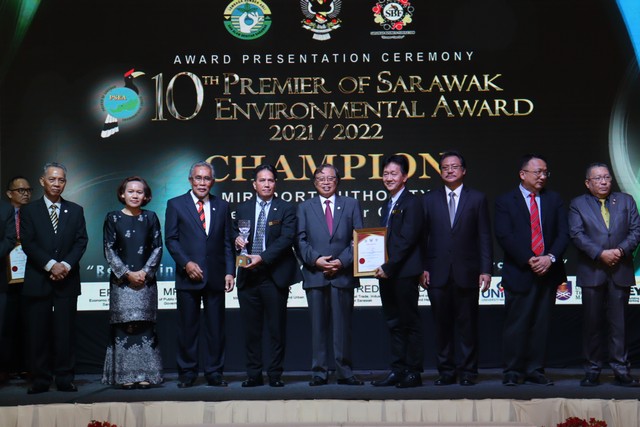 During the 10th edition that was held in December 2022, MPA earned the Champion Award in the Government Sector Category.
Reference:
Hairul, R. M. S., Farah, H. U., Abd, R. A., Shathees, B. (2020). Investigating Implementation of Green Port Initiative at Johor Port Berhad. International Journal of Advanced Trends in Computer Science and Engineering.
https://www.lpj.gov.my/index.php/en/corporate/green-port-policy
https://news.climate.columbia.edu/2019/09/17/port-sustainability-index/
https://www.porttechnology.org/news/what-is-a-green-port/
https://unctad.org/news/why-ports-are-heart-sustainable-development