With only seven years away from Sarawak becoming a high-income, advanced state, the Sarawak Civil Service (SCS) aims to work even harder than before in supporting the Premier of Sarawak's endeavour to turn aspirations of Post COVID-19 Development Strategy 2030 (PCDS 2030) into reality.
"Rest assured that we will no longer be 'business as usual' and we will make a difference (in the public sector).
"We will keep revisiting and rethinking any procedure and bureaucracy that are deemed irrelevant with the times, and we will recharge ourselves to run as fast as you (the Premier)," said State Secretary YB Datuk Amar Haji Mohamad Abu Bakar bin Marzuki.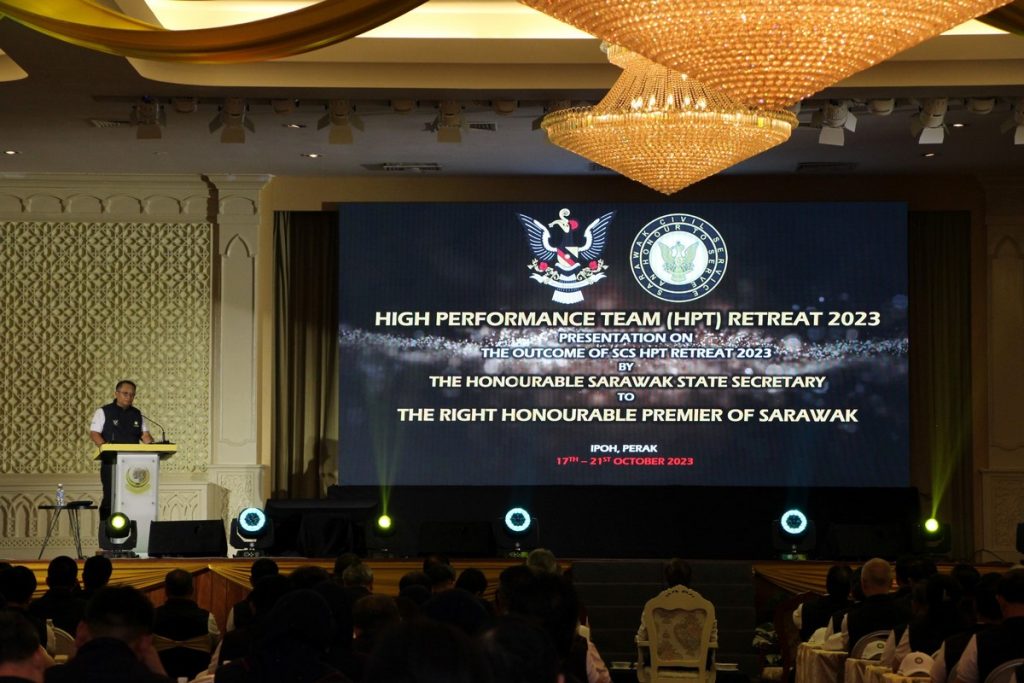 He spoke of this during his welcoming remarks at the official launch of High Performance Team (HPT) 2023 at Royal Perak Golf Club, Ipoh, Perak on 19 October 2023.
In his presentation of HPT 2023 Outcomes to the Premier of Sarawak, YAB Datuk Patinggi Tan Sri (Dr) Abang Haji Abdul Rahman Zohari bin Tun Datuk Abang Haji Openg, the State Secretary described the programme for this year as more "action and outcome-oriented", focusing on measures that can lead to the success of PCDS 2030, particularly in terms of digital transformation and human capital within the public sector.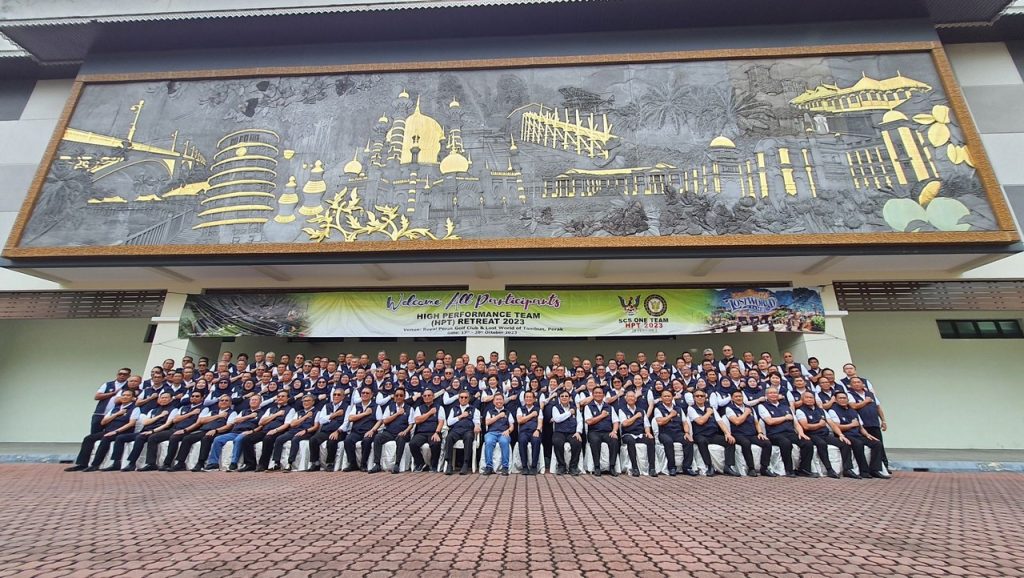 Among other matters, he expressed his gratitude to the Cabinet of Sarawak for the realignment of the State Service Modernisation Unit as recommended in the previous HPT programme last year.
This initiative has led to the establishment of the Sarawak Transformation and Innovation Unit (STIU) and the Sarawak Civil Service Digitalisation Unit – both under the Department of the Premier of Sarawak – in January 2023 to accelerate the Sarawak Government's agenda in digitalising government services.
Meanwhile, in his keynote address, the Premier emphasised the need for SCS to gain more knowledge and embrace digital technology utilisation to ensure progress in Sarawak.
He added that strong cooperation between the Sarawak Government and SCS was also essential in searching for economic sectors that can contribute towards the national income and especially fulfilling PCDS 2030 ambitions.
"With the resources we have, with the strength we possess, I am confident, we are confident that we will be able to achieve our goals, but we must work harder with new initiatives and ideas," he said.
Around 150 heads of department and senior officers of SCS participated in HPT 2023, which was organised by STIU and Land and Survey Department, Sarawak.
Themed 'Revisit. Rethink. Recharge', the annual retreat programme took place at the Royal Perak Golf Club and Lost World of Tambun from 17 to 21 October 2023.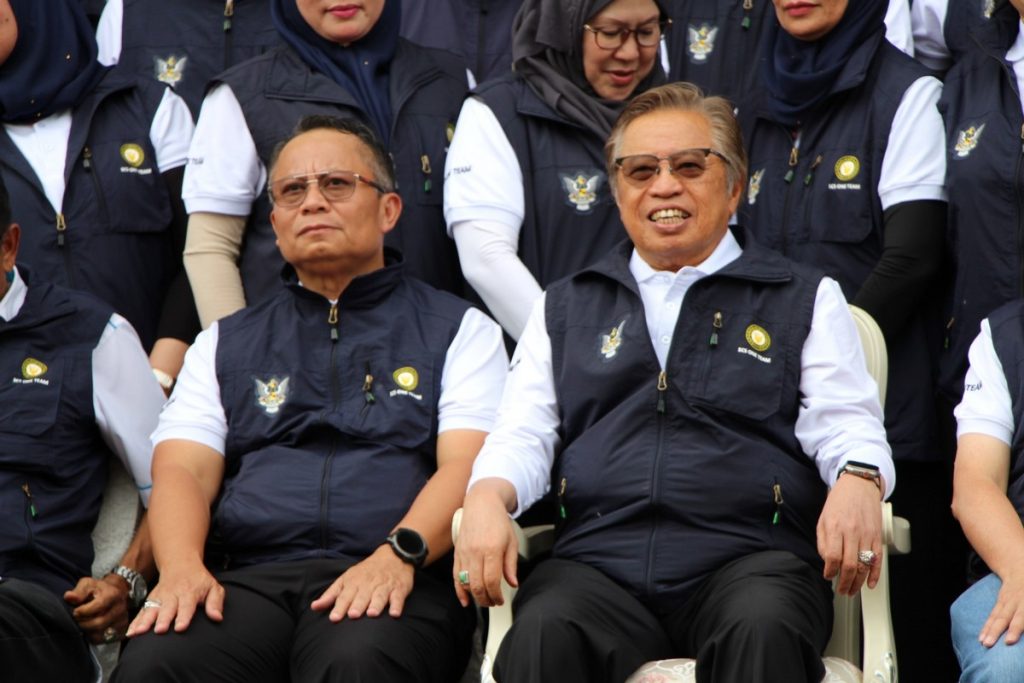 The official launch of the programme also saw the Premier and delegates witnessing the signing of two memorandums of understanding (MoUs) between Sunway Property, the property division of Sunway Group, with Yayasan Sarawak and Land Custody and Development Authority (LCDA).
The first MoU signed between Sunway and Yayasan Sarawak will see the development of a modern digital village in Samariang, Kuching, while the second between Sunway and LCDA will see the redevelopment of urban renewal areas in Bukit Assek, Sibu.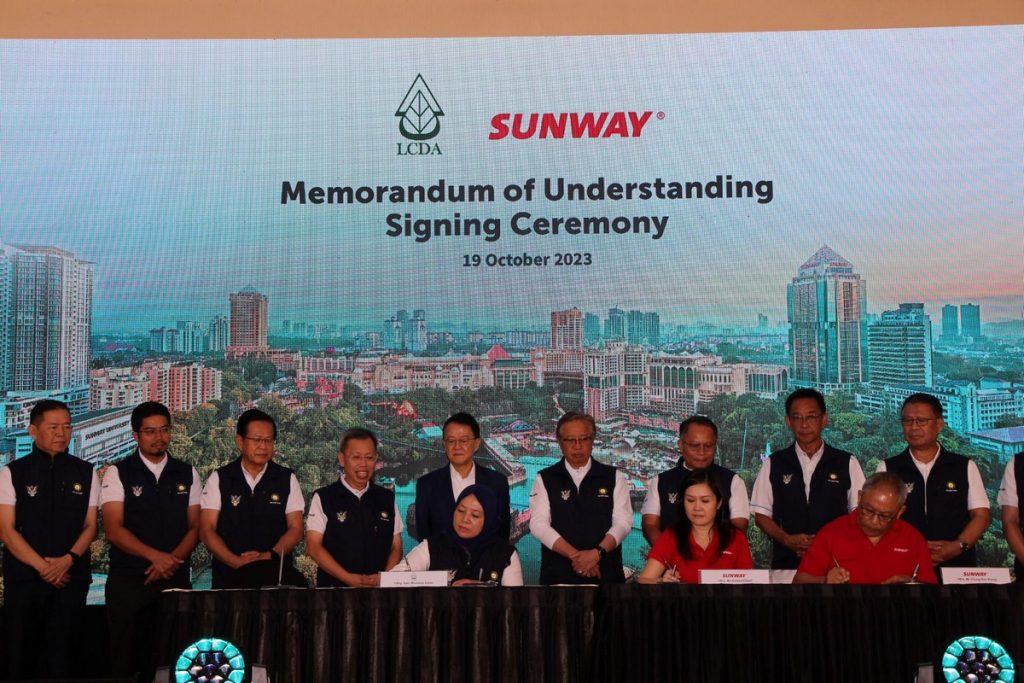 References:
BERNAMA. (2023, June 19). Sarawak creates new units in line with public sector digitalisation agenda. theSundaily. https://www.thesundaily.my/local/sarawak-creates-new-units-in-line-with-public-sector-digitalisation-agenda-ID11121876
Kerajaan Sarawak Sasar RM280 Bilion KDNK Menjelang 2030. (2023, October 19). UKAS. https://ukas.sarawak.gov.my/2023/10/19/kerajaan-sarawak-sasar-rm280-bilion-kdnk-menjelang-2030/ Nur, S.A. (2023, October 20). Sunway Group inks MoUs to transform prime land in Kuching, redevelop Bukit Assek.The Borneo Post. https://www.theborneopost.com/2023/10/20/sunway-group-inks-mous-to-transform-prime-land-in-kuching-redevelop-bukit-assek/