The fire razing their longhouse in 1981 was a dark moment for the residents of Kampung Sebandi Hulu, Lundu.
Having resided in Kampung Sebandi Hulu since the 1950s, Manyi Anak Ganya said that it was not the first time she experiences fire in her longhouse.
When she was little, she moved from her first longhouse in Lubok Antu to Kampung Sebandi Hulu when her longhouse was razed with fire.
"It took us several years to completely building a new one her at Kampung Sebandi Hulu," she said.
Eighty-year-old Manyi is a mother of two daughters and two sons.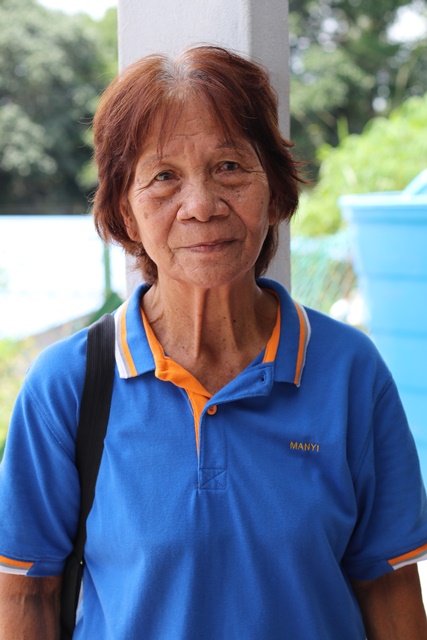 Having successfully raised her children where they grew up with their own career and families, she now lives alone at the village as all her children has migrated to other places such as Peninsular Malaysia and the cities within the State to work and live with their own family.
While one might expect her to feel lonely, Manyi is living an active yet peaceful life at kampung Sebandi Hulu.
Manyi is also an active member of the Village Development and Security Committee (JKKK) of Rumah Panjai Sebandi Hulu.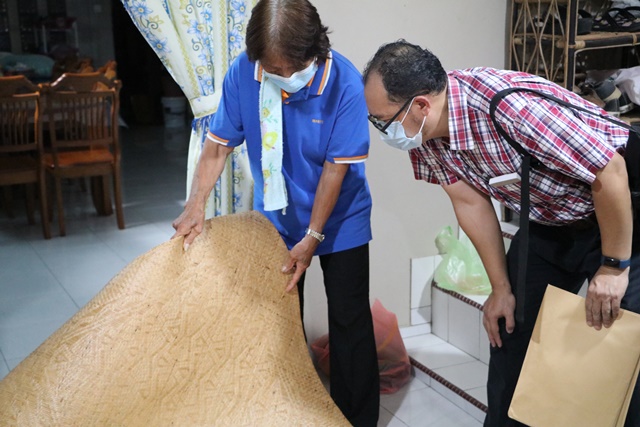 If she is not involved in organising events and activities with the JKKK of the village, she will spend her days weaving mats at her home.
"I will usually sell my mats to visitors from Telok Melano," she said adding that her mat can cost up to RM200 to RM330 depending on the size,"
When asked how she usually gets her customers from, Manyi said that her customers will know her typically through words of mouth.
According to Manyi, she can spend about a week finishing a small size mats made from either bemban or plastic.
For a bigger size, it will usually take her approximately two weeks to complete.
Having learn the art of weaving from her mother and grandmother, she said that she also taught her daughters how to weave and hope they can pass it on to keep the tradition alive.
Apart from Manyi, another member of the JKKK, Mampak Anak Law is also a weaver, but specialising in making traditional Iban costume.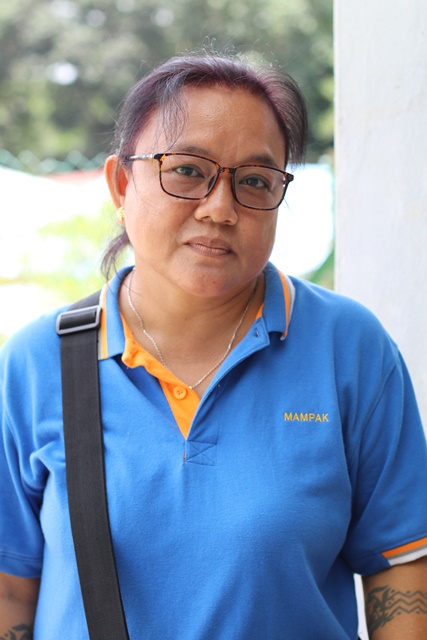 According to her, most of the women in Kampung Sebandi Hulu do produce handmade handicrafts, there are mainly for self-use.
"The women here would love to sell their products but unfortunately they are unsure on how to do it," she said.
As a weaver herself, Mampak specialise more on making traditional Iban costumes with her sister where she manages to sell her products to customers.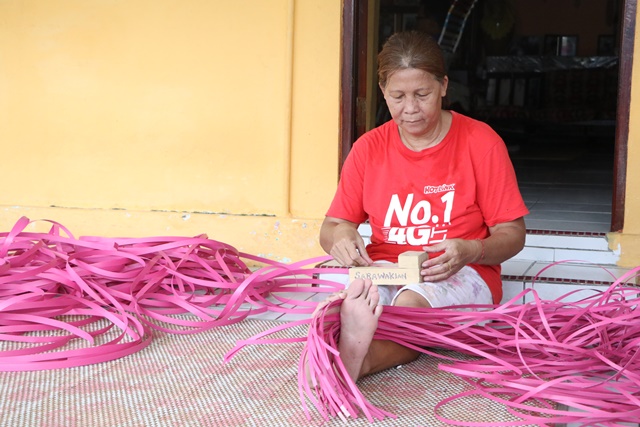 She would sometimes join the Lundu Festival or Benak Festival as one of the vendors to sell her products.
Soon, she hopes that she can empower the women in getting involved in entrepreneurism by selling their products to generate extra incomes as most of them are housewives.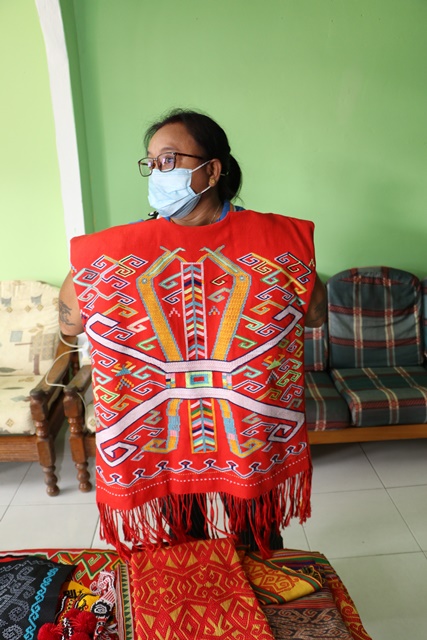 Apart from that, she also added that as the women's bureau is recently created, apart from hoping more women to join it, she also hopes that they can receive guidance from any experienced relevant authorities on how to operate and manage in advocating the welfare of the women in Kampung Sebandi Hulu.