Today government face a unique and challenging set of responsibilities.
The government must navigate today's continuing geo-political and economic volatility by fulfilling promises to deliver economic growth and social progress.
The government also must provide sound custodianship of taxpayer money and meet rising expectations for productivity and efficiency.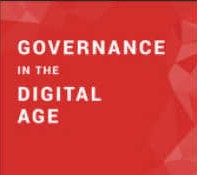 The government capacity to do so, meanwhile, is being shaped by a confluence of technological, demographic, social and economic forces that holds both the promise and the inevitability of new models for delivering the functions of government.
As we look forward, the rapid acceleration of digital innovation is opening up new possibilities for services.
Digital government and Digital Governance are used interchangeably. Digital or e-government refers to primarily on providing information and online transaction kinds of services to citizens in a state by the government.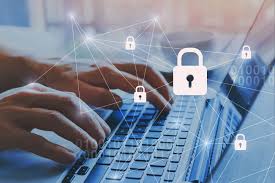 Digital governance is a framework for establishing accountability, roles, and decision-making authority for an organization's digital presence. It addresses three topics: strategy, policy, and standards.
An organization's digital strategy provides the foundation for what the organization hopes to achieve with its online presence.
Since the digital environment changes so rapidly, a digital strategy needs to be updated frequently and should include perspectives from a variety of stakeholders within the organization.
Digital policy creates a critical foundation for successful managing organizational risk and identifying the rules of the association.
Policy documentation should be as clear as possible so that all staff and in certain cases, customers can understand and follow the rules.
Policy/policies should be regularly revisited to make sure they are up-to-date and in line with current business and legal requirements.
Digital standards help protect the quality of organisation's digital presence. Th organisation needs to determine which staff members need to be involved in setting standards for specific aspects of the organization's digital presence, as well as who is ultimately accountable for the outcomes from the implementation of those standards.
A digital governance framework delegates authority for digital decision-making about particular digital products and services from the organizational core to other aspects of the organization. This allows the organization to effectively decentralize production maintenance of its digital presence.
Digital governance assigns clear accountability for who has decision-making authority for managing all digital tools and processes for the organization and it assigns accountability for the same.
Digital governance is to ensures that organisation is performing digital activities in an ethical manner.
Digital governance also helps to keep organizations agile, nimble and adaptable, which is necessary in today's age of evolution and disruption.