As a government department that is responsible in supplying a highly valuable resource to the rural population, Sarawak Rural Water Supply Department (JBALB) strives to ensure and maintain good relationships with the community.
To that end, the department engages with its citizen customers through social media; currently, it can be found on Facebook, Twitter and Instagram.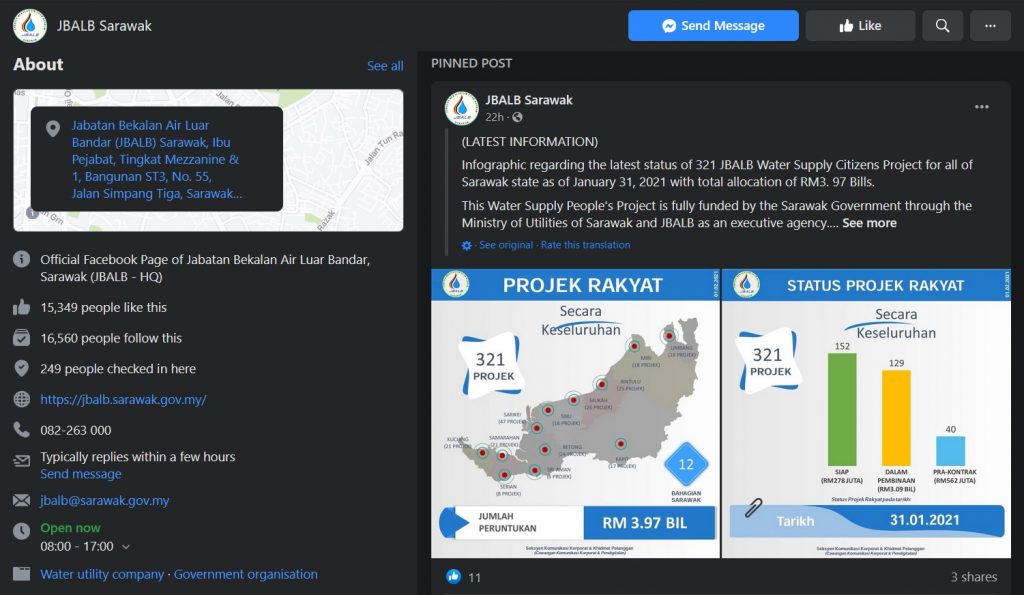 In a recent interview with RAKAN Sarawak, Assistant Director (Corporate Communications & Customer Service) Awang Fardillah bin Awang Hussin said that since JBALB becomes actively engaged in social media, the department is able to reduce the number of customer complaints, as the public is able to connect with them.
Most importantly, social media has helped the department to disseminate authentic and correct information quickly.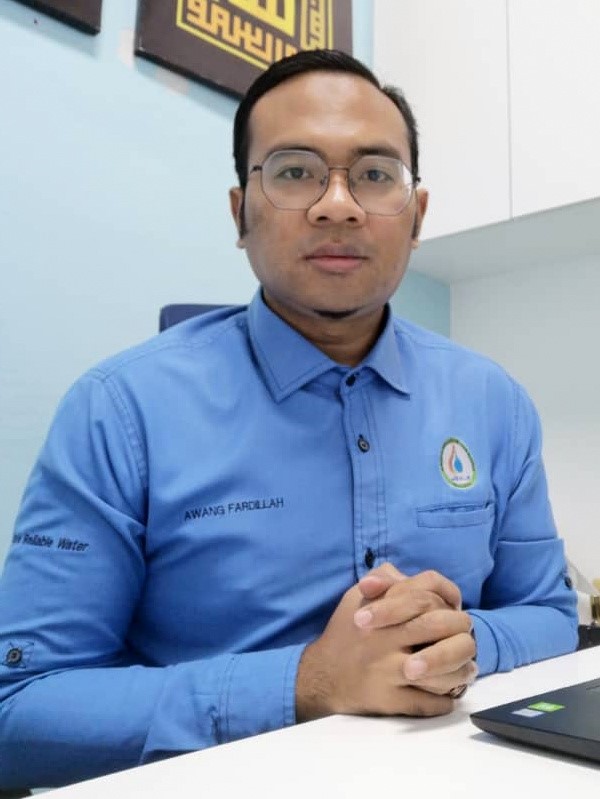 Still, JBALB continues to rely on face-to-face meetings through 'turun padang' activities and community programmes to ensure that information concerning development of water supply projects are delivered effectively to its target group, especially since most of its citizen customers live in rural areas.
Among these 'turun padang' activities and community programmes that the department has organised thus far are:
Community Programme at Tanjung Klaso, Samarahan
'Pemimpin Bersama Rakyat' Dialogue Session by Minister for Utilities Sarawak YB Dato Sri Dr. Stephen Rundi anak Utom at Rh Robert Suai, Miri
Dialogue Session with Kabong Community Leaders at Kabong District Office, Betong
Dialogue Session with Semariang Community Leaders at Bandar Baru Semariang Community Hall, Kuching
Dialogue Session with Spaoh Community Leaders at Kampung Tuie, Spaoh, Betong
Dialogue on Sarawak Alternative Water Supply (SAWAS) Phase 2 at Lubok Kubong Community Hall, Kakus, Bintulu
SAWAS Education and Awareness Programme at Long Seridan, Miri
SAWAS Education and Awareness Programme at Rh Untat, Kapit
SAWAS Education and Awareness Programme at Nanga Semah, Daro, Mukah
SAWAS Education and Awareness Programme at Rh Banta, Bintulu
SAWAS Education and Awareness Programme at Rh Ninting, Sri Aman
Randau Session with Community Leaders on Water Supply and Electricity for DUN N30 Balai Ringin
Briefing Session on Water Supply, Electricity and Telecommunication Projects with State Legislative Assembly (DUN) Representatives
Information Session on Rural Water Supply Project for Rh Lambor and Rh Panting, Miri
'JBALB Bersama Komuniti' Dialogue Session in Beluru, Miri
Dialogue Session with Community Leaders of Assan Nuggang, Sarikei