Back pain, strained neck, weight gain, fatigue and increased level of stress.
These are among the common yet dangerous health risks that workers experience during the length of time spending on work, comprising main tasks of job, related tasks, commuting, and travel.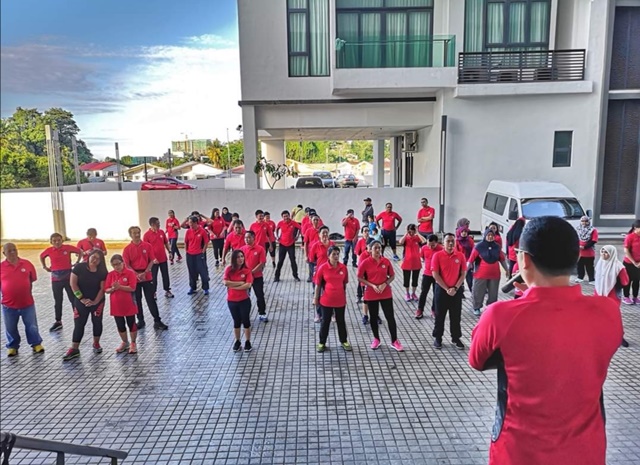 With the objective of providing efficient water supply throughout Sarawak, the staffs of the Sarawak Rural Water Supply Department (JBALB) work tirelessly around the clock to make sure the public has access to clean water without disruption.
With countless projects going on under JBALB, its director, Chang Kuet Shian noted that it is important that the staffs be in tip-top condition.
In fostering the habit of living a healthy lifestyle among its staffs, JBALB has established its own Sports and Recreational Club or Kelab Sukan dan Rekreasi Bekalan Air Luar Bandar (RUWAS).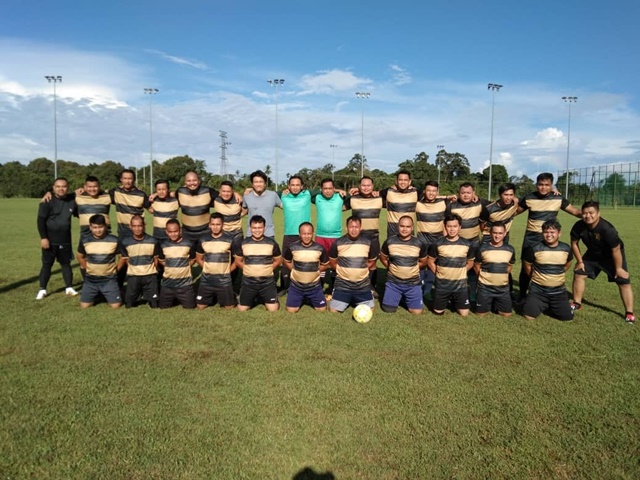 The club also aims to foster close relationship among its staffs.
Assistant Director (Corporate Communication & Customer Service) Awang Fardillah bin Awang Hussin said that among the main activities or events organised by RUWAS includes JBALB Health Day and RUWAS JBALB Sports Carnival.
This year however, the sports carnival event has been postponed due to the Covid-19 pandemic.
He also noted apart from the major health activities such as the Health Day and the sports carnival, each JBALB branches at every divisions throughout the States can decide and organise healthy sports activities for their staffs.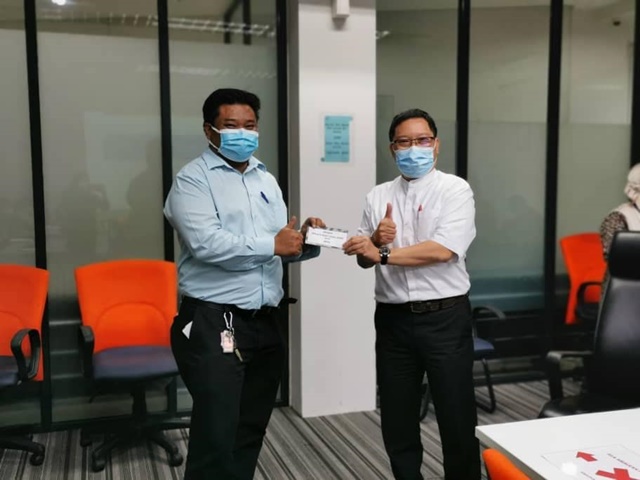 These activities include hiking, badminton as well as tabata workout.
During a recent interview with Rakan Sarawak, Chang mentioned that one of the programs organised under RUWAS was the JBALB weight loss challenge.
Started in 2020, it was organised twice last year and was opened to any staffs who were interested in participating in the challenge.
As of this year, Awang noted that the challenge will begin in March and is compulsory for every staff where their progress will be evaluated every three months.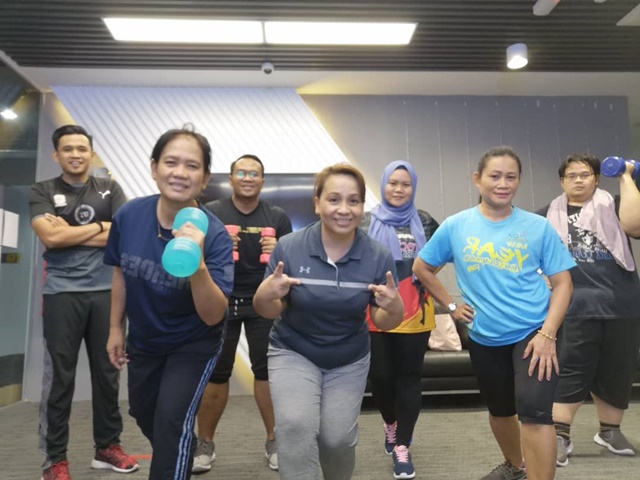 During last year's challenge, Chang noted that one of the participants in the weight loss challenge has successfully lose a whooping 40 kg, dropping his weight from 120 kg to 80 kg.
Chang added that being physically fit and healthy is important for JBALB staffs as they have to move around meeting various people when visiting areas with water issues throughout Sarawak.
Since RUWAS was established three years ago, Awang noted that JBALB staffs has been supportive of its health programs and activities.