TVS will be showcasing its first reality talent show, TVSTARZ to help nurture local talents.

The reality talent show is reported to be aired on 16th March 2021 on TVS Channel 122 on Astro and myFreeview.

The talent show will be the first 100 per cent online talent search program made available on TV due to the Covid-19 pandemic.

Describing it as a 'breath of fresh air', TVS Chief Executive Officer, Suhaimi Sulaiman said that they can leverage and nurture talents to the next level while utilizing local creative industry players particularly in Sarawak.

TVSTARZ' producer, Nurbaizura Abu Mansor noted, "This first ever reality show produced by TVS will be a benchmark within the entertainment sphere for aspiring talents in their journey to stardom,"

TVSATARZ has garnered over 645 applicants nationwide and six contestants have been selected and shortlisted.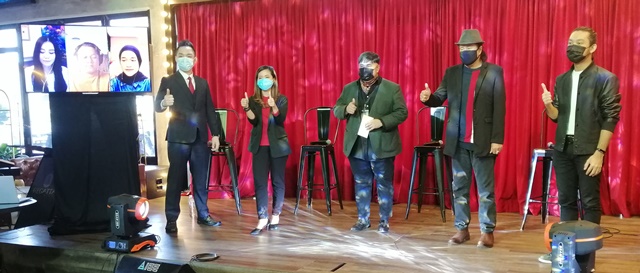 Adding more, Suhaimi said that as the competition is conducted online, the applicants of the reality show are not only limited to Sarawakians but also talents from neighbouring countries as well.

The contestant will be revealed in one of TVSTARZ' episodes.

The reality show production is set to be in three seasons, focusing on different the contestants' singing talent in Season 1, hosting in Season 2 and acting in Season 3.

The first season will be aired over 10 episodes while season 2 and 3 will each conclude after a 6-weeks challenge.

Each season will encompass different contestants.

The talent show will be hosted by TVS' producer, singer and dancer, Jay C, while singing coach, Yudhi Seriestha and singers Ernie Zakri and Amir Jahari will be the judges.

Also joining the talent show is former Miss World Malaysia 2014, Dewi Liana Seriestha as the vocal coach and also music producer, Farouq Mousthofa as the music arranger.