In June 2020, the State Secretary's office has issued a special circular letter as a guide to the preparation of Organizational Anti-Corruption Plan (OACP) for all state agencies.
Sarawak State Secretary, YB Datuk Amar Jaul Samion said that he has approved the proposal for the Malaysian Institute of Integrity (IIM or Integrity) to train Sarawak's own officers and be accredited in conducting all OACP preparation workshops.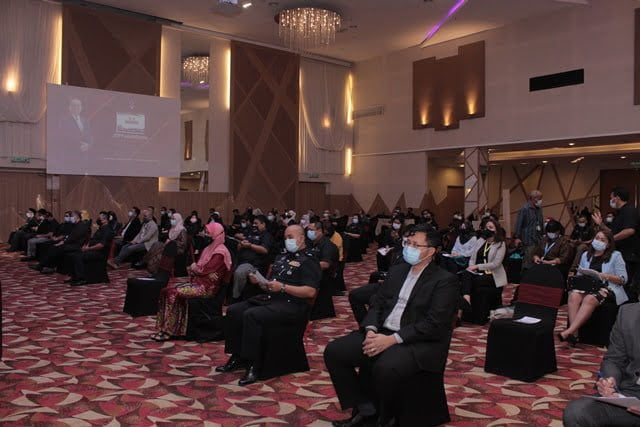 "Thankfully now, we have a total of 29 trained personnel and one of them works in the Kuching Resident's Office, Low Suk Fong, who had helped abundantly in preparing OACP for other agencies including the State Financial Secretary's office."
"To me, this is a true description of the concept of working as a large force, that is the State Civil Service of Sarawak," he said during the soft launching of the Kuching Divisional Administration OACP on 15th April 2021 in Kuching.
Datuk Amar Jaul then added that there are at least 12 main sources of reference for analysing and identifying priority areas based on the risk of possible corruption and misconduct.
This includes the internal audit report, national audit department report, MACC report, disciplinary record and other sources.
The "Scenario Planning" is used so that matters such as potential abuse of power, corruption and discipline violations can be dealt strategically and proactively through Organizational Anti-Corruption Plan Residen Bahagian Kuching (OACP-RBK).
"Therefore, I believe the Kuching Division Administration has successfully gone through the process. All records for at least five years have been reviewed in detail as a guide in identifying the initiatives to be included in the OACP-RBK," he said.
Click to rate this post!
[Total:

0

Average:

0

]