One of the strategic thrusts outlined in the Post-COVID-19 Development Strategy (PCDS) 2030 plan concerns changing Sarawak's economic structure.
Specifically, it is through the plan that the State intends to transform into a competitive economy by increasing productivity level, developing more high-value downstream activities and creating new industries.
Development under PCDS 2030 will be primarily driven by six economic sectors, namely manufacturing, commercial agriculture, tourism, forestry, mining and social services.
The following is a rundown of the plan's outcomes, strategies and initiatives for Manufacturing, Forestry and Mining sectors.
Manufacturing
The manufacturing sector is one of the largest contributors to Sarawak's gross domestic product (GDP), accounting for RM33.5 billion or 26.3 percent of total RM127.1 billion in 2020.
While comprising various sub-sectors such as base metal, furniture, machinery and equipment, electrical fittings and electronic components, the sector is dominated by petroleum, chemical, rubber and plastic products.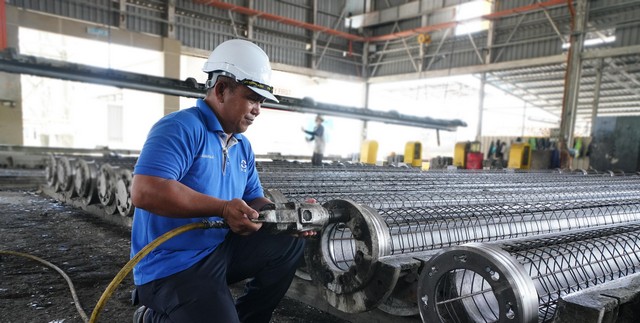 Through the manufacturing sector, PCDS 2030 strives to promote Sarawak as the preferred investment destination particularly for high-value downstream activities of resource and non-resource-based industries, in terms of domestic direct investment and foreign direct investment.
Such effort will be aided by the development of an efficient ecosystem for private investment including industrial parks such as the Sarawak Petrochemical Hub, Sama Jaya Hi-Tech Park and the Bio-Industrial Park that are equipped with industrial infrastructure and amenities.
PCDS 2030 will also champion entrepreneurial activities in Sarawak by implementing more entrepreneurship programmes that involve local communities in businesses to enhance their participation, especially those who run small and medium-sized enterprises (SMEs).
Manufacturing Sector
Key Outcomes:
Contribute 30 percent to Sarawak GDP by 2030
Up to RM10 billion annual private capital spending
40 percent increase in SMEs registered in Sarawak
70 percent of SMEs to adopt digital platform
Strategies:
Export-led Growth: Build from current strengths and grow productive capacity to be exporters of high-value manufacturing and resource-based products
Diversification: Move away from oil and gas-related activities and shift towards a more varied structure of domestic production and trade, with a view to increasing socio-economic development
Entrepreneurship: Promote socially inclusive community development to create equitable wealth which benefits larger part of the economy
Source: Post COVID-19 Development Strategy 2030 publication
Forestry
Forestry and logging is a significant sub-sector of the agricultural sector in Sarawak. It contributed around RM1.4 billion or 9.2 percent to the State agriculture in 2020.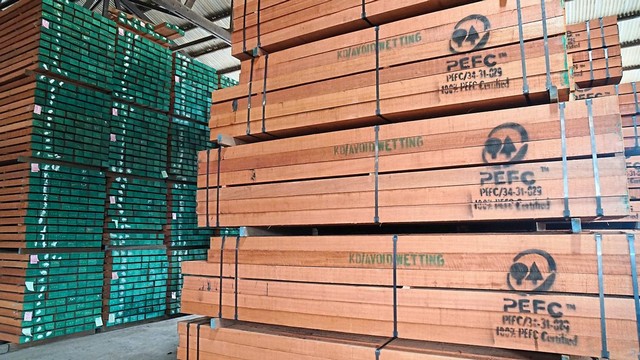 The agricultural sector itself recorded RM14.9 billion, which accounted for 11.7 percent of Sarawak's GDP in 2020.
Under PCDS 2030, Sarawak aims to transform the forestry sector to be recognised globally for its sustainable management of tropical forest and biodiversity conservation while intensifying the rapid development of the timber industry.
For the next several years, forest management practices and stewardship will prioritise balancing the rate of deforestation and growth, boosting product yield and improving services obtained from forests.
Furthermore, sustainable measures to derive income from Sarawak's rich resources will be implemented as a means to provide economic opportunities to rural communities.
Forestry Sector
Key Outcomes:
Increase timber and non-wood forest products export earnings – annual export value of up to RM8.0 billion by 2030
50 community-based ecotourism and conservation within Totally Protected Areas
Certify 4.5 million hectares of long-term forest licence areas (natural forest) and 178,000 hectares of forest plantation under the Malaysian Timber Certification Scheme, Programme for the Endorsement of Forest Certification and Forest Stewardship Council
Strategies:
Generate government revenue by developing new revenue streams from forest resources
Gain higher export earnings through the advancement of downstream processing
Increase contribution of forestry to tourism through conservation and sustainable management
Source: Post COVID-19 Development Strategy 2030 publication
Mining
The mining and quarrying sector in Sarawak – which consists of sub-sectors of crude oil and condensate; natural gas; and other mining and quarrying and support services – contributed RM28.2 billion or 22.2 percent to Sarawak's GDP in 2020.
At present, the sector is driven by oil and gas upstream activities that provide the feedstock for the petrochemical industry, especially in Bintulu.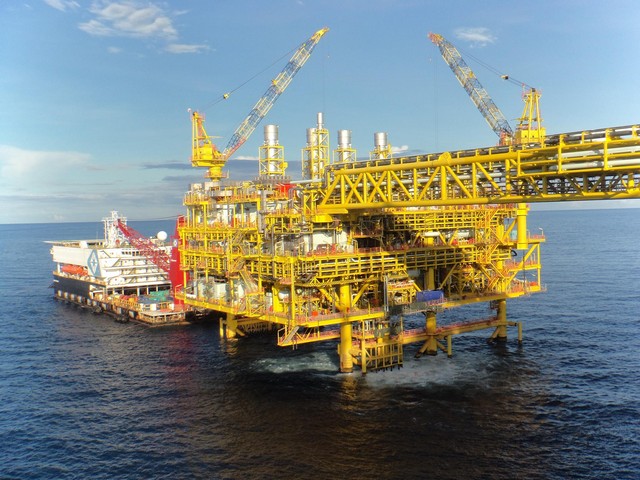 Through the mining sector under PCDS 2030, Sarawak intends to explore mineral resources such as silica sand, rare earth elements and kaolin clay for high-value downstream activities.
To achieve this, geological mapping will be developed to obtain and make available information including location, reserve volume and grades of minerals, as well as business models designed to facilitate investments in the sector and downstream processing.
Mining Sector
Key Outcomes:
RM5.0 billion of additional direct annual GDP from mining by 2030
Development of local supporting industries along the value chain to cater to growth of multinational corporations
2,300 jobs created (from incremental new production and new operators)
Strategies:
Strengthen the regulatory and policy framework of the mining sector and create an ecosystem and technical, business and financial expertise of State Mining Authority and agencies
Explore mining reserves and develop potential public-private partnership opportunities to attract private sector investment
Source: Post COVID-19 Development Strategy 2030 publication