One of the main biggest contributors in building a good start-up ecosystem is to have good facilities and platform where start-up companies are encouraged to gather network and collaborate.
The recently launched TDV on 22 November 2021 is seen as a platform to promote digital innovation and entrepreneurship in Sarawak.
Located at Sama Jaya, Kuching, Digital Village is a two-floor building that implements components based on the standards of the Green Building Index (GBI), an environmental rating system for buildings.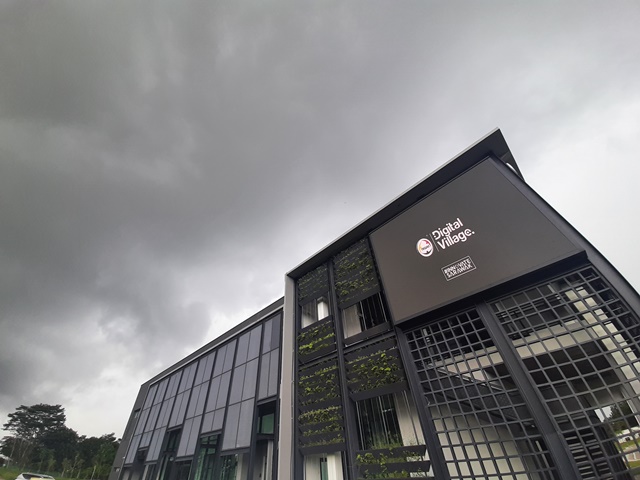 Among the facilities available in TDV includes co-working space, auditorium, Open Lab containing IR 4.0 Testbed (in collaboration with Sarawak Digital Economy Corporation (SDEC)), Xtended Reality (XR) Lab in collaboration with Borneo Digital and Trifold X (alumni program TEGAS Startup Lab), SOLIDWORKS Innovation Lab in collaboration with IME, "makerlab", training room, meeting room, event space, EV charger station (Sarawak Energy) as well as a café.
In the second phase of TDV, TEGAS intends to build a five-storey hostel accommodation, recreation park and gym facilities for Digital Nomad.
"This initiative is in line with the mission of the Sarawak Economic Action Council which targets 1,000 international talents (digital nomads) in Sarawak through the e-Residency program," said General Manager of TEGAS Digital Village and Digital Innovation Hub, Manzoor Hayat Khan in a written interview to RAKAN Sarawak.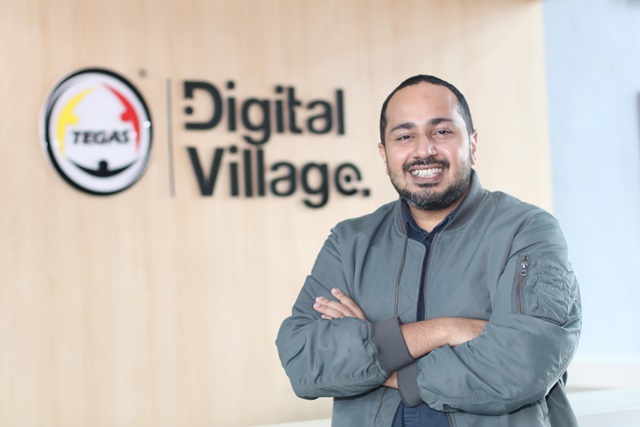 "TDV's mission is to facilitate technology transfer and commercialization as well as empower start -up companies through the collaboration of public and private organizations," said Manzoor.
"Initiatives at TDV include accelerator and business support programs, commercialization of R&D and corporate innovation, providing market access and financing facilities, as well as enhancing the entrepreneurial innovation ecosystem," he added.
In line with the Sarawak Digital Economy Strategy 2018 – 2022, the establishment of TDV aims to inculcate a culture of innovation and entrepreneurship as well as increase the number of technological and social entrepreneurs.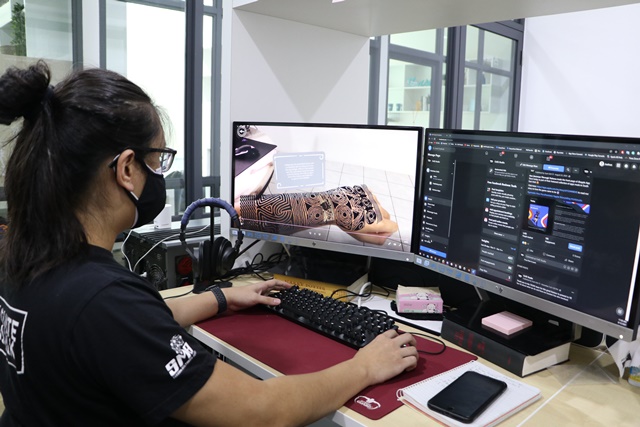 This will subsequently lead to the development in the digital economy in order to become a high -income State by 2030.
When asked what are the major programs that will be implemented in 2022, TDV have a line-up of programs to be introduced its users and the public alike.
These includes Digital Village Accelerator, Crocodyle Byte, TEGAS Startup Conference, #InnovateSarawak Hackathon, TEGAS Tech Immersion Program and others.
In addition, other major programs include TEGAS Entrecamp, TEGAS Pre-Accelerator Bootcamp, TEGAS Social Impact Accelerator and TEGAS Startup Lab under TEGAS Digital Innovation Hub.
"All these programs are aimed at helping to accelerate the growth of local start -ups and social enterprises as well as connecting them with mentors, investors and industry experts to achieve scale and generate growth effectively and make an impact on Sarawak," said Manzoor.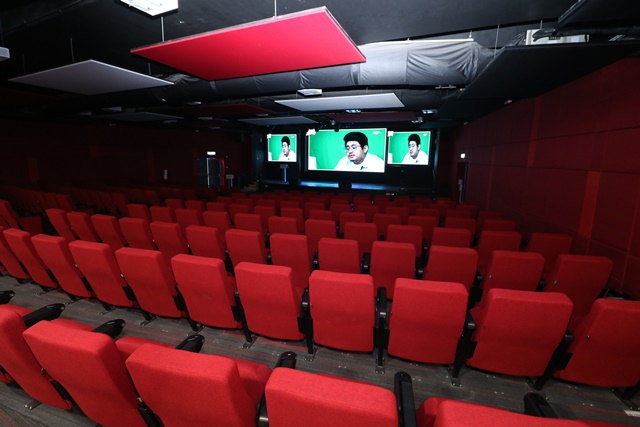 With the programs and facilities available for the participants and user of TDV, Manzoor added that those especially the youths who are interested in digital innovation entrepreneurship are encouraged to take the opportunity to participate in innovation and entrepreneurship programs with various TEGAS ecosystem partners.
"As of now, we have worked closely with 35 local and international partners who are equally passionate about building Sarawak's innovative entrepreneurial ecosystem," "We hope that through the establishment of TDV, it serves as a launch pad for youth entrepreneurs and start -up companies to grow globally, further driving Sarawak's digital economy and creating jobs and opportunities for Sarawakians," said Manzoor.