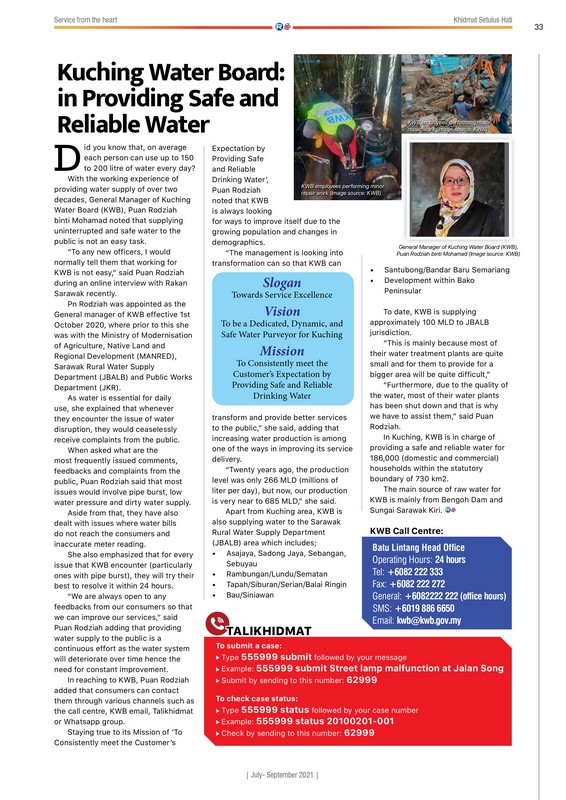 Did you know that, on average each person can use up to 150 to 200 litre of water every day?
With the working experience of providing water supply of over two decades, General Manager of Kuching Water Board (KWB), Puan Rodziah binti Mohamad noted that supplying uninterrupted and safe water to the public is not an easy task.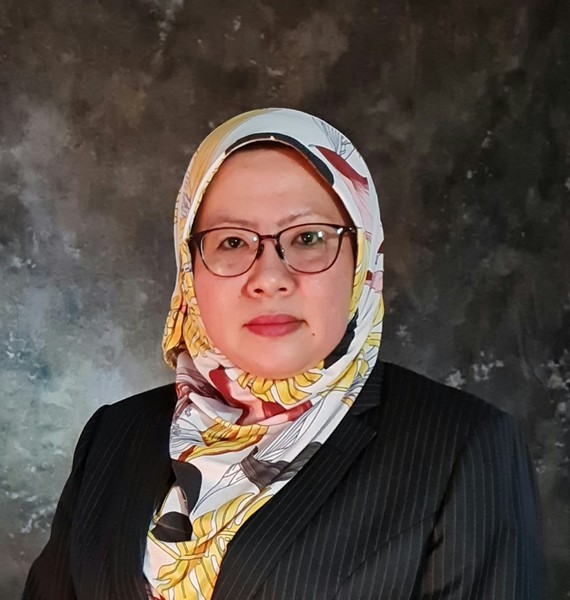 "To any new officers, I would normally tell them that working for KWB is not easy," said Puan Rodziah during an online interview with Rakan Sarawak recently.
Pn Rodziah was appointed as the General manager of KWB effective 1st October 2020, where prior to this she was with the Ministry of Modernisation of Agriculture, Native Land and Regional Development (MANRED), Sarawak Rural Water Supply Department (JBALB) and Public Works Department (JKR).
As water is essential for daily use, she explained that whenever they encounter the issue of water disruption, they would ceaselessly receive complaints from the public.
When asked what are the most frequently issued comments, feedbacks and complaints from the public, Puan Rodziah said that most issues would involve pipe burst, low water pressure and dirty water supply.
Aside from that, they have also dealt with issues where water bills do not reach the consumers and inaccurate meter reading.
She also emphasized that for every issue that KWB encounter (particularly ones with pipe burst), they will try their best to resolve it within 24 hours.
Kuching Water Board Slogan : Towards Service Excellence
"We are always open to any feedbacks from our consumers so that we can improve our services," said Puan Rodziah adding that providing water supply to the public is a continuous effort as the water system will deteriorate over time hence the need for constant improvement.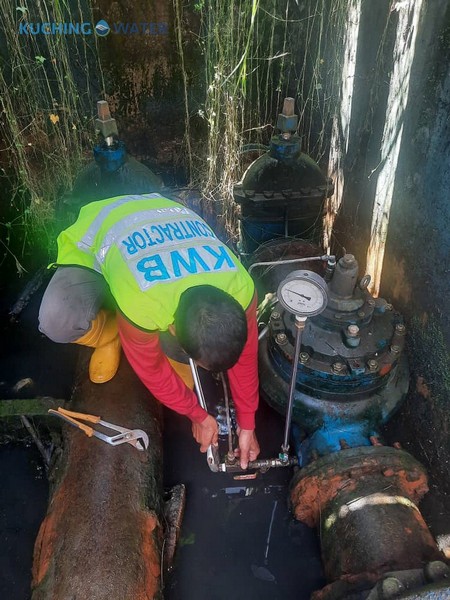 Kuching Water Board Vision: To be a Dedicated, Dynamic, and Safe Water Purveyor for Kuching
In reaching to KWB, Puan Rodziah added that consumers can contact them through various channels such as the call centre, KWB email, Talikhidmat or Whatsapp group.
KWB Call Centre:
Batu Lintang Head Office Operating Hours: 24 hours Tel: +6082 222 333
Fax: +6082 222 272
General: +6082222 222 (office hours)
SMS: +6019 886 6650
Email: kwb@kwb.gov.my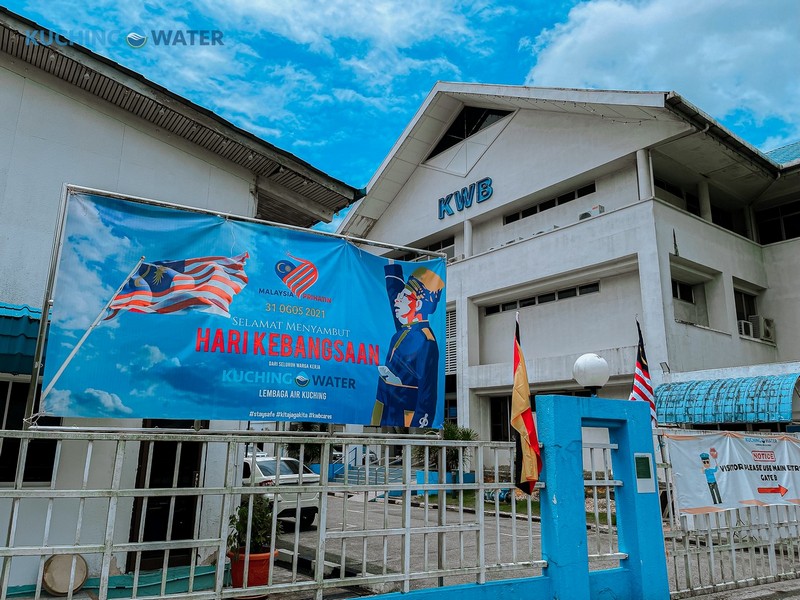 Kuching Water Board Mission : To Consistently meet the Customer's Expectation by Providing Safe and Reliable Drinking Water
Staying true to its Mission of 'To Consistently meet the Customer's Expectation by Providing Safe and Reliable Drinking Water', Puan Rodziah noted that KWB is always looking for ways to improve itself due to the growing population and changes in demographics.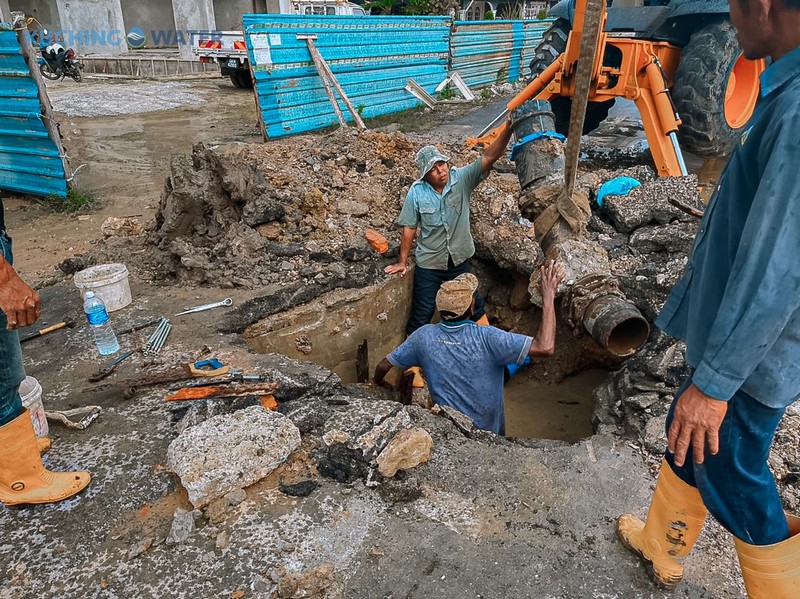 "The management is looking into transformation can so that KWB can transform and provide better services to the public," she said, adding that increasing water production is among one of the ways in improving its service delivery.
"Twenty years ago, the production level was only 266 MLD (millions of liter per day), but now, our production is very near to 685 MLD," she said.
Apart from Kuching area, KWB is also supplying water to the Sarawak Rural Water Supply Department (JBALB) area which includes;
• Asajaya, Sadong Jaya, Sebangan, Sebuyau
• Rambungan/Lundu/Sematan
• Tapah/Siburan/Serian/Balai Ringin
• Bau/Siniawan
• Santubong/Bandar Baru Semariang
• Development within Bako Peninsular
To date, KWB is supplying approximately 100 MLD to JBALB jurisdiction.
"This is mainly because most of their water treatment plants are quite small and for them to provide for a bigger area will be quite difficult,"
"Furthermore, due to the quality of the water, most of their water plants has been shut down and that is why we have to assist them," said Puan Rodziah.
In Kuching, KWB is in charge of providing a safe and reliable water for 186,000 (domestic and commercial) households within the statutory boundary of 730 km2.
The main source of raw water for KWB is mainly from Bengoh Dam and Sungai Sarawak Kiri.
Related articles :