Did you know that when the Sarawak State Public Service Commission (SPANS) was first established, the Old Court House in Kuching was used as its office?
The declaration for the establishment of SPANS was made at Buckingham Palace, United Kingdom on 2 August 1961 under the order of The Queen Most Excellent Majesty in Council as stated in the Sarawak Government Gazette -Part 11 (Sarawak Government Gazette -Part 11 Notification No.155 which was published in August 1961.
At the beginning of its establishment, the function of the Commission was to advise the Governor in accordance with the Order in Council and any regulations made from time to time until 15th September 1963.
SPANS then became a full executive body on 16 September 1963.
R.L.V Wilkes was appointed as the first Chairman for the Suruhanjaya Perkhidmatan Awam Negeri North Borneo from 1963 to 1965.
From 1964 to 1964, he also played a role of the Chairman of Commission in both Sarawak and Sabah (North Borneo at the time).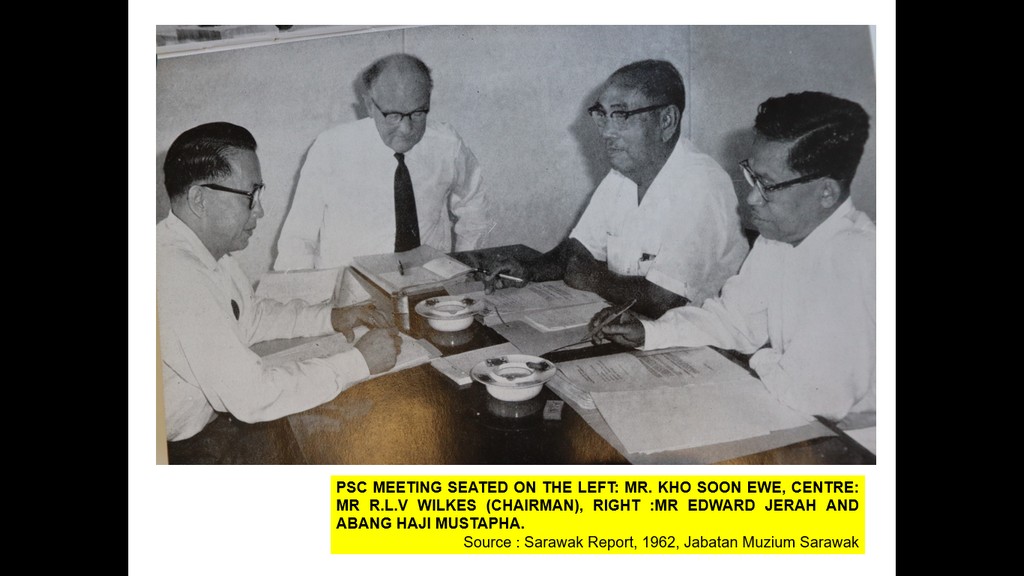 On 7 February 1963, Mr Kho Soon Ewe was appointed as the first Deputy Chairman of SPANS by H.E Governor of Sarawak.
According to Article 35 (1) of the Constitution of the State of Sarawak (Amendment 1993), the membership of the State Public Service Commission comprises one Chairman, one Deputy Chairman, not less than four and not more than nine members.
While the administration and day -to -day affairs of SPANS are carried out by a secretariat headed by a Secretary.
Initially, the office for the Commission was situated near the Secretariat office at Old Court House.
However, due to space constraints, the commission moved to the Aurora Chamber at the Aurora Hotel at Jalan Tun Abang Haji Openg, Kuching on 1 December 1961.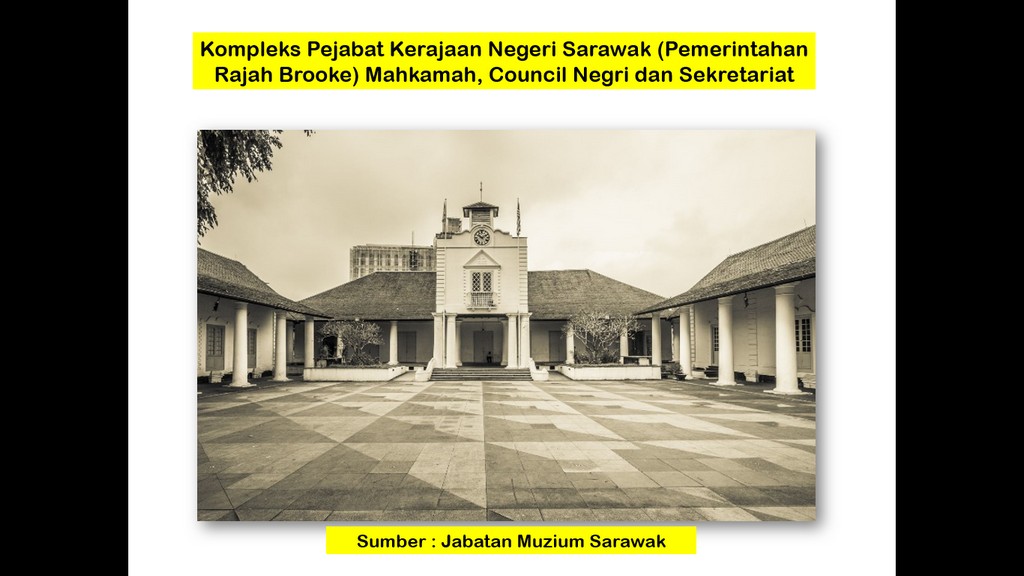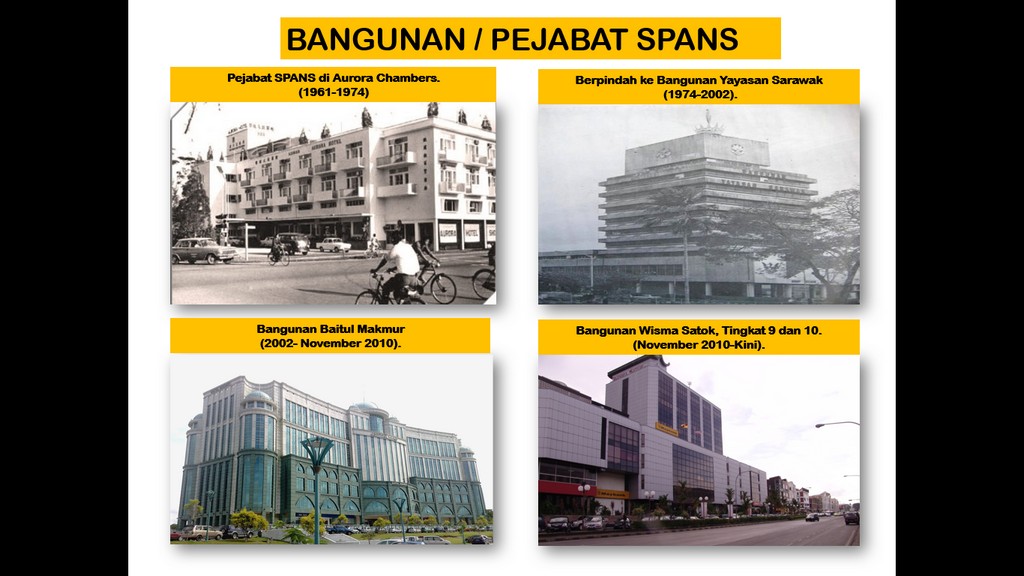 The Establishment Officer was appointed as ex-officio to carry out the duties of the Secretary, and at time, the Commission was assisted by the Deputy Secretary.
Below are the names of the Chairman of SPANS from 1961 to 2021;
| | |
| --- | --- |
| Chairman of SPANS | Year of Service |
| Mr. Richard Leslie Vaughan Wilkes | 1/11/1961 – 4/3/1964 |
| Mr. Frederick Richard Keith Kitto | 5/3/1964 – 23/2/1967 |
| Dato Sri John Nichol Anak Kassim | 15/3/1967 – 14/3/1971 |
| Datuk Amar Dominic Andrew Dago Anak Randan | 15/3/1971 – 31/12/1973 |
| Tun Pehin Sri Abang Hj. Muhamad Salahuddin @ Encik Francis Abang Louis Barieng | 1/1/1974 – 1/4/1977 |
| Dato Sri Haji Tuah Johari Bin Haji Bojeng | 2/4/1977 – 12/9/1983 |
| Dato Wan Hashim Bin Datuk Tuanku Taha | 1/11/1983 – 31/10/1989 |
| Tan Sri Datuk Amar Haji Hamdan Sirat | 15/12/1989 – 14/6/2005 |
| Datu Haji Hamzah Bin Haji Drahman | 1/7/2005 – 30/6/2011 |
| Datu Abdul Ghafur Shariff | 1/8/2011 – present |
As at June 2022, the administration of the Commission is headed by a Secretary and assisted by five (5) officers (Management and Professional Group) and 34 staffs (implementing group).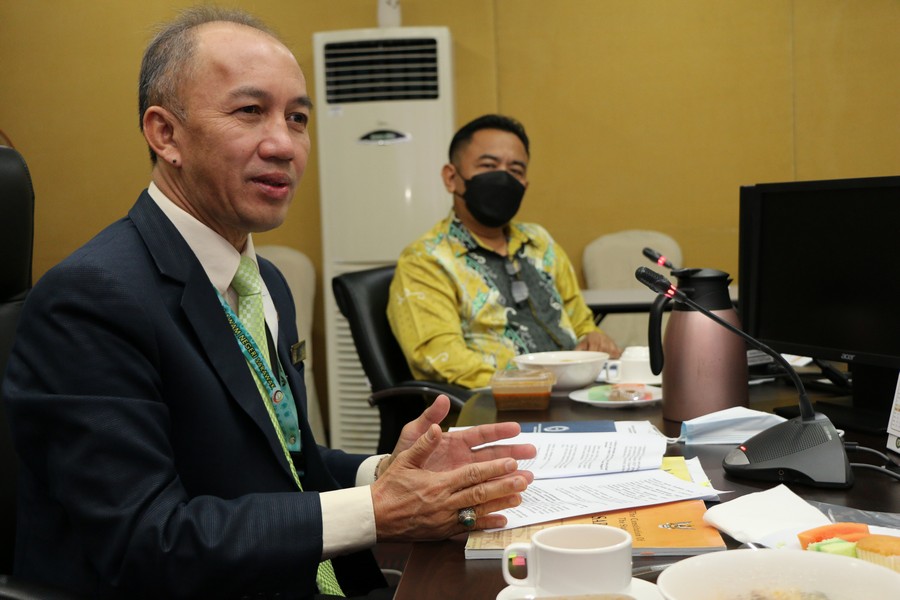 Since its inception, a total of 10 Chairman, eight Deputy Chairman, 50 Members of the Commission and 16 Secretaries including the incumbents have been appointed to the post.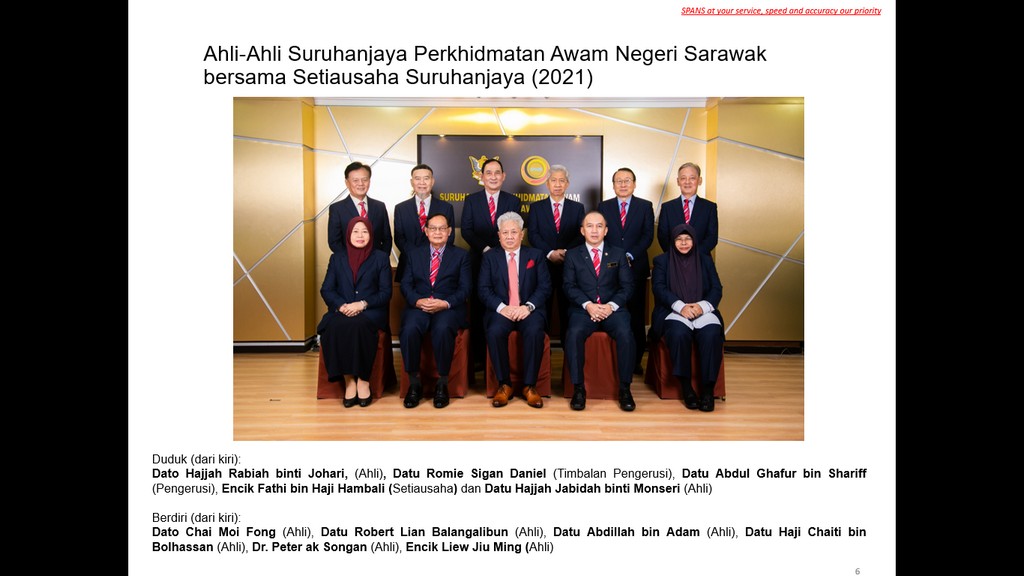 In accordance with the provisions of Article 36 (1), the functions and roles of the Commission are to appoint, confirm, emplace on the permanent or pensionable establishment, promote, transfer and exercise disciplinary control over members – of the public service.
Starting 1 July 2000, with the enactment of the Local Authorities Service Regulations 2000, SPANS has the authority to appoint, confirm, promote, and exercise disciplinary control of Local Authority staff.
This is also in line with the Public Service Commission (Additional Functions) Ordinance, 2000.
Apart from that, starting in 1994 and in accordance with Article 39 (3) of the Sarawak State Constitution, SPANS is fully responsible for operating and awarding loan scholarships to students pursuing any courses or fields of study full-time at local public institutions.
Here are among the services offered by SPANS:
E-Recruitment – A system used to apply for jobs in the Sarawak Civil Service. About 37 agencies such as the State Ministries and departments, Local Authorities and State Statutory Bodies is using this system;
E-Scholarship – A system used to apply for Biasiswa Pinjaman Kerajaan Negeri Sarawak (BPKNS) for school leavers who have receive offer to pursue study at a local public institute of higher learning full-time;
Promotion – SPANS is responsible for the promotion of all civil servants in the Sarawak State Public Service (PANS) and Local Authorities (PBT)
Confirmation of service – SPANS is responsible to confirm the appointment of the public service grade 28 and below in PANS and all grades in local authorities. While for grade 29 and above in PANS, the authority for confirmation in service has been delegated to the Sarawak State Secretary in 2004;
Emplace on the permanent or pensionable establishment – SPANS is responsible for emplace on the permanent or pensionable establishment to all civil servants in PANS
Disciplinary control – SPANS is responsible for carrying out disciplinary control over PANS and PBT members
Transfer – Power to transfer members of Sarawak State Public Service has been delegated to the State Secretary of Sarawak in 2004.