The signing of a memorandum of understanding (MoU) between Clinical Research Malaysia – an agency under the Ministry of Health Malaysia (MOH) – and Novartis Malaysia – the Malaysian branch of leading global pharmaceutical company Novartis – has strengthened the position of Sarawak General Hospital (SGH) as a preferred site for clinical trials in the region.
The memorandum was established based upon the hospital's accreditation in 2019 under the National Pharmaceutical Regulatory Agency Phase I Unit Inspection & Accreditation Programme, enabling it to conduct early phase studies.
Minister of Health Malaysia YB Khairy Jamaluddin Abu Bakar, who witnessed the MoU signing at the Clinical Research Centre Auditorium in SGH on 5 September 2022, said in his address that SGH being Novartis's preferred site for clinical trials beginning next year is "significant" in three ways:
"From a research perspective, SGH will now become a centre of excellence in Malaysia for clinical trials – one that can cater for different phases of clinical trials, from FiH (First-in-Human) clinical trials to late phase clinical research.
"From a talent and value perspective, by having this site established in Sarawak, not only will the health equality gap in Sarawak be addressed, but also Malaysia can leverage (on it) by attracting talents that range from medical specialists to researchers who would be encouraged to work in this region.
"Opportunities for more clinical trials or world-renowned research to be conducted in our country can be enhanced and the spill over effect from these ventures could be capitalised to place Malaysia as a healthcare hub that is both innovative and abreast with the latest science and technology.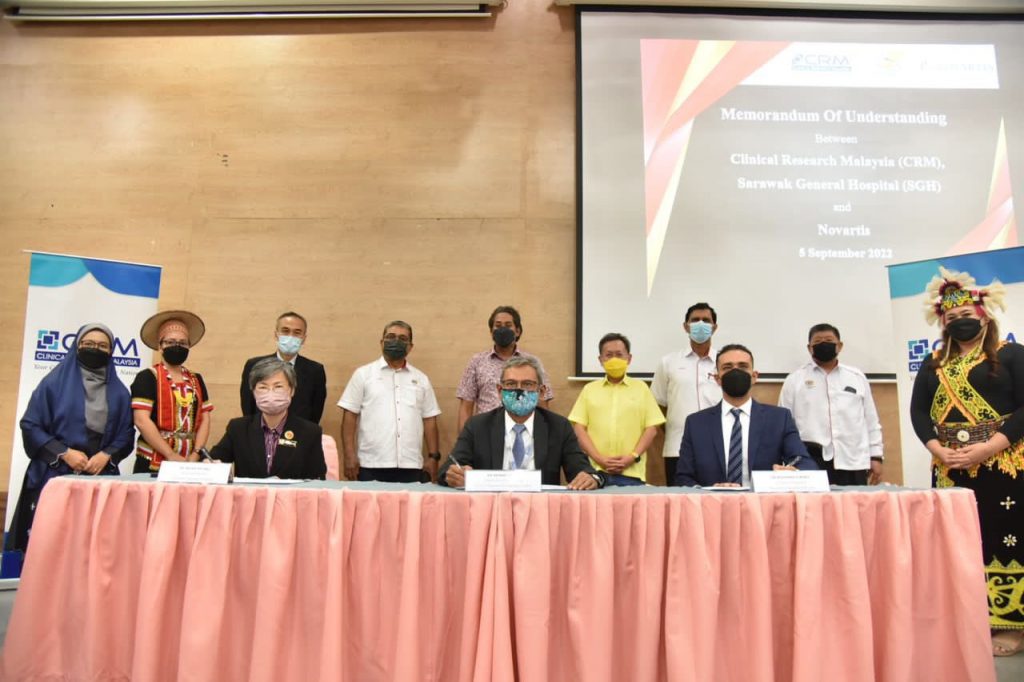 "From a patient's perspective, clinical trials offer hope to patients as patients who are part of a clinical trial may be the first to try a novel therapy. The close monitoring and evaluation done by a group of healthcare experts to ensure treatment safety and efficacy can be a booster for a patient's morale."
The event was part of YB Khairy Jamaluddin's one-day working visit to Sarawak. Earlier in the day, he visited Hospital Simunjan as well as Klinik Kesihatan (KK) Semera Lot, Asajaya, KK Sadong Jaya and KK Gedong to review their development, infrastructure and operations.