Part of the efforts of Suruhanjaya Perkhidmatan Awam Negeri Sarawak (SPANS) to realise its vision of becoming 'An Exemplary Public Service Commission' is emphasising initiatives that focus on inculcating noble values and integrity among its 40 staff members.
This helps in strengthening the organisation's work culture, so that each and every individual working there, be it in management or support, is able to fulfil all key functions of the commission.
"The most important thing is culture," says SPANS secretary En Fathi bin Haji Hambali in an interview with RAKAN Sarawak. "You must build up the culture and teamwork (within an organisation). Once the people understand what the vision, mission, capability and capacity are, the organisation can then perform at its best."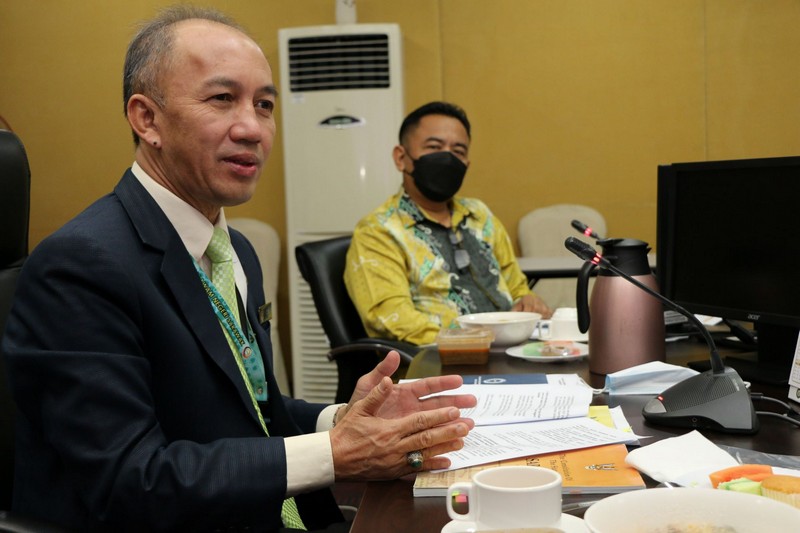 This is evident in measures that have been outlined in its Organisational Anti-Corruption Plan (OACP). Launched by the Premier of Sarawak in Sibu on 22 February 2022, the plan aims to achieve good governance and improve the reputation and trust towards the Sarawak civil service.
It comprises four strategic objectives encompassing 27 initiatives that will be implemented for the next five years.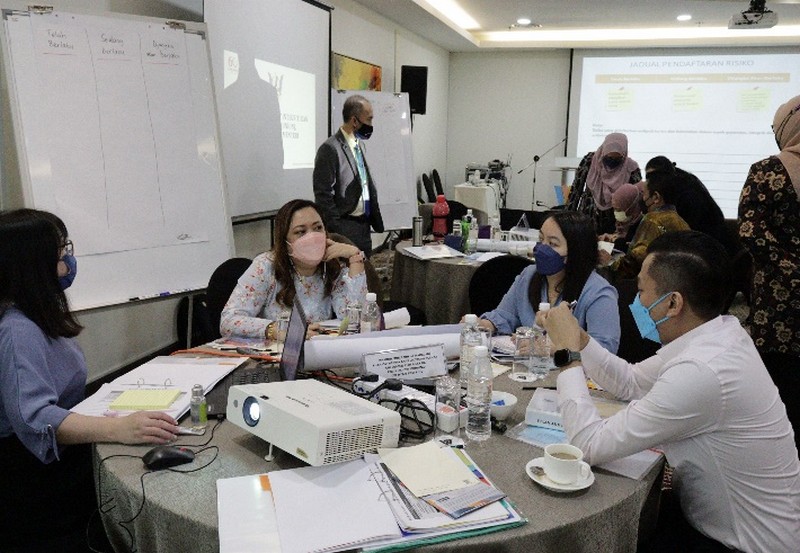 OACP SPANS 2022-2026 has set three priority areas in SPANS's fight against corruption – Human Resource Management and Governance; Finance, Procurement and Asset Management; and System Management – of which three main strategies have been identified:
Enhancing the efficiency and effectiveness of human resource management and governance
Strengthening compliance with financial, procurement and asset management procedures
Strengthening SPANS's information system management procedures
The organisation has also introduced and carried out other initiatives that strive to ensure an outstanding work culture.
Among them is Internal Culture Rating, which is conducted annually to gain feedback from employees on the existing work culture, including management, leadership and integrity,
Through this activity, the top management will intervene in improving any weakness identified based on the result of the survey in order to increase the organisation's productivity and efficiency.
One such intervention is the practice of job rotation. Since 2018, staff members are given the opportunity to be assigned to different departments at different periods as a way to expose them to every aspect of SPANS.
For those in higher positions, it allows them to test their leadership capability, develop their career, and potentially prepare themselves for more senior positions afterwards.
"As a leader, you must have the skill to develop, motivate, coach and bring your team together; (encourage them to be) positive and be the best – to be an asset for the State civil service.
"Because rather than becoming a liability to your management, in order to climb up the ladder, you must prepare from the beginning of your career. You must have your vision, mission and of course the capability and capacity to do a 'package of tasks', not only be confined to certain areas," explains En. Fathi.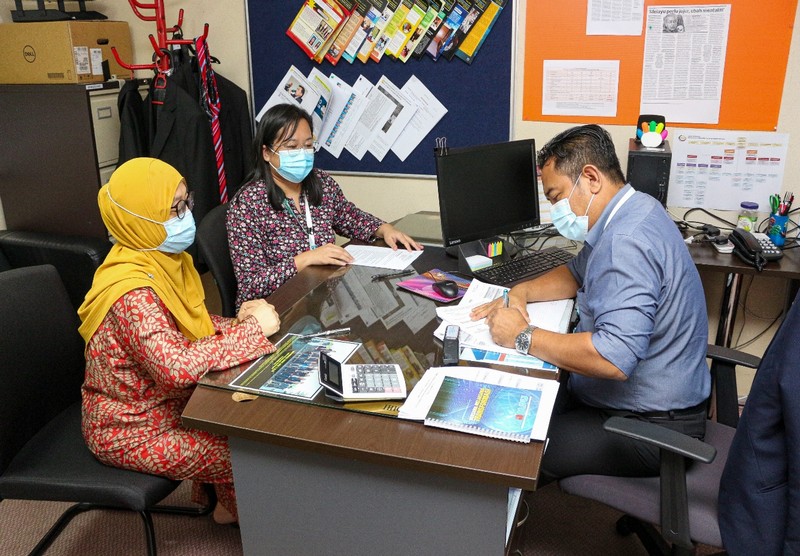 SPANS Initiatives to Attain Excellence in Work Culture
SPANS Integrity Officer Award (since 2019), to recognise and acknowledge officers with high integrity for their efforts in practising integrity culture, anti-corruption initiatives and their commitment towards ensuring good governance.
SPANS Social and Recreational Club (Kelab Rekreasi dan Sosial, SPANS), designed as a platform to hone leadership talents, foster teamwork, and look after the welfare of employees
Urine drug screening in collaboration with Agensi Antidadah Kebangsaan (ADK), an annual event since 2019 to ensure that staff members of SPANS are drug free.
Implementation of in-house training, focusing on inculcating noble values and customer service, such as:

High Performance Customer Service Course (7 December 2018)
Customer Service Excellence Course (18 September 2019)
Briefing on Culture Rating Survey (19 September 2019)
Talk on 'Memperkasakan Integriti Dalam Perkhidmatan Awam di Era Digital' (15 November 2019)
Talk on 'Organisational Culture Transformation' (16 Disember 2019)
Briefing on 'Kebangkrapan Dalam Kalangan Penjawat Awam' (18 September 2020)
Motivational Talk 'Serving from the Heart' (12 March 2021)
Source: Suruhanjaya Perkhidmatan Awam Negeri Sarawak