Sarawak is rich in biodiversity and is home to one of the oldest rainforests in the world where discoveries are waiting to be made.
As Sarawak Biodiversity Centre (SBC) expands and strengthens its research and commercialization effort, more collaborations with various local and foreign research agencies as well as industries and corporate bodies are developed through this Library.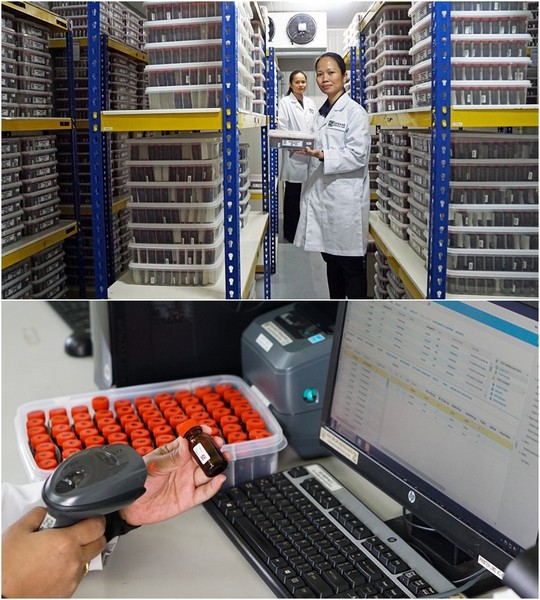 A success story from SBC's research is the commercialisation of the LitSara® and NatureSara® products which are derived from plants found on the island of Borneo and have long been utilised by the indigenous communities. One of the key success factors of these projects is the close collaboration between SBC and these communities who have share their traditional knowledge.
The LitSara® project started in year 2005 as an empowerment of the communities through Traditional Knowledge Documentation Program. Communities are engaged through the implementation of Access and Benefit Sharing (ABS) and Prior Informed Consent (PIC) framework. The LitSara® project also demonstrates the commercialization of the products that directly provides monetary benefits while developing the skill of our local community through the creation of a value chain.
The LitSara® products are derived from a plant called Litsea cubeba or locally known as Tenem by the Lun Bawang of Long Telingan, Long Kerebangan and Long Rusu and the Kelabit of Pa'Ukat and Pa'Lungan and Pahkak by the Bidayuh of Kampung Kiding. The LitSara® range consists of personal care products such as natural soap, air freshener, aromatherapy oil, and biodegradable wipes.
SBC has also developed "nature identical fragrances" from Sarawak's biodiversity that are formulated into NatureSara® personal care products such as body lotions, biodegradable wipes and linen spray. The scents are from popular species such as Cananga odorata (ylang-ylang tree), Aglaia odorata (Chinese perfume tree), Hedychium coronarium (White Ginger lily) and Phalaenopsis bellina (Normah orchid), Sarawak's very own State flower.
"Both line of products can be purchased online through multiple platforms which are, the LitSara® website (www.litsara.com), Shopee, Facebook and Instagram as well as in selected outlets at Shine Pharmacy at Brighton Square, Choice Supermarket at La Promenade Mall, and Borneo Cultural Museum. Each product sold, a percentage goes back to the communities" said research officer, Suria Binti Johari during an interview with RAKAN Sarawak.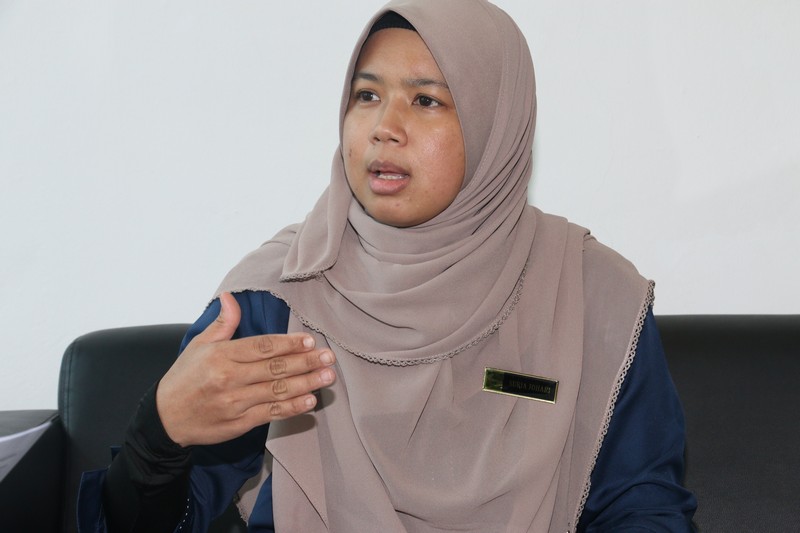 Another important factor is that these projects are in line with (7) out of the (17) Sustainable Development Goals which are (1) No Poverty, (5) Gender Equality, (8) Decent Work & Economic Growth, (9) Industry, Innovation and Infrastructure, (12) Responsible Consumption and Production, (15) Life of Land as well as (17) Partnership for the Goals.
In addition to this, Suria also mentioned that SBC is now developing a new range of prototype products under the brand AdenoSara®. AdenoSara® is a project carried out in collaboration with the Bidayuhs of Kampung Semadang, Penrissen and the Ibans from Rumah Simon, Lubok Antu.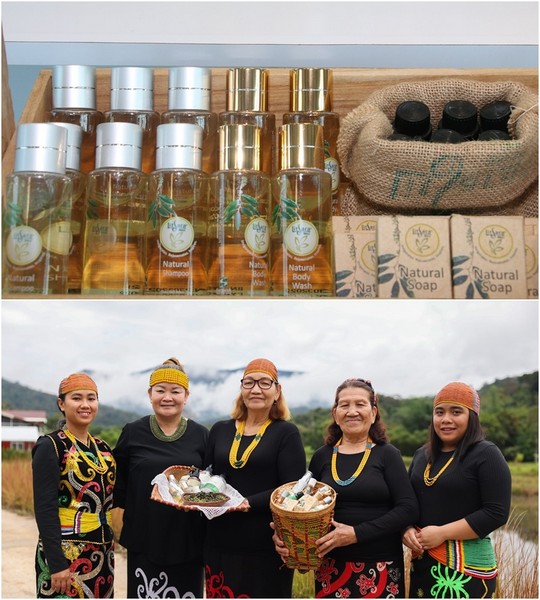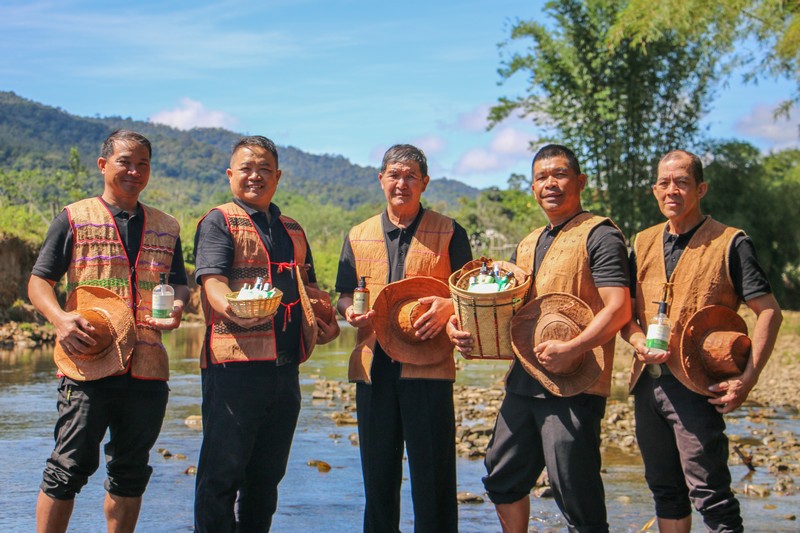 The project involves the extraction of essential oil from the Ta'ang, an Adenosma nelsonioides species which is also known locally as the diesel plant. Traditionally, the plant is used to treat skin diseases, rashes and to rid of fleas on livestock.
Through research and development, it was discovered that this essential oil has antimicrobial and insect repelling properties, hence it is also targeted for the pet and animal care industries.
The rich traditional knowledge of the Sarawak's indigenous communities is the main lead for SBC's discovery works, forming the foundation of information in the Natural Product Library. This Library was established in 2003 and is made up of a collection of biological resources in Sarawak. It currently has 11 main components such as plant extracts, microbial extracts and essential oils.
It was created as a research and collaboration platform with various parties from around the world for the purpose of biological screening, without researchers having to go into the forest for collection and extraction as these resources readily available at SBC.
"In the future, we are targeting to add more genomic sequences as well as probiotics which are functional microbes," said Suria.
As SBC expands and strengthens its research and commercialization effort, more collaborations with various local and foreign research agencies as well as industries and corporate bodies are developed through this Library.
"In total SBC has collaborated with 58 parties and has signed a total of 14 non-disclosure agreements (NDA), 4 material transfer agreements (MTA), 6 memorandum of understandings (MOU), 1 cooperation agreement and 3 research fund agreements," said Suria.
One of its most prominent collaborations for research work is the algae project with Mitsubishi Corporation and CHITOSE LABORATORY Japan. The research on algae began in 2012 and entailed establishing a database of microalgae collection in Sarawak. From 2013 to 2019, SBC has successfully collected more than 600 microalgae strains.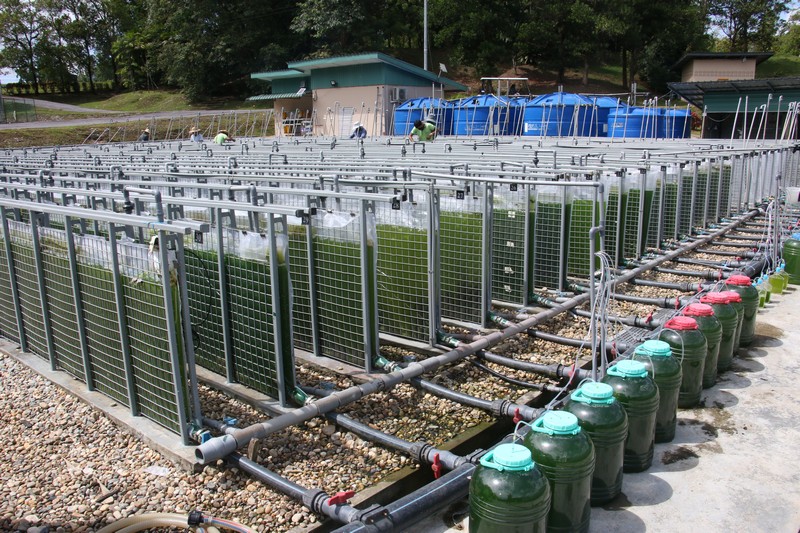 "This valuable collection of microalgae is a starting point for us to pursue for the commercialization of algae products (prototypes) by 2030,"
"As such, we have launched one of the largest algae cultivation facility (of its kind) in Southeast Asia equipped with Internet of Things (IoT) monitoring system applications," said Suria.
Officiated in 2019 by the Chief Minister (now Premier), the algae research facility comprises of an area of 0.1 hectare for the production capacity of six tons of algae biomass per year.
"The research on algae does not stop here as we are determined to pursue research and development work to produce biofuel as well as produce high quality algae products," said Suria.
Among the potential products are spirulina for healthcare, natural colourant, aquafeed, and biofuel .
Suria explained that based on the concept of circular economy, carbon dioxide (C02) emission from thermal power station such as coal-fired power plants can be used to grow microalgae. Tapping of CO2 will reduce the emission of this gas into the atmosphere and subsequently reduce climate change.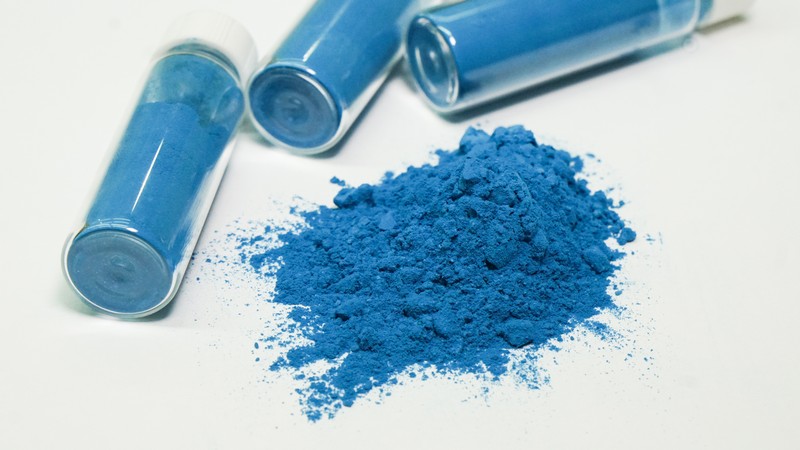 In order to advance the R&D and commercialisation efforts within Sarawak, Suria also shared that Sarawak Biodiversity Centre was entrusted by the Sarawak Government to set up the first bio-industrial park in Sarawak. This park, which will be located in Samarahan covering about 100 acres is known as Sarawak Bioindustrial Park (SBP).
The SBP is a catalytic project under Post COVID-19 Development Strategy 2030 (PCDS2030), which focuses on bio-based niche areas of Bioactives, Biohealth, Biomaterials, Bioenergy and Bioenvironmental.
The implementation of the SBP has started with the first phase of 26 acres out of the 100 acres, targeting investment from five tenants as well as setting up the Central Hub facility to collaborate with technology partners in R&D. The expected completion of the first phase is by 2025.