As he enters his seventh year as the Premier of Sarawak, YAB Datuk Patinggi Tan Sri (Dr) Abang Haji Abdul Rahman Zohari bin Tun Datuk Abang Haji Openg is grateful for the teamwork demonstrated by the Sarawak cabinet in developing Sarawak and the support given by the State civil service in executing the Government's policies.
"I humbly try to see that Sarawak will become the most advanced region… and the nerve centre of Malaysia – not only politically, but in terms of economy," he said during Majlis Amanat Perdana YAB Premier Sarawak 2023 that took place at Borneo Convention Centre, Kuching on 12 January 2023.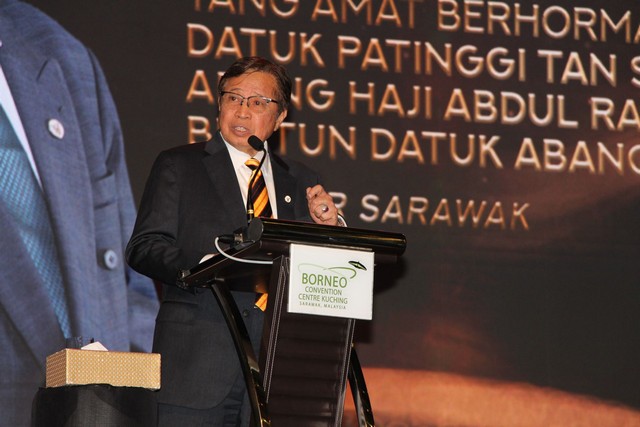 He added that upon becoming the Chief Minister in 2017, he referred to the economic success of Singapore as the basis in planning the future direction of Sarawak.
Particularly, in spite of its lack of resources, one of the most developed countries in the ASEAN region is still able to thrive due to its strong human capital – thus influencing his strategies that focus on boosting Sarawakians' knowledge and skills while taking full advantage of the State's resources.
Delivering his remarks during the occasion, he recounted his experience heading the largest state in Malaysia since 2017 and the decisions he had made so far in propelling Sarawak forward economically and socially through, among others, initiatives that promote the digital economy, rural development, and sustainability through greater emphasis on renewable energy.
Of the future, he remained committed to increasing the number of quality employment for the people, ensuring a healthy State revenue, and maintaining peace in the State that would ultimately lead to realising the aspirations of Post-COVID-19 Development Strategy 2030 (PCDS 2030).
For that, he proposed to the audience, which comprised members of the civil service, the private sector, students, grass-root leaders and non-governmental organisations, to explore creative and innovative means to solve ongoing and future challenges affecting Sarawak's development with the use of 'IdeaFlow'.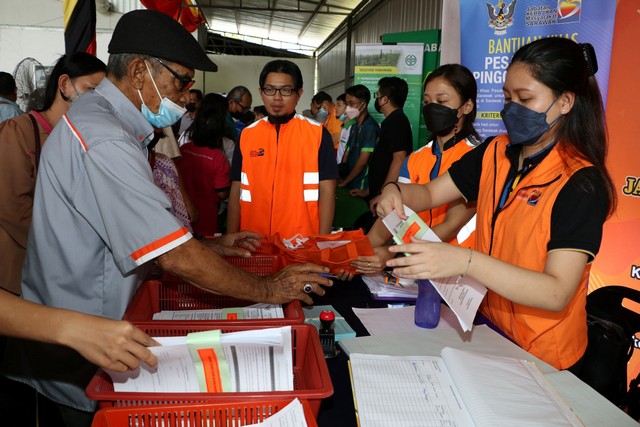 A business metric designed by Jeremy Utley and Perry Klebahn of Stanford University, it enables individuals and organisations to make it a daily practice or routine to generate and commercialise ideas.
"And according to them, based on their research, creativity and innovation actually is problem solving. Because something which is not normal, you disrupt the process through a new process (or ideas) that you introduce.
"('IdeaFlow') is the result of your brain power that will transform the way you do things. For that, I invite the civil service to brainstorm and get new ideas. Once your idea is promoted to us in the government, if it is feasible and practical, we will provide support," explained the Premier.