In recent years, Sarawak has been embarking on a new economy, a term or a buzzword, as Investopedia puts it, that describes "new, high-growth industries that are on the cutting edge of technology and are believed to be the driving force of economic growth and productivity."
From the Sarawak Government's perspective, the new economy in the State is based on digitalisation and green energy.
And for the Ministry of International Trade, Industry and Investment Sarawak (MINTRED), in particular, this development phase is a means to improve the standard of living of Sarawakians, especially the rural population, by maximising the utilisation and harnessing the potential of the State's resources.
"The road to building Sarawak is not easy. The Sarawak Government must always focus on maintaining stability and fighting for Sarawak's future," says its minister and Deputy Premier YB Datuk Amar Haji Awang Tengah Ali Hasan in a written response to RAKAN Sarawak.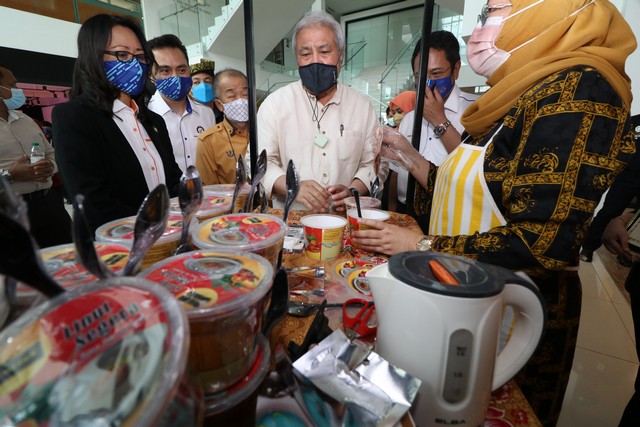 "By diversifying the State's income, we will be able to open up more investment, business and employment opportunities for the people of Sarawak. This is also for the good of our new generation.
"We no longer need to depend on others. We should always think about long-term investment through the natural resources we have," he further explains.
For that, he believes that economic development for Sarawak needs to be perceived in a new light, more so in the post-COVID-19 era, through initiatives such as the establishment Sarawak Sovereign Wealth Future Fund; development of hydrogen plant and hybrid solar-wind renewable power system; and research in the production of algae-based renewable biofuel.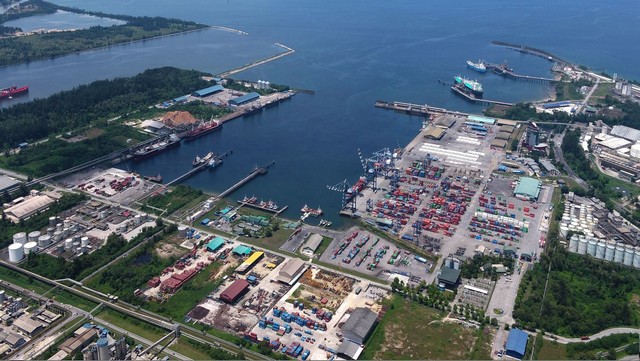 A crucial one that could accelerate Sarawak's socio-economic development are amendments to the Land Code and Forests Ordinance that were approved during the Dewan Undangan Negeri (DUN) sitting in May 2022.
The initiative made the State the first in Malaysia to enact legislation to regulate carbon activities through the land and forestry sectors in its territory. It also opens up new economic opportunities related to carbon that could create over 10,000 new "clean jobs" before 2030.
"With this amendment, the value of forest resources and revenue generation through the green economy will be able to be increased, in addition to contributing to the regulation of the global climate.
"This includes the provision of a platform for Carbon Capture Utilisation and Storage (CCUS) in Sarawak," elaborates Datuk Amar Awang Tengah.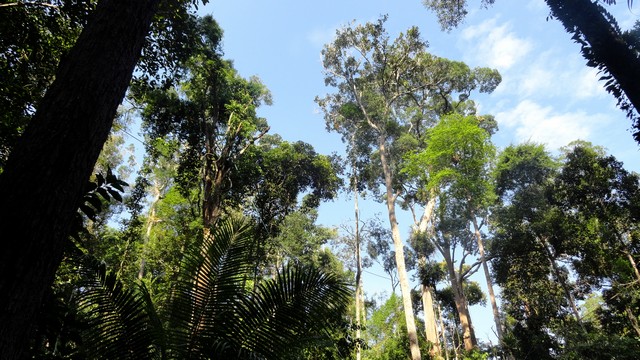 The State's increasing investment in carbon activities and green energy, he argues, is also in line with elements of environmental, social and governance (ESG) that the Government has been taking account of in its strategies and implementation for the past few years.
"All this is done because the Premier of Sarawak has a very futuristic vision and planning, coinciding with the aspiration of the Post-COVID-19 Development Strategy (PCDS) 2030, which aims to make our State a high-income developed one in 2030 based on economic prosperity, social inclusivity and environmental sustainability," he states.
Lending a Helping Hand to Entrepreneurs in Sarawak
As part of its new economy endeavour, MINTRED is actively carrying out initiatives focusing on entrepreneur development.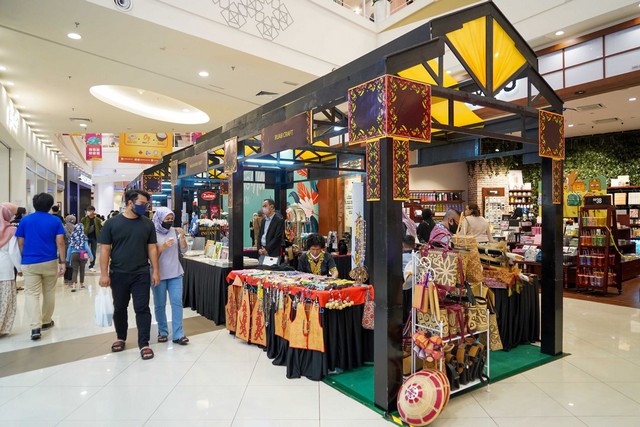 For example, from 2020 to November 2022, more than RM168 million was spent to aid around 7,000 entrepreneurs as well as small and medium-sized enterprises (SMEs) through financial assistance such as:
Skim Pinjaman Industri Kecil dan Sederhana (SPIKS);
Skim Kredit Mikro Sarawak (SKMS);
Usahawan Teknikal dan Vokasional (USTEV);
Graduan ke Arah Keusahawanan (GERAK); and
Interest subsidy for Special Relief Fund, Targeted Relief and Recovery Facility, and PENJANA Tourism Funding.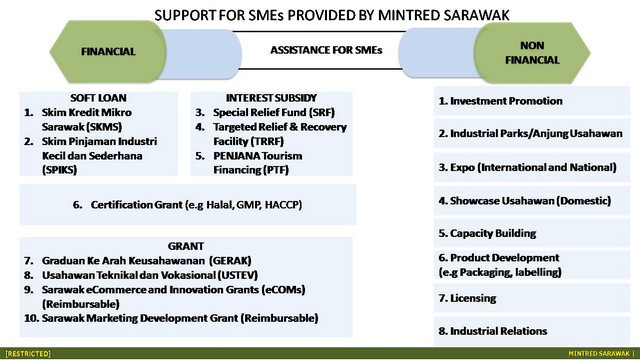 Apart from monetary support, the ministry offers programmes that help entrepreneurs to improve their business capability, including courses on basic entrepreneurship and certification, business registration, and product promotion via showcases, expos and mass media.
As of 2022, the ministry has trained and supported more than 24,000 local entrepreneurs in this aspect.
To prepare small businesses for the digital economy in a post-COVID-19 environment, GoDigital Sarawak is implemented by MINTRED in collaboration with Sarawak Digital Economy Corporation (SDEC) to encourage entrepreneurs to be digitally literate and get onboard with Sarawak's digital transformation.
Between 2021 and 2022, RM6 million has been spent to help 600 entrepreneurs under this programme, which provides support in terms of hardware (e.g. laptop, digital camera, drone, etc.) and software (e.g. electronic point-of-sale (EPOS) system, Photoshop tools, social media tokens, etc.).
Local SMEs are also being empowered and strengthened in terms of their capability to play their part in achieving the goals of PCDS 2030. From 2021 up to June 2022, the ministry has succeeded in aiding around 13,000 entrepreneurs through different forms of assistance under the strategic plan (Table 1):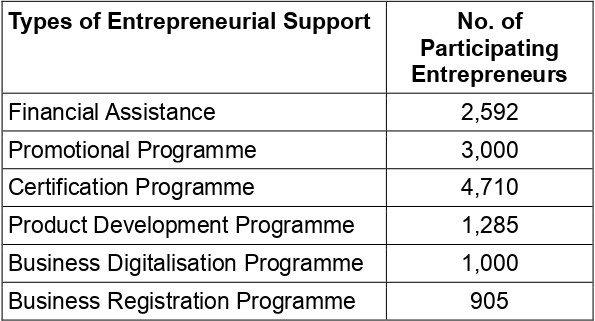 Sarawak as the Ideal Investment Destination
Despite a number of restrictions imposed to curb the spread of the coronavirus, MINTRED has still managed to attract large amounts of investment for Sarawak's various economic sectors.
For manufacturing alone, for example, the ministry has approved a total of RM25.43 billion in investment between 2020 and June 2022 (Table 2).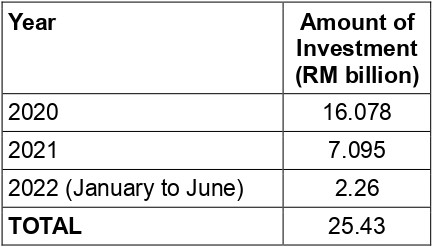 Sarawak's position as a top investment destination in Malaysia is due to its numerous comparative advantages.
One that particularly fulfils the sustainability criterion is its source of electricity: hydropower, which accounts for 60 per cent of the State's generation mix and is considered as renewable energy, thus enabling the Government to offer competitive tariff rates to investors.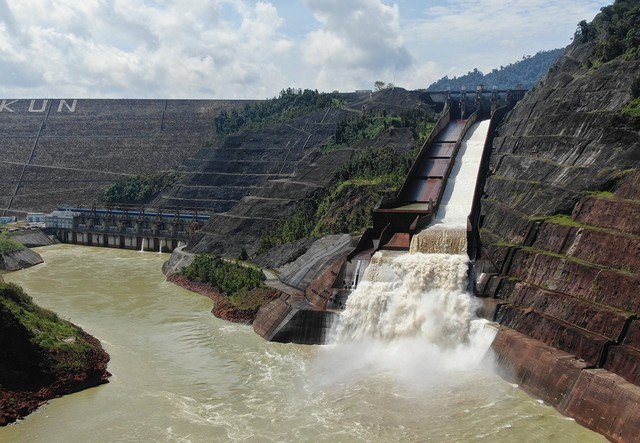 "We have spent billions of Ringgit to build and upgrade infrastructure such as industrial parks, roads, water treatment plants, substations, investment facilities, telecommunication towers and others.
"We will ensure that the industrial facilities in Sarawak will be able to meet the growing needs of investors," says Datuk Amar Awang Tengah.
More and more investments into Sarawak over the past few years are part of the Government's goal to create an ecosystem that is conducive to the development of all economies, including the digital economy, the hydrogen economy and the green economy.
Among them are investment proposals with an estimated value of RM35.45 billion for projects on green products such as steel and chemical products.
There are also investment proposals from Sarawak Economic Development Corporation (SEDC) totalling RM24.13 billion for projects namely:
Hydrogen project with a consortium of companies from South Korea with proposed investment of RM16 billion;
Hydrogen project with Japanese investors with proposed investment of RM8 billion; and
Surgical glove manufacturing plant with American investor with proposed investment of RM130 million.
Simultaneously, SEDC, SHELL Sarawak and PTTEP Thailand are in the midst of finalising the proposal to commercialise offshore Sarawak sour gas reserves and the construction of onshore gas plants in Petchem Industrial Park, Tanjung Kidurong with an investment value of approximately RM44 billion.
Initiatives have also been implemented by MINTRED under PCDS 2030 in the manufacturing sector, which has successfully attracted total investments of RM9.36 billion between 2021 and June 2022:
Growing high value manufacturing and enhancing local industry ecosystem;
Adoption of modern technology to increase manufacturing sector productivity (i.e. IR4.0);
Empower and grow SMEs with Sarawak Entrepreneur Development Programme (SEED) and infrastructure support.
"With the high demand from outside investors to get project sites in Sarawak, we find industrial land and availability for utilities for new projects including expansion projects are starting to become limited.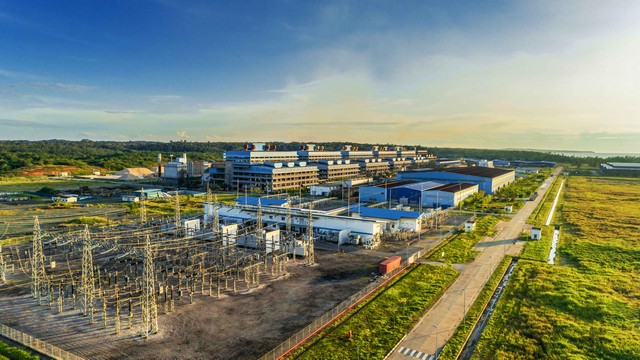 "However, we will continue to improve infrastructure facilities to create a more conducive and vibrant environment for trade and business to thrive in Sarawak," notes Datuk Amar Awang Tengah.
Making this effort counts, however, will require greater cooperation with the Federal Government. Thus, the Deputy Premier hopes that Sarawak is given more allocation to develop and modernise its utilities, as well as ensure better and more efficient infrastructure.
Funding should also be provided so that the State can establish industrial estates and business premises, and enhance programmes focusing on socio-economic development and poverty alleviation.
"We also want greater allocation to develop education, health and safety infrastructure. This is an important thing for us to solve," he adds.
References:
Cheng, L. (2022, May 18). Proposed Land Code amendment to allow Sarawak to control telecommunications, carbon emissions and related monetisation. Dayak Daily. https://dayakdaily.com/proposed-land-code-amendment-to-allow-sarawak-to-control-telecommunications-carbon-emissions-and-related-monetisation/
Kenton, W. (2021, March 4). New Economy: Definition, History, Examples of Companies. Investopedia. https://www.investopedia.com/terms/n/neweconomy.asp PCDS 2030: Sarawak as the Preferred Investment Destination. (2021, October 25). RAKAN Sarawak. https://www.rakansarawak.com/v3/2021/10/25/pcds-2030-sarawak-as-the-preferred-investment-destination/