In early January 2023, it was announced that the Malaysian federal cabinet has approved of the decision to recognise Jabatan Kerja Raya (JKR) Sabah and Sarawak as government technical departments.
This means that these agencies are given the authority to administer federal development projects that cost up to RM50 million in East Malaysia, although it will first entail an amendment to Treasury Directive 182, as well as the establishment of guidelines by the relevant Federal and State agencies to ascertain the distribution of roles and responsibilities of the parties involved in implementing projects.
While it is not revealed in news outlets at the time of the announcement, Department of Irrigation and Drainage (DID) Sarawak has been given the same recognition as JKR Sarawak – a decision that its director Ir Ahmad Denney bin Haji Ahmad Fauzi welcomes, for it allows the department to carry out certain projects without referring to its federal counterpart frequently.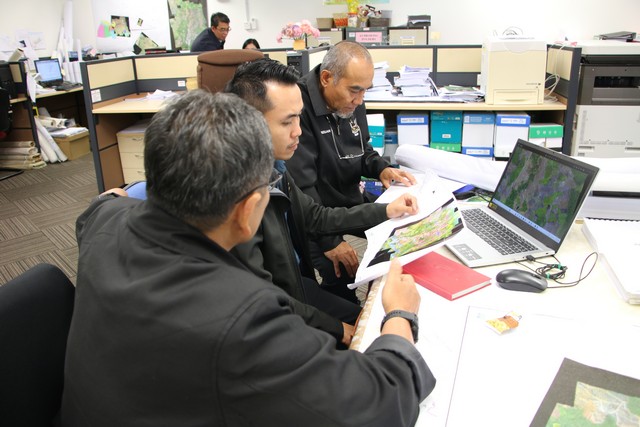 However, with its limited human resources, being a technical department tasked to ensure the completion of both Federal and State-funded projects under its purview in a timely manner will pose a massive challenge.
"I anticipate a lot of projects going to Sarawak… that's why I need the proper capacity to facilitate them," he says in an interview with RAKAN Sarawak, whether in terms of planning, designing, implementation or monitoring effectively and efficiently.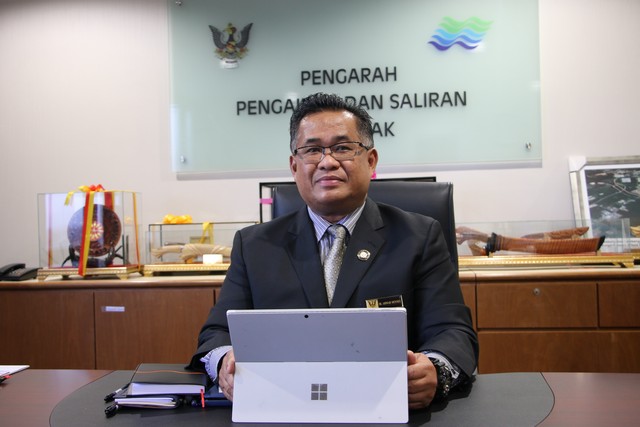 Hence, he intends to embark on restructuring the department. Such process is not a first for DID Sarawak; it underwent one in 2017 that saw the setting up of its offices in all divisions, with the latest being Kapit Division in 2021.
At that time, the restructure was necessary due to the increasing number of development projects in the interior, making it more susceptible to project failure and higher cost when they were supervised from divisional offices located in major, more urban parts of Sarawak.
With more offices being established, therefore, more qualified personnel, especially engineers, could be recruited to oversee these projects, subsequently strengthening the department's capability to control and monitor their implementation.
Getting more technical staff to be part of DID Sarawak is an ongoing endeavour. To date, it has around 700 personnel in various capacity across Sarawak, with 88 more to join in March 2023.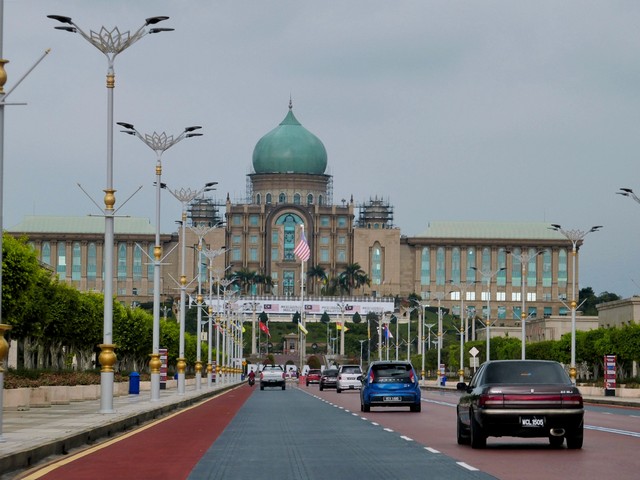 To ensure that the staff are not overwhelmed in terms of workload, Ir Ahmad Denney even suggests to the State Secretary not to assign too many projects to the department.
"Because with the limitation that we have, we cannot afford to be arrogant. Otherwise, if we keep on accepting projects, we will surely fail to perform – as a result, we'll fail to serve the people who could've benefited from our projects," he adds.
Thus, considering DID Sarawak's present position as a recognised technical department, the upcoming organisational reform the director hopes to put forth to the Sarawak Cabinet will involve boosting the department's capacity once more, this time by increasing the number of units within the organisation.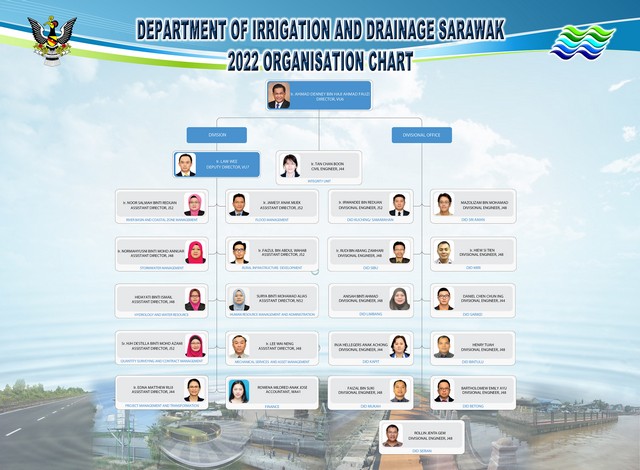 This will allow him to recruit more deputy directors to be on par with other DIDs in other parts of Malaysia that have more than one. DID Sabah, for example, has two deputy directors in charge of development and operation.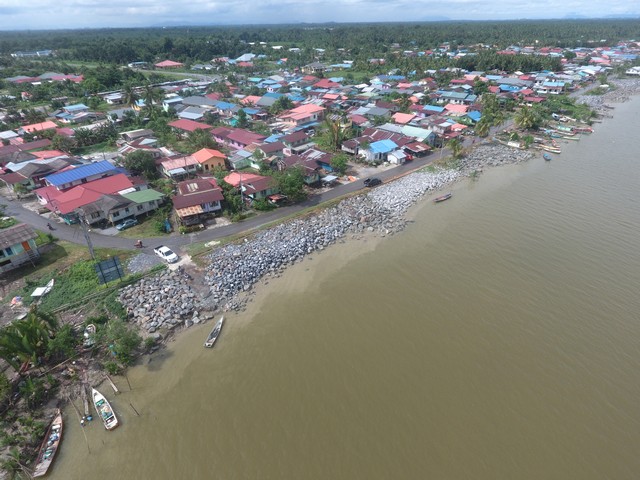 Ir Ahmad Denney is also looking to enable more promotions among its personnel. Unlike non-technical government departments, technical ones like DID Sarawak are considered "closed department", meaning staff can only be promoted within the organisation rather than through department transfer.
"If those on top don't go up, those below can't rise through the ranks, and there will less likely be any vacancy," he describes in simple terms.
Above all, this potential restructure will see the department aligning their roles, functions and policies to the aspirations of the Post-COVID-19 Development Strategy (PCDS) 2030, especially on environmental sustainability, which has been its priority through its various guidelines and procedures for projects of its own as well as other departments in Sarawak such as:

References:
Department of Irrigation and Drainage Sabah. (n.d.). DID Sabah Personnel Profiles. https://did.sabah.gov.my/index.php?q=profile
Department of Irrigation and Drainage Sarawak. (n.d.). General Guidelines and Conditions For Extraction of Sand and Gravel in Sarawak. https://did.sarawak.gov.my/page-0-0-383-General-Guidelines-and-Conditions-For-Extraction-of-Sand-and-Gravel-in-Sarawak.html
Department of Irrigation and Drainage Sarawak. (n.d.). Guidelines on Erosion Control for Development Projects in the Coastal Zone of Sarawak. https://did.sarawak.gov.my/page-0-0-382-Guidelines-on-Erosion-Control-for-Development-Projects-in-the-Coastal-Zone-of-Sarawak.html
Department of Irrigation and Drainage Sarawak. (n.d.). Sarawak Urban Stormwater Management. https://did.sarawak.gov.my/page-0-390-1332-SARAWAK-URBAN-STORMWATER-MANAGEMENT.html
Department of Irrigation and Drainage Sarawak. (n.d.). Water Management Guidelines for Agricultural Development in Lowland Peat Swamps of Sarawak. https://did.sarawak.gov.my/page-0-0-381-Water-Management-Guidelines-for-Agricultural-Development-in-Lowland-Peat-Swamps-of-Sarawak.html
Devt projects: Guidelines required to determine jurisdiction, roles of federal, state agencies, says Nanta. (2023, January 5). The Borneo Post. https://www.theborneopost.com/2023/01/05/devt-projects-guidelines-required-to-determine-jurisdiction-roles-of-federal-state-agencies-says-nanta/