Social service can be defined as services by local authority or government intended to aid the disadvantaged, distressed or vulnerable individuals or groups.
Social services include the benefits and facilities such as disbursement of welfare assistance, food subsidies, access to education and healthcare, police and fire services, job training and creation and subsidised housing, community management and policy research.
A key thrust of the Sarawak Economic Action Council (SEAC) plan to transform Sarawak to an advance State by 2030 for Sarawak's development is the provision of quality social services to the people.
In explaining the plan, the Premier of Sarawak said, "We need new approaches in our key services sectors for the wellbeing of our people. For example, we need to introduce new housing policies to ensure healthy living, and we need to develop new capabilities in healthcare sectors, Post COVID-19 era."
In affordable housing for instance, the State government is implementing the Sri Pertiwi Affordable Housing Program and the Spektra Permata Housing scheme to cater for the growing demand for affordable housing especially to those in the low income (B40) and middle income (M40) group.
This is to provide housing at affordable prices while providing comfortable living with required public amenities.
Apart from this, the disbursement of welfare assistance is another approach to provide quality social service to the people. Among the type of welfare assistance that are available in Sarawak includes the Kenyalang Gold Card for Sarawak senior citizens to enjoy special privileges and discounts from applicable business operators.
Other welfare assistance includes the Endowment Fund Sarawak (EFS) of RM1000 which is given to all Sarawakian babies and the pre-natal care incentive (IIB) of RM450 as a way to assist mothers in Sarawak with post-natal care upon giving birth.
Also given priority for welfare assistance are individuals with disabilities (OKU) who can receive assistance such as the Disabled Work Allowance (EPC), Chronic Illness Assistance (BPT) and Unfit for Work Assistance (BTB).
The State government also provide assistance such as intervention programs, training skills and economic empowerment using its community-based rehabilitation centres (CBR) through the Society for Parents with Special Needs Children (Pibakat), a facility for children with severe disabilities.
During the COVID-19 pandemic, welfare assistance is provided to the people through the Bantuan Khas Sarawakku Sayang (BKSS) package to ensure their welfare are well taken care of.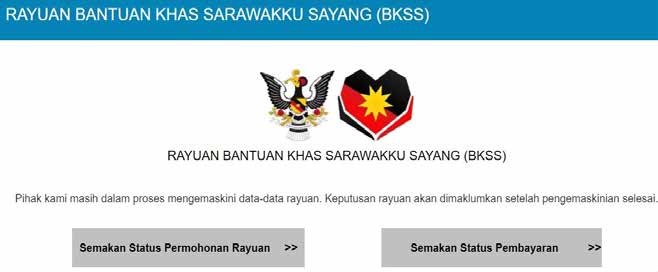 In terms of providing training and entrepreneurship programs, the Wisma Wanita Training Centre (WWTC) was established to equip Sarawak women with skills, knowledges and qualification through specialised courses such as creative sewing, beauty and spa and cooking.
These courses would help the women to generate income for themselves by empowering them to be financially independent.
Generally, the aim of social services provided by the Sarawak government is to help individuals, families, groups and communities enhance their wellbeing and quality of life.
This is not only to ensure productivity of the society but also for economic advancement as well as the welfare of everyday people. The provided assistance must be in timely manner and flexibly satisfy the changing needs of the society or an individual to ensure equity and equal opportunities for participation within the society. This is to ensure Sarawak can eradicate poverty and achieve a balanced socio-economic development.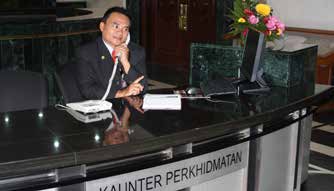 To ensure feasible social service delivery to the people, the government has to continuously increase its investment in public service network governments and social service agencies needs to asses and re-design their current service delivery and governance models from time to time to meet the needs of the people. Prudent and well-thought policies, services, and programs as well as the participation of private enterprises and civil society organisations is encouraged for social services to be adequately delivered and sustained.