The tourism industry has been a key contributor to Sarawak's socio-economic growth, particularly over the past decade as the State shifts from relying heavily on its resources to diversifying into a service-based economy.
Total visitor arrivals have been over four million since 2012, with the most in 2014 at 4.858 million during the Visit Malaysia 2014 campaign.
Meanwhile, total tourism receipts ranged between RM7.9 billion to over RM10.7 billion between 2011 and 2018 before achieving its highest in 2019 at RM11.57 billion, thus contributing 8.72 percent in the State's gross domestic product (GDP) for that year.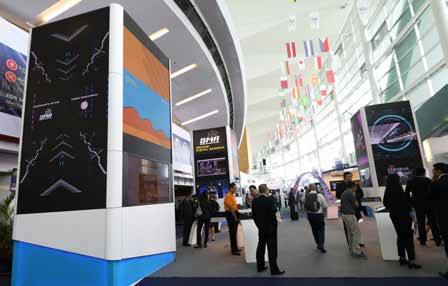 This is despite the low number of international flights and the ongoing Pan Borneo Highway project that could have prevented Sarawak from becoming a mainstream destination, yet the State manages to attract foreign visitors mainly from Brunei, Indonesia, the Philippines, Singapore, China, and the United Kingdom.
From the start, Sarawak positioned itself a culture, adventure, and nature (CAN) destination in offering tourists an authentic travel experience through its ubiquitous flora and fauna, as well as its diverse ethnic groups.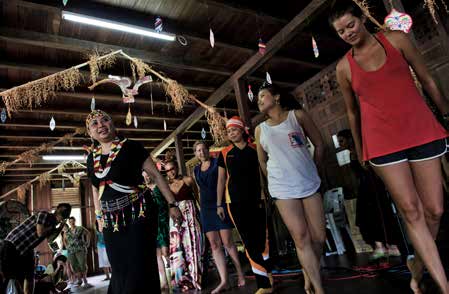 By focusing on attracting visitors through a niche segment and enabling joint government and industry investment and collaboration, the State expanded its tourism products beyond leisure tourism into targeted areas of meetings, incentives, conferences, and exhibitions (MICE), health tourism and sports tourism.
As a result, throughout the 2010s, Sarawak has become one of ASEAN's top players in the MICE segment due to its exotic and one-of-a-kind locale that organisers and planners seek in staging their events.
The State has also repositioned itself as a culture, adventure, nature, food, and festivals (CANFF) destination to promote its unique cuisine and year-round festivities, including internationally renowned Rainforest World Music Festival, Borneo Jazz Festival and Rainforest Fringe Festival.
By the end of 2019, the Sarawak Government, through the Ministry of Tourism, Arts and Culture were looking forward to boosting the number of tourists coming to Sarawak in 2020 through the Visit Sarawak Campaign, prioritising events as competitive advantages to further the tourism industry.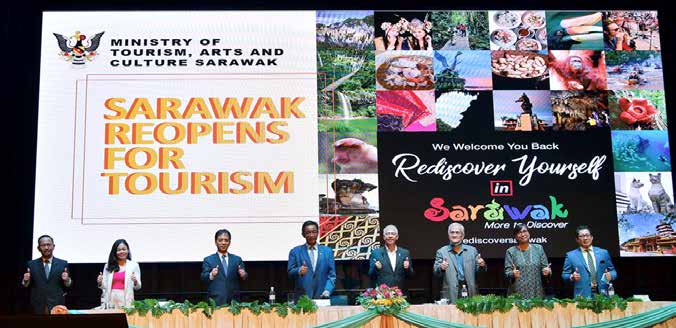 However, the Government was compelled to reassess its strategies when the global tourism industry was heavily impacted by the COVID-19 pandemic early this year.
In announcing the formation of the Sarawak Economic Action Council in May 2020, Premier Sarawak, YAB Datuk Patinggi Tan Sri (Dr) Abang Haji Abdul Rahman Zohari Bin Tun Datuk Abang Haji Openg noted that revitalising Sarawak's tourism would take great efforts to build and strengthen visitors' confidence.
"We will intensify our efforts to develop this sector through product developments, and key initiatives would include diversification into other tourism products," he said, adding that other segments such as health, sports, education, and home-grown events could be developed.