In early October 2023, a two-day inter-agency workshop was conducted to prepare for the nomination of Sarawak Delta Geopark (SDGp) to the international level in 2024.
Around 30 officers from various ministries, government agencies and department, local authorities, tourism boards and tertiary institutions participated in the workshop, where with guidance from a group of international and national geopark experts discussed and developed a detailed roadmap known as "Aspiring Sarawak Delta UNESCO Global Geopark".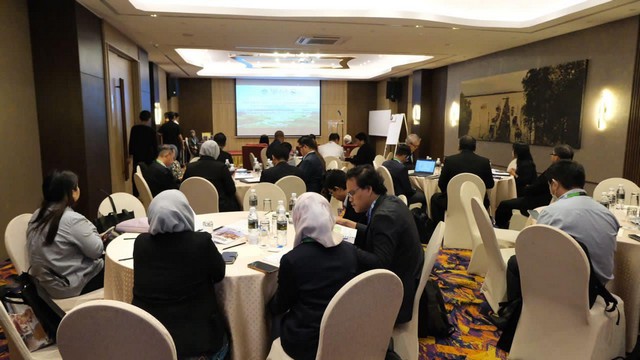 This included creating a geopark plan that fulfil and comply with conditions and standards set by United Nations Educational, Scientific and Cultural Organisation (UNESCO).
Among other elements, the plan consists of goals, vision and objectives, natural resource conservation plan, public education plan, tourism activities, as well as cultural and historical preservation.
The workshop is one of several programmes organised by the Scientific Conservation and Heritage Working Group, chaired by the Director of Forests Sarawak.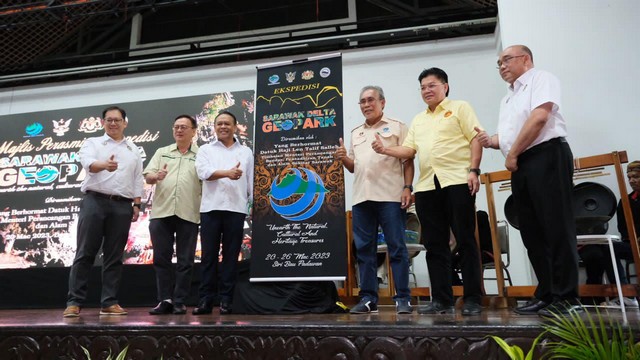 It is one of four working groups established to manage SDGp at the State-level. In essence, the SDGp governance employs the co-management approach, in which management utilises three administrative hierarchies (Table 1):
Steering Committee (Top Management)
Technical Committee (Joint Decision-making Process)
4 Working Groups:
– Scientific Conservation and Heritage (Chairperson: Director of Forests Sarawak)
– Development (Chairperson: Director of Economic Planning Unit Sarawak, Department of the Premier of Sarawak)
– Tourism Product Development and Promotion (Chairperson: Permanent Secretary for the Ministry of Tourism, Creative Industry and Performing Arts Sarawak)
– Public Education and Community Engagement (Chairperson: Kuching Resident)
Table 1: Sarawak Delta Geopark Management Administrative Hierarchies (Source: Forest Department Sarawak)
The role of the Scientific Conservation and Heritage Working Group can be exemplified through the SDGp Expedition that was launched at Bau Civic Centre in March 2023.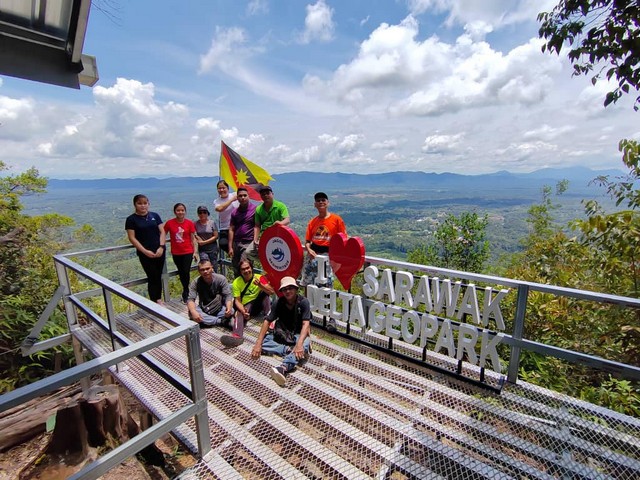 Organised as part of the working group's research and development programme, the scientific expedition was designed to gather more information regarding the geopark's geological, biological and local cultural heritage, specifically in Bau District and Padawan Sub-district.
It also served as a platform to promote SDGp to researchers, tourism practitioners, as well as the local community.
From the working group's perspective, the expedition is highly essential based on the National Geopark Assessment report, in which research results must be fully utilised to build a more comprehensive and engaging story about the geopark as a means to deliver information, education and research.
Furthermore, it is a strategy to collect and consolidate information from various agencies and stakeholders, ranging from biological to cultural heritage. Such information when made available can be used to establish an attraction and narration in geo-tourism products and even the connectivity of a geo-trail.
Above all, the Scientific Conservation and Heritage Working Group expects to make use of the knowledge and information gathered from the expedition to identify the needs of the local community as a foundation in developing action plans for socio-economic development in and around the SDGp area.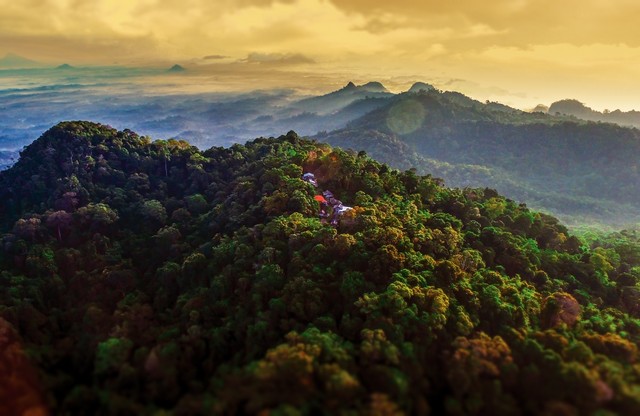 About Sarawak Delta Geopark
Located in the southern part of Sarawak, the Sarawak Delta has been recognised as the sixth National Geopark under the National Geopark Development Programme since June 2022.
The Sarawak Delta Geopark or SDGp covers an area size of around 3,112 sq km, encompassing land and water areas representing the unique geological, biological and cultural heritage found in Kuching District, Bau District, Padawan Sub-district and Siburan Sub-district.
As of 10 November 2023, there are 11 geoparks in Malaysia, including two that are recognised as UNESCO Global Geoparks:
Langkawi UNESCO Global Geopark (Kedah)
Kinabalu UNESCO Global Geopark (Sabah)
Lembah Kinta Geopark (Perak)
Lenggong Geopark (Perak)
Jerai Geopark (Kedah)
Labuan Geopark (Federal Territory of Labuan)
Sarawak Delta Geopark (Sarawak)
Gombak-Hulu Langat Geopark (Klang Valley)
Stong Geopark (Kelantan)
Kenyir Geopark (Terengganu)
Perlis Geopark (Perlis)
References:
Akma, S. (2023, March 12). Ekspedisi Sarawak Delta Geopark 20 – 26 Mac ini. TVS. https://tvstv.my/2023/03/12/ekspedisi-sarawak-delta-geopark-20-26-mac-ini/
BERNAMA. (2023, October 4). Pencalonan Pelan Delta Sarawak sebagai Geopark UNESCO dibentang bulan ini. https://bda.nrecc.gov.my/index.php/ms/hidden-news/1139-pencalonan-pelan-delta-sarawak-sebagai-geopark-unesco-dibentang-bulan-ini
Forest Department Sarawak. (2023, March 17). Ekspedisi Sarawak Delta Geopark. https://forestry.sarawak.gov.my/web/subpage/announcement_view/142
Jee, N. (2023, March 21). Aiming for global recognition. New Sarawak Tribune. https://www.newsarawaktribune.com.my/aiming-for-global-recognition/
Persiapan Mencalonkan Sarawak Delta Geopark ke UNESCO Global Geopark. (2023, October 4). RAKAN Sarawak. https://www.rakansarawak.com/v3/2023/10/04/persiapan-mencalonkan-sarawak-delta-geopark-ke-unesco-global-geopark/