Commonly people feel pleased by assisting others through sharing their knowledge and for them it is a rewarding, pleasing and satisfying action.
Many studies suggest that strong personal ties and mutual respect can stimulate individuals to share knowledge with their peers.
People are less likely to share their information and knowledge if they do not have a feeling of trust.
Mutual trust is often developed over a period of time through frequent interactions and that is why it is important that adequate time and opportunities should be provided for developing cordial relationships.
The current business environment is very dynamic, uncertain and complex. Organizations need to take full advantage of their information and knowledge assets, including human capital, to gain edge over their competitors.
Active information and knowledge sharing is considered an important attribute of a learning organization.
The emergence of knowledge-based economy has further increased the need for effective exploitation of knowledge and making knowledge management an essential area of activity in organizations.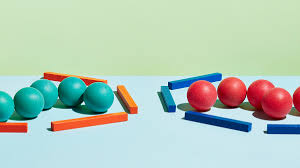 Organisations constantly face situations where files with organisation's critical, confidential, information must also be shared outside the organisation: to board members, consultants or, for example, to network of subcontractors.
Information sharing is a challenge to organisation and also to information security.
Information security is the practice of defending information from unauthorized access, use, disclosure, disruption, modification, perusal, inspection, recording or destruction and modification of business information.
It is a general term that can be used regardless of the form the data may take (for example electronic, physical data).
In today's competitive market, organisations need to be as innovative as possible to prosper in the business environment and to keep the pace with progress.
The development and acquisition of useful information is crucial to create and provide new and improved goods and services. Information about technology that makes a unique product, prototypes, or a list of key customers are just a few examples of business information.
As the latter can therefore have a great commercial value and significant importance for the organisation concerned, its uncontrolled disclosure might potentially lead to serious consequences.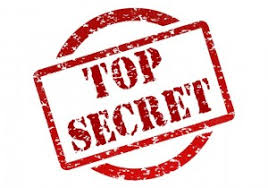 Small and medium-sized enterprises (SMEs) in particular may not be aware of this risk and thus of the importance of keeping this valuable information "confidential".
Confidential information is considered as information that must be kept secret.
While any information can be confidential, not all the information generated within a company must be kept secret.
What is confidential is adjudicated by the organisation on the circumstances of each individual case, based on the necessity of it not being disclosed.
Confidential information may refer to personal information (for example journals, pictures), professional information (for example information supplied in the course of professional duties) and information in the context of business, commerce or trade (for example trade secrets).
With knowledge of information security we are confident that our data is protected and also assured of the safety of our data and ensure that the value of our organizations maintained.