As the ministry that is tasked with enhancing societal well-being in Sarawak, the Ministry of Welfare, Community Wellbeing, Women, Family and Childhood  Development Sarawak (KWKPK) has been implementing various measures catering to those in need.
"The Ministry is leveraging on effective cross-sector and cross-agency collaboration and partnership to provide inclusive social benefits for communities from all walks of life in Sarawak," said its minister YB Dato Sri Hajah Fatimah Abdullah during her winding up speech at the 18th State Legislative Assembly sitting in November 2019.
Among the initiatives she highlighted in her speech were:
Welfare and Empowerment of Targeted Group
As recorded up to September 2019, the provision of welfare assistance saw the ministry spending RM150.3 million for 56,693 recipients.
However, to reduce reliance on welfare assistance and empower the needy to improve their livelihood, the ministry through Sarawak Social Welfare Department (JKMS) has been encouraging children of welfare recipients that are still productive to participate in entrepreneurial and training programmes.
The Welfare Micro-Entrepreneur Development Programme, for instance, has guided and assisted 4,480 participants to become micro-entrepreneurs from 2017 to September 2019, with 394 participants successfully earning an income of above RM1, 000 a month and thereby removed from JKMS's list of welfare recipients.
Additionally, as a result of efforts to intensify marketing of products made by micro-entrepreneurs that are still under the programme (1,377 participants) within and outside Sarawak, total sales volume has reached RM7.18 million.
Another programme called Skills and Career Training saw 28 children of welfare recipients complete training on skills needed for oil and gas construction in Miri.
All of whom have gone on to work in the oil and gas industry in Bintulu, Malacca and Johor with a starting pay of around RM1, 800 a month.
Furthermore, 38 trainees completed training in Huawei applications and hardware at CENTEXS Kuching in December 2019, with prospects of joining the telecommunications industry afterwards.
Disaster Recovery Assistance
Aside from welfare assistance, KWKPK provides disaster recovery assistance to disaster victims. As of September 2019, the ministry had spent around RM13.4 million for 2,661 victims.
To strengthen disaster relief management in the future, a large Depot in Muara Tuang, Samarahan has been operational since November 2019, and it has the capacity to meet the various needs of 30,000 disaster victims.

Enhancement of Family Institutions
In 2019, Sarawak Women and Family Department expanded its implementation of signature programmes aimed at promoting the importance of harmonious family unit in Kuching, Samarahan, Serian, Sri Aman, Dalat, Daro, Bintulu and Miri.
These programmes saw the participation of 2,383 people consisting of couples, parents, teachers, parent-teacher associations, non-governmental organisations and community leaders.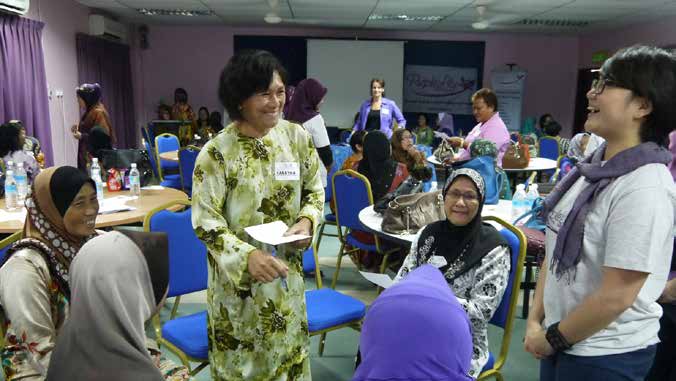 To boost skills in managing family finances, the department established the Family Du-It programme together with non-governmental organisation Purple Lily Kuching in August 2019.
The programme intends to encourage women to make sensible financial plans for themselves and their families. As of October 2019, two sessions involving a total of 49 participants were organised in Sibu and Bintulu.
First featured in RAKAN Sarawak January – March 2020 printed issue