A key enabler that will support Sarawak's aspiration towards becoming a developed State under the Post-COVID-19 Development Strategy (PCDS) 2030 is digital transformation.
This refers to the adoption and utilisation of digital technology to change the way services are delivered and businesses are conducted, as well as to boost efficiency and productivity in the State's economic sectors.
Efforts under this enabler will include digitalising the private sector economy through technologies such as big data, Internet of Things (IoT) and blockchain, and enhancing the digitalisation of government service delivery and infrastructure to drive ease of doing business.
Simultaneously, a digital economy ecosystem will be established in order to attract new industries in the State, concentrating on world-class data centres, digital content creation, and digital innovation and entrepreneurship that will benefit digital-based start-ups.
Sarawak's digital transformation under PCDS 2030 goes hand-in-hand with the Sarawak Digital Economy Strategy 2018-2022, which outlines 47 strategic actions under eight economic sectors and seven enablers for Sarawak to leapfrog into the digital economy.
For most parts, the digital economy involves not only the use of digital technology to achieve service efficiency and effectiveness, but also the prioritisation of personal information and privacy protection; the development of diverse talents who can drive socio-economic progress; and the empowerment of the people to embrace digital technology to lead better lives.
Through the digital economy, the Sarawak Government believes that Sarawak will be able to accelerate its socio-economic growth as it opens up its local economy and strengthens its digital connection to the world.
This will subsequently reduce the development divide between urban and rural areas, and create more job opportunities for youths.
In this regard, digitalisation under both the Sarawak Digital Economy Strategy 2018-2022 and PCDS 2030 continues to play a critical role in modernising Sarawak in a post COVID-19 world, which can be seen across the six economic sectors and seven key enablers anchoring PCDS 2030.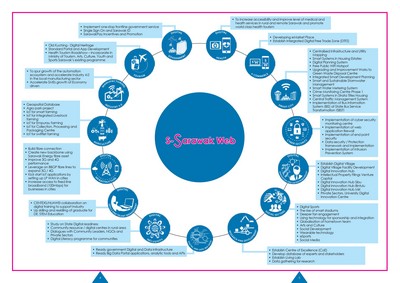 In fact, one of the strategic plan's thrusts that is interrelated with digital transformation is the acceleration of digital adoption and data utilisation to generate outcome.
"This will include establishing a state-wide network coverage of telecommunication infrastructure and services that will enable the adoption of digital technology in agriculture for precision farming, industry 4.0, e-learning and telemedicine to support our digital economy initiatives towards high income and developed State by 2030," elaborated Chief Minister YAB Datuk Patinggi (Dr) Abang Haji Abdul Rahman Zohari bin Tun Datuk Abang Haji Openg in his speech during the launch of the strategic plan.
Digital transformation and adoption will also be crucial in Sarawak's efforts to progress sustainably and protect its environment in this decade and beyond.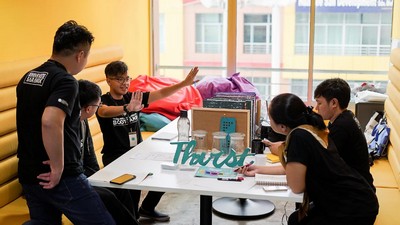 A major impact Sarawak expects from the implementation of PCDS 2030 is the development of "a comprehensive and holistic" Sarawak Sustainable Environment Blueprint, encompassing environmental sustainability matters such as climate action, water and land use, green cities and mobility, sustainable energy and circular economy.
"The Blueprint, which will map out our strategies to build a sustainable, resource-efficient and climate-resilient State, is to be enforced and implemented by the enforcement agencies through intensified data collection and digitalisation," explained the Chief Minister.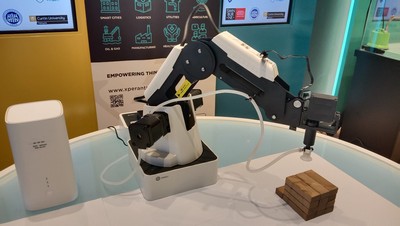 Enabler: Digital Transformation
Key Outcomes:
100 percent end-to-end digital government services
99.9 percent households with access to Internet connectivity
Increase Internet speed from 3-10 to 20-100 Mbps
100 percent of the population with access to accredited science, technology, engineering and mathematics (STEM) training and education online
Strategies
Empower Sarawak's economic sectors through digital transformation across sectors
Create a conducive enabling environment for digital transformation through digital infrastructure and talent development
Catalytic Initiatives
| | |
| --- | --- |
| INITIATIVE | DETAILS |
| Digitalisation of the private sector economy | Big data, IoT and blockchain capabilityE-Commerce platformCyber security capacitySpatial, geographical information system and building information modelling platformPrivate sector digital economy |
| Digitalisation to drive ease of doing business | Digital government servicesOpen services platformSmart city infrastructurePolicy framework |
| Growing the digital and information and communications technology (ICT) industry | Data centresDigital and innovation ecosystemDigital content creation |
| Upgrading digital connectivity infrastructure | High speed connectivityRural connectivity |
| Developing digital talent | Digital AcademyDigital ICT centres upskilling programmes |
Source: Post COVID-19 Development Strategy 2030 publication