The Sarawak Good Regulatory Practice Forum 2021 was officially launched today (11 November 2021).
With the forum titled 'GRP Catalyst for the Sarawak State Civil Service Transformation', the forum is beneficial for the Sarawak Civil Service to be more vigorous in creating a business-friendly environment such as;
Creating quality regulation by reducing the regulatory burden
Establishing a responsive and agile rules
This was said by the Sarawak State Secretary, YB Datuk Amar Jaul Samion in his speech during the virtual event.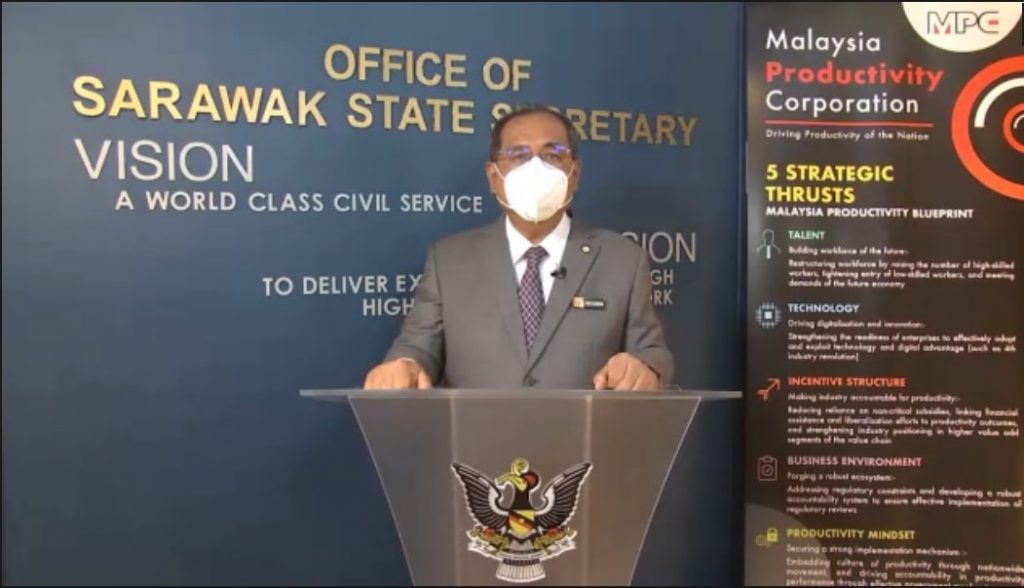 "Therefore, I would like to call all PANS (State Civil Service) agencies to intensify their efforts by reviewing existing laws, policies and regulations through GRP method as well as applying into the comprehensive PCDS 2030 'actionable and implementation plans' to identify and solve the current problem faced by the people and industry," said Datuk Amar Jaul.
The implementation of PCDS2030 will be based on six main Economic Sectors; Manufacturing, Commercial Agriculture, Tourism, Forestry, Mining and Social Services.
The Economic Sector are supported by seven enablers; Digital Transformation, Innovation, Basic Infrastructure, Utility, Transportation, Renewable Energy and Education and Human Capital.
Organised by the Malaysian Productivity Corporation (MPC), the objective of the forum is to raise awareness of the importance GRP to boost the State productivity as well as the collaboration between the State Government and Federal agencies.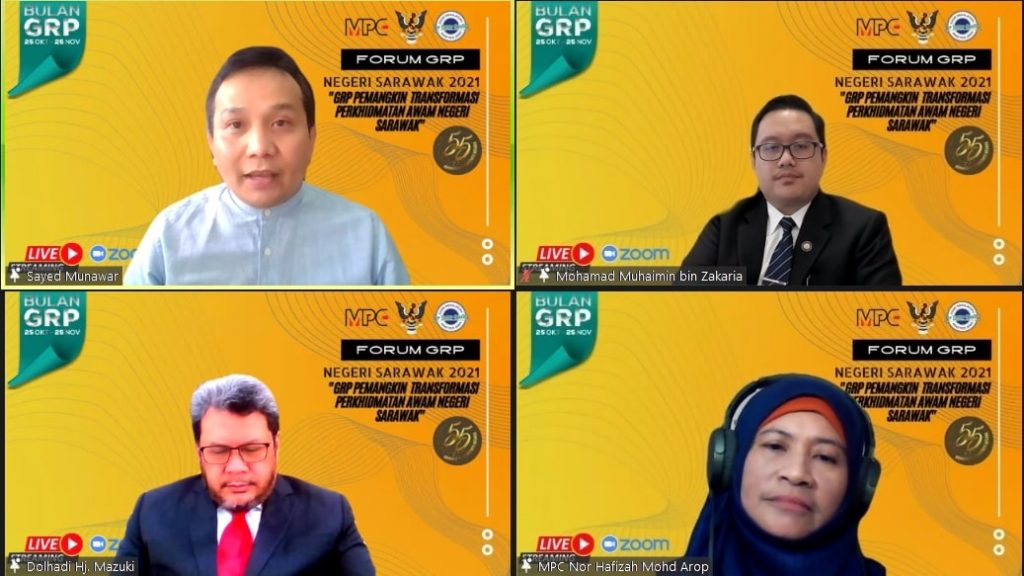 On 30 July 2021, the National Policy on Good Regulatory Practice (NPGRP) was launched by the Chief Secretary of the Government, YBhg. Tan Sri Dato 'Seri Mohd Zuki bin Ali.
This policy aims to drive increased productivity, economy and competitiveness country, as well as applying the GRP approach among regulators.
The NPGRP emphasizes the importance of making revisions on existing rules for every 5 years so that it is in line with the current technological developments, save costs compliance and encourage innovation.
Also present during the virtual forum was the Director General of MPC, YBhg. Dato' Abdul Latif Haji Abu Seman.