The promotion and awareness of arts in Sarawak are not restricted to traditional forms that embody the rich culture and heritage of its people.
Putting artistic painting in the spotlight, for instance, provides the general public an idea of how Sarawak's identity can be depicted through the use of 'modern' art media, i.e. the various types of paints such as oil, acrylic and watercolour.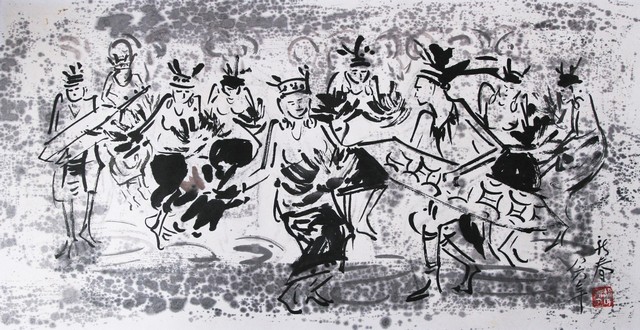 Of greater importance – and like most art forms – it gives people the opportunity to understand and appreciate the value of the arts, particularly the history, perspectives and interpretations of each work that can hopefully spark conversations.
A good avenue to learn about Sarawak's paintings is at Sarawakiana Portal or Sarawakiana Arts Collection Online, a digital platform by Sarawak State Library – an organisation that has been supporting the State's arts and crafts for the past years – to discover the arts through their visual arts collection.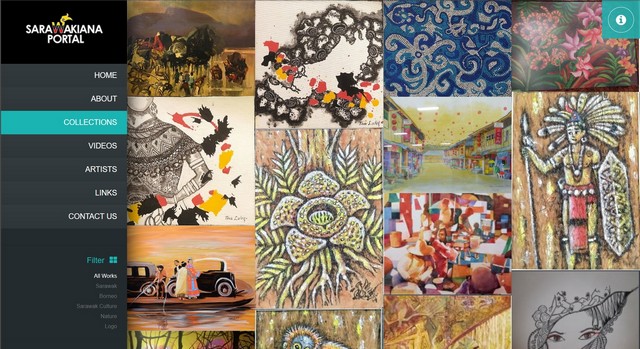 Featuring artworks by Sarawakian artists such as the late Raphael Scott Ahbeng, the late Foo Syn Choon, Magdalene Tai, Narong Daun, Nia Latif and Hoan Kee Huang, the collection is a valuable resource for researchers, as well as art aficionados and enthusiasts.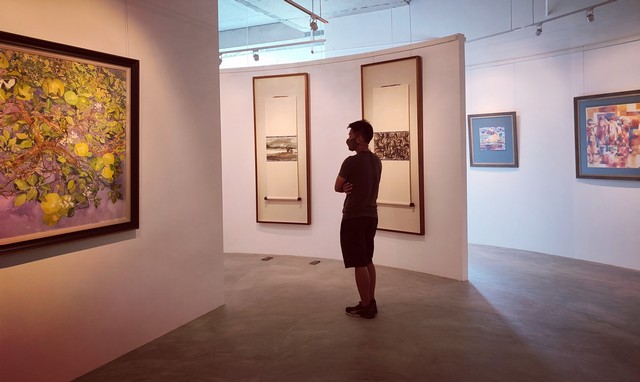 Mr Hoan himself has opened an art gallery at La Promenade Mall in Kota Samarahan as part of his efforts to preserve and uphold Sarawak's modern arts including artistic painting through its history and works of veteran and contemporary artists.
"Many local folks have very little knowledge about artists of the fine arts in Sarawak. I hope that through this gallery, people would know more about them – those in the past and the present.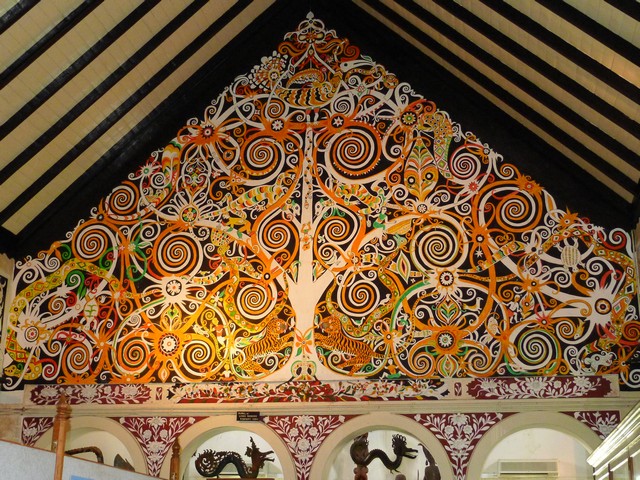 "I hope the spirit of the senior and veteran artists could be inherited by the generations to come, and this gallery could be a place for those interested in the arts, and also in learn more about it.
"(This is) not only passing down the veteran artists' determination and passion, but also encouraging those from the younger generation to chase their dreams," said Mr Hoan as quoted by thesundaypost.
Advancing 'Modern' Artistic Painting in Post-War Sarawak
Artistic painting in its modern form in Sarawak experienced a more prevalent development following the Second World War (WW2) during the British Colonial era (1946-1963), when more and more people perceived it as an expression of art.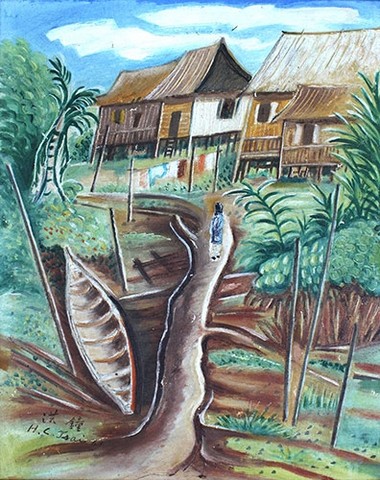 In one of her several researches on this subject, Dr. Rahah Haji Hasan from Universiti Malaysia Sarawak (UNIMAS) notes that paintings prior to this period were associated with, among others, wall paintings by the Kenyahs depicting its mythological saga, as well as watercolour paintings by Chinese immigrants that had been part of their home country's civilisation.
"The art of painting become a particular interest in Sarawak due to colonialism and (Westernisation) that started very much after the Second World War.
"Western art such as watercolour and oil paints added a new breadth to the existing variety of local art and craft that popularised Sarawak as a land of exotic culture and antiquities," writes Dr. Rahah.
She pointed out two primary factors driving the exposure and promotion of artistic painting in terms of subjects, styles and techniques to local artists in Sarawak during colonial times.
The first was the advancement of an education system that included Western as well as traditional arts, which was said to be a measure by the colonial government to promote the preservation, boost the production, and ensure the longevity of local arts and crafts.
This was due to the lack of interest among the locals as they found better opportunities to earn a living through the booming rubber and pepper plantations in the late 1940s and early 1950s in order to recover from their losses during WW2.
The Teachers' Training College in Batu Lintang that was established in 1948 played an instrumental role in this aspect, not only in educating students regarding the arts and ways of teaching it in school, but also in contributing in the development of the arts through numerous art activities organised by governments and other organisations, particular in Kuching.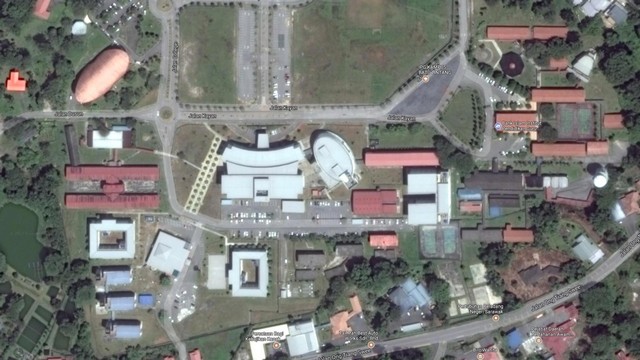 The other factor was the artistic influence and affiliation from Western art enthusiasts or formally educated artists from Malaya, Singapore and China who were interested in creating paintings based on Sarawak's unique landscape, culture, heritage and ethnicity.
This followed social and cultural shifts brought about by Westerners who were serving the colonial government; some of whom strove to create awareness about Western arts and culture to the local community through the aforementioned education, as well as exhibitions and social organisations that encouraged local participation.
One such association was the Kuching Art Club, which was established in 1949 by secretary to the Governor of Sarawak Lucy Morrison and fellow artists who were living in Kuching at that time. The club has been active since and is now known as Sarawak Fine Arts Society.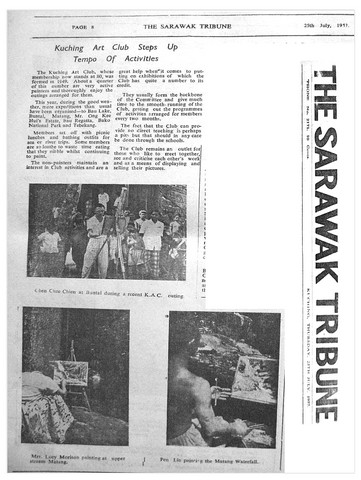 "Education system assisted by its unique political connexion and structure actually provide significant platforms which inculcate modern art with its own distinctive definition, created in moderation of their understanding of modern art, an avoidable progression required by the fast developing modern society effected by global change," summarises Dr. Ramah.