To further improve Rural Air Services (RAS) in East Malaysia provided by regional airline MASwings, the Malaysian Government through the Malaysian Aviation Commission (MAVCOM) will conduct a rationalisation on the air transportation service.
This will involve a review on RAS objectives; financial implications involved; routes and frequency of RAS flights; fares charged; aircraft used; and subsidy distribution mechanisms to users of the services from time to time.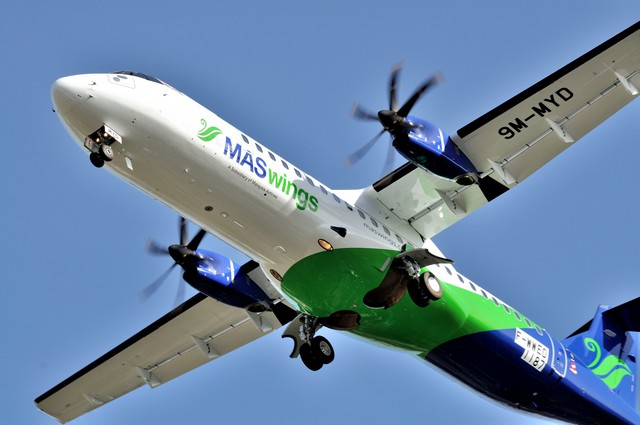 "This is one of the Government's efforts to ensure that these facilities can be enjoyed by the people in rural areas at their best," said Prime Minister YAB Dato' Sri Ismail Sabri bin Yaakob during the official launch of the New Mukah Airport on 4 December 2021.
MASwings began providing RAS in Sarawak and Sabah in 2008 following the RAS Agreement that was signed on 3 July 2008.
In 2019, the Public Service Obligation for Rural Air Services Agreement was signed between the Malaysian Government and MASwings for the latter to continues its services until 2024.
Under the agreement, the airline provides air services for 40 routes in East Malaysia, including four that link Mukah to major cities or towns in Sarawak.
They are the Kuching-Mukah route with a frequency of 28 flights a week; Miri-Mukah (seven flights weekly); Sibu-Mukah (three flights weekly) and Bintulu-Mukah (two flights weekly).
On the New Mukah Airport, the Prime Minister congratulated the Ministry of Transport Malaysia, the Sarawak Government and all agencies involved for their success in building "an iconic landmark" in Mukah Division, in spite of Malaysia's ongoing battle against COVID-19.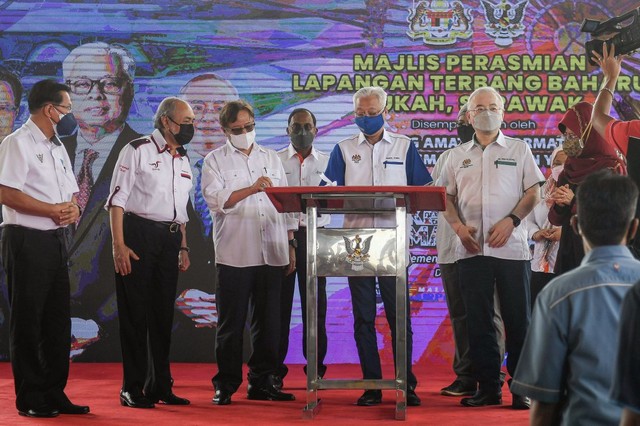 Located about seven kilometres from Mukah town centre, the airport started its operation on 17 June 2021 – nearly four years after its construction commenced – to replace the small Mukah short take-off and landing airport (STOLport).
With various facilities such as a new terminal building, and a runway spanning 1,500m that can be utilised by an ATR aircraft, it is set to strengthen Mukah Division's position as a major contributor to Sarawak's economic development.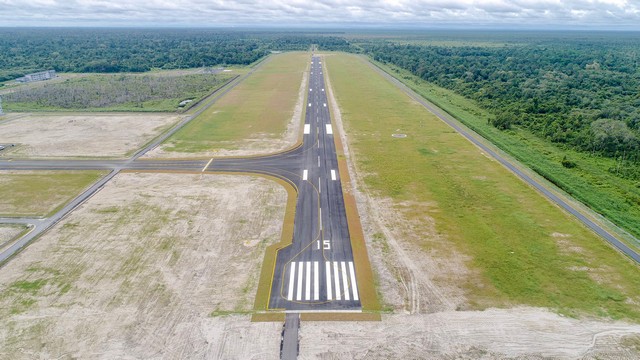 "The New Mukah Airport will definitely boost economic opportunities that can give multiple and linked impact to the people in Mukah and Malaysia in general.
"In addition, the airport will provide support for activities in (the Sarawak Corridor of Renewable Energy) which is expected to show a more effective and efficient economic network in the future," said the Prime Minister.