For district offices in Sarawak, community leaders and village heads (KMKK) are deemed important strategic partners in the delivery of government policies to local communities within their administration.
However, for Dalat District Office, managing and collaborating with these leaders has not been without their problems.
Specifically, there have been difficulties in obtaining the latest profiles on villages or longhouses; a lack of uniformity in terms of reporting community-level activities; and a lack of systematic evaluation to assess KMKK's annual performance and achievements.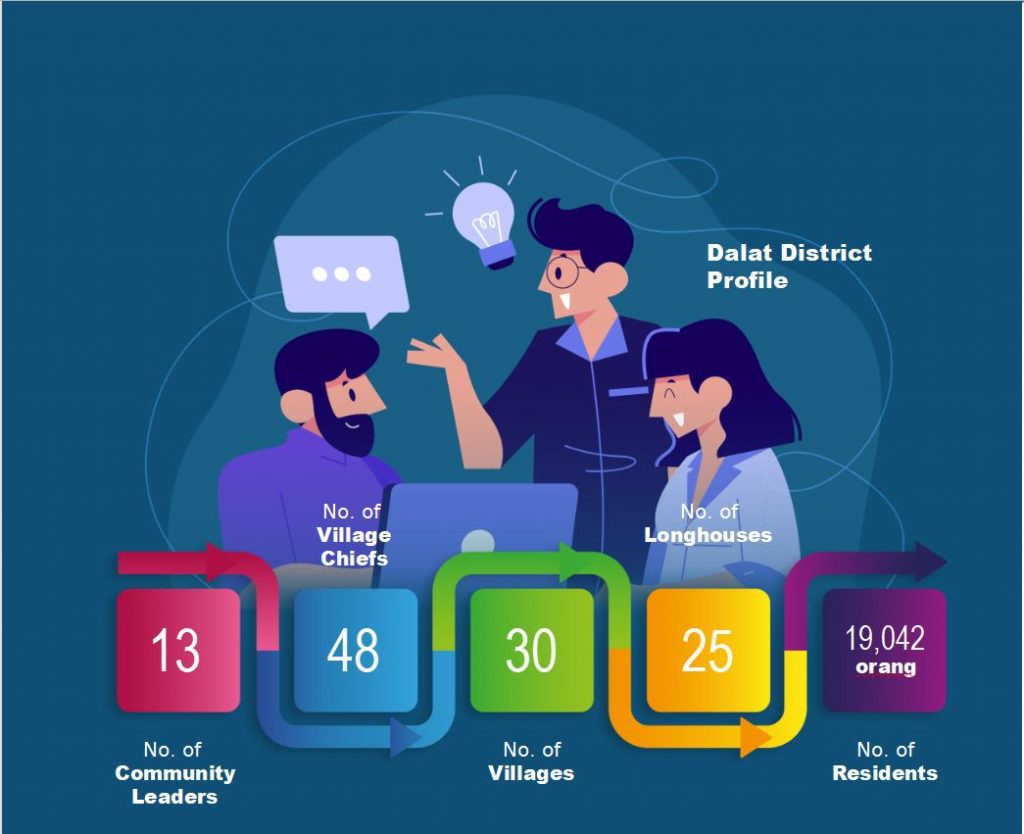 These problems are summarised as "Absence of Methods for Measuring the Performance and Leadership of KMKK" ("Ketiadaan Kaedah Mengukur Prestasi dan Kepimpinan KMKK"), which becomes the project title of the district office's innovative creative circle (KIK) group The Administrator.
By employing various concepts and approaches to their work process – from idea generation to real-world application – the group has produced the Performance Measurement Methods for KMKK Management and Leadership ("Kaedah Pengukuran Prestasi Bagi Pengurusan dan Kepimpinan KMKK").
The innovation is designed to evaluate the performance of KMKK management in strengthening service delivery to local communities and stakeholders.
Through it, The Administrator is able to set performance measurement indices, create a report book with a uniform format, and establish methods that serve as the foundation for a more robust management evaluation of KMKK administration.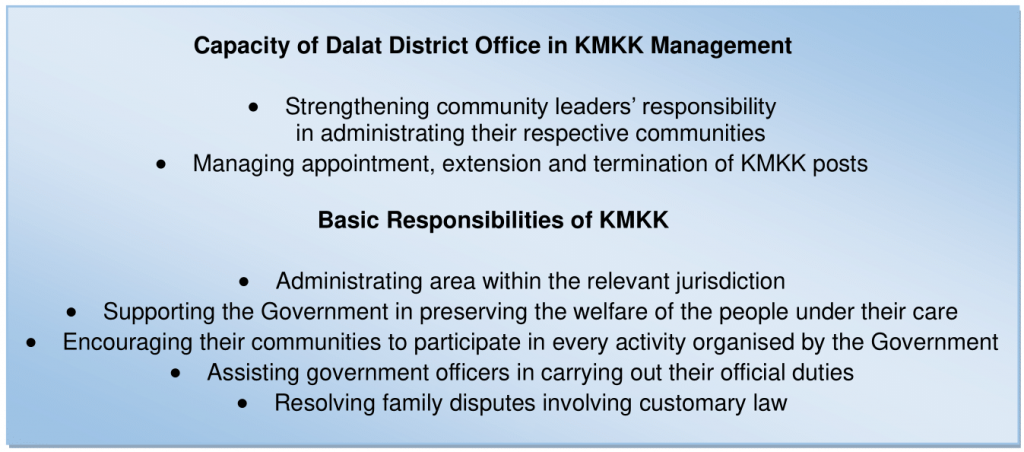 The Process in Solving the Problem
The innovation project The Administrator has opted to pursue comes after taking account of a set of criteria in generating their idea.
Said innovation should be highly impactful; improve a department's service delivery; and is in line with the role of resident & district offices (R&DO) as district administrators, as well as initiatives to realise the Sarawak Government's agenda, particularly the Sarawak Digital Economy Strategy 2018-2022.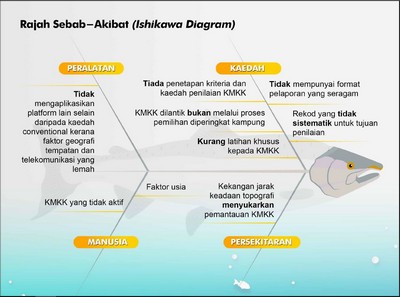 The KIK group also considers Dalat District Office's capacity in KMKK management and the KMKK's basic responsibilities in administrating their respective communities.
After identifying the problem, The Administrator proceeds to pinpoint five contributing factors through methodologies such as brainstorming, design thinking and SMART analysis.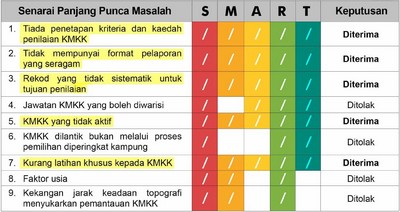 These factors can be summed up as absence of criteria and methods in evaluating KMKK; absence of uniformed reporting methods; absence of reporting record in supporting KMKK evaluation process; less active KMKK in terms of performance; and lack of training for KMKK.
*Information for this article was provided by Mukah Resident Office.
RAKAN Sarawak would like to express its appreciation to the office for their assistance.