Winners of MYSED ICC 2022 are as follows;
| | | | | |
| --- | --- | --- | --- | --- |
| | Team and team members | Title of project | Name of project | Section |
| Winner | Mysed Pro Max: 1. Mohd Rezza Bin Ali (Team leader) 2. Melanie Stephanie Woon 3. Cornelius Gilbert Yaman 4. Mohamad Adib Zulhusini Bin Alet 5. Josephine Farrah Anak Salleh 6. Diana Anak Sandin 7. Shahrul Azizi Bin Japar 8. Siti Norain Kadir | Difficulty in finding volunteers for volunteering programs In Sarawak | VolYouthCare Volunteers Connection of Sarawak Application | Ibu Pejabat, Kementerian Belia, Sukan dan Pembangunan Usahawan Sarawak |
| Second place | Energy (KCY): 1. Mustapa Bin Salim (Team leader) 2. Simpang Anak Kuda 3. Halina Binti Junaidi 4. Nur Azira Abdullah 5. John Lat Anak Guyu 6. Seniah Binti Haji Udin 7. Pusfa Sari Binti Josli 8. Colren Anak Collin | Difficulty Promoting Extreme Sports Facilities "Wall Climbing" During the Program | DIY Portable Wall Climbing | Kem Belia Kemuyang Sibu, Kementerian Belia, Sukan dan Pembangunan Usahawan Sarawak |
| Third place | Cili Padi: 1. Kamarul Ariffin Bin Mohd Affendi (Team leader) 2. Nur Alisha Christy Nuyan Binti Badi 3. Felix Kasin Anak Dana 4. Mohamad Faidrus Nawawi 5. Richard Anak Ngelah 6. Abdul Rani Bin Ili 7. Syahruldin Bin Anuar 8. Lucia Luly Anak Ngipa | Grass Watering System for Football Field | POFIS Portable Field Sprinkler | Pejabat Bahagian Sibu, Kementerian Belia, Sukan dan Pembangunan Usahawan Sarawak |
Winner – Mysed Pro Max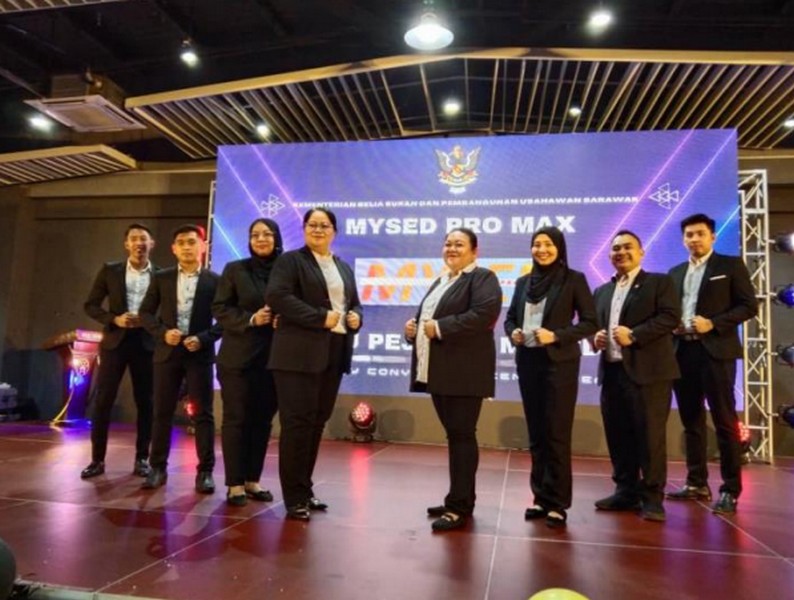 Mysed Pro Max was announced as the inaugural winner of MYSED Innovative and Creative Circle (ICC) 2022 that was held in August this year.
Volunteerism is one of the five domains in Global Youth Index.
Nowadays, many are very interested in participating in the volunteering programmes and agencies are also in need of volunteers to make community projects a success.
However, there is no platform or "one stop center" for volunteers are looking for programs and agencies to promote their community programs.
The team who came out with their invention called VolYouthCare, is a apps that allows volunteers to register themselves under MYSED and promote their associations and activities.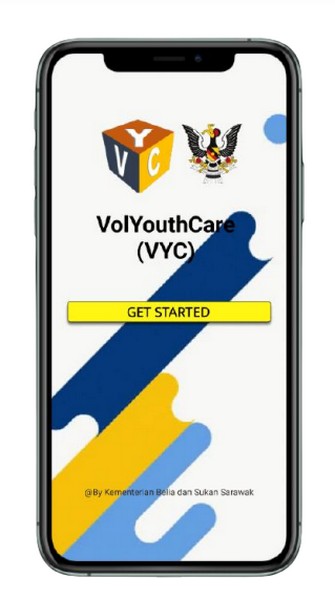 This application is developed using the figma system and android studio. The application has 4 components namely Volunteer, Events, NGO Profile and Journey.
Volunteer button – displays programs that made by government agencies and NGOs. Detailed information about the program as well found in this button.
Events button – Displays activities for volunteer management such as motivation courses.
NGO Profile button – displays a list of NGOs divided according to their respective Divisions and also list of activities to be carried out.
Journey button – displays the activities that have been done accompanied by participants including the number of hours and amount participating programs. Feedback on the awarding of certificates by the organizer is also available on this button.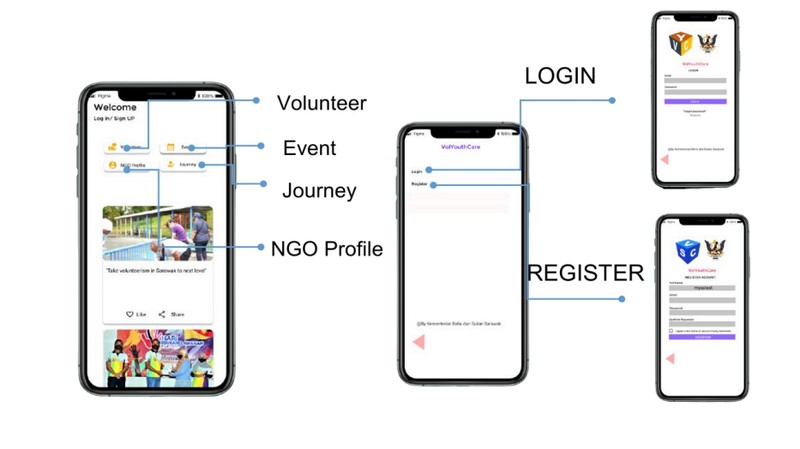 The apps will benefit 14.9 million youths in Malaysia and 1.2 million youths in Sarawak in volunteering.
Aside from that, the apps system is also said to be in par with developed countries such as Singapore with their SG Care system.
The apps have made Malaysia the second country in Southeast Asia to have a volunteering management system.
Thus, this contributes to Malaysia's ranking from 29th place to a better ranking in the future in World Giving Index.
On State level, it helps strengthen organizational leadership and human resource management as the apps helps shorten the period for looking for volunteers from 14 days to three days.
According to Mysed Pro Max, the apps has attracted 320 volunteers and increase the participation of non-member volunteers to 35 per cent.
Second place – Energy (KCY)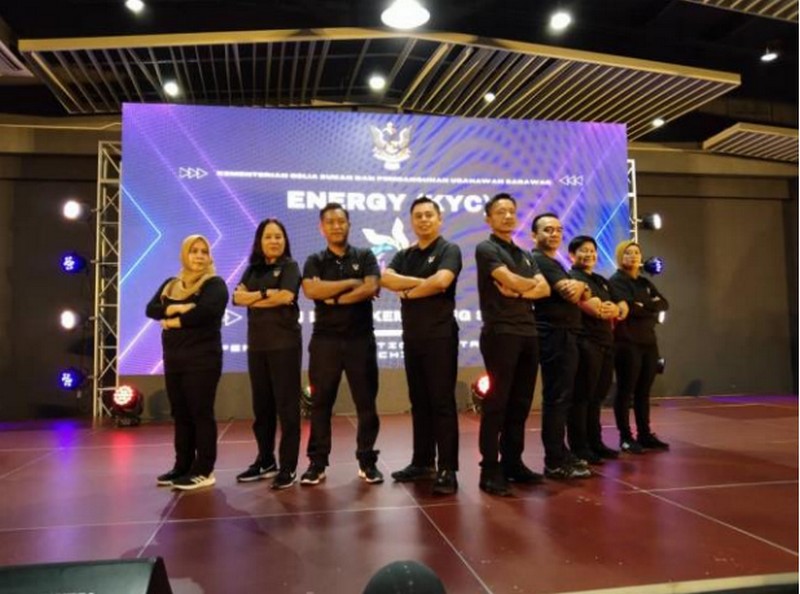 As an effort to promote wall climbing sports among the public, team Energy (KYC) has introduced their invention, the DIY Portable Wall Climbing.
According to team Energy (KYC), the design graffiti patterns on the surface wall climbing is still not available in Malaysia and the sport is not as well received by the public.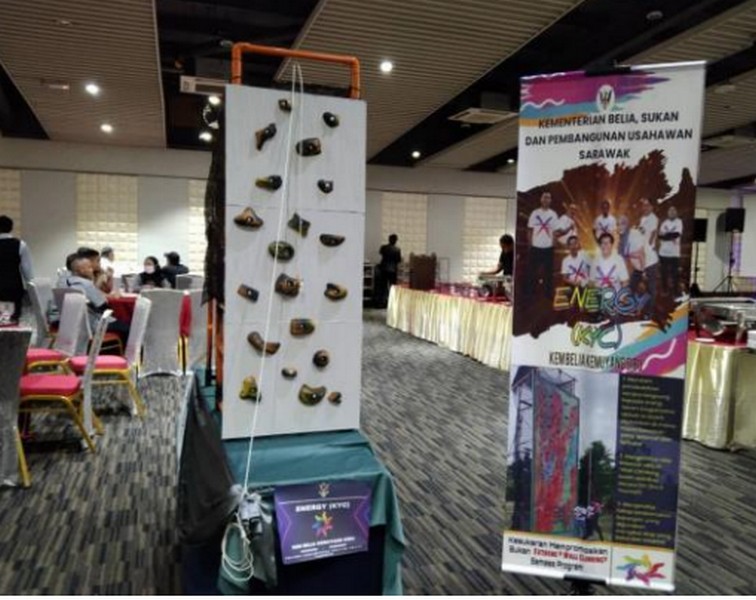 The DIY Portable Wall Climbing is built using ready-made materials such as scaffolding, plywood, bolts, nuts, grib stone and others with a low cost of only RM8,000.00 compared to the static climbing wall that can cost up to RM250,000.00.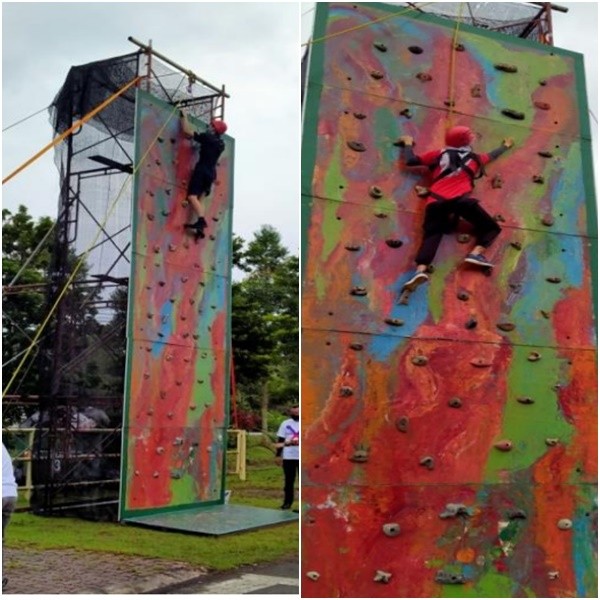 Due to its portable nature the DIY Portable Wall Climbing is easy to promote as it can be moved and set up anywhere that is safe and open.
According to team Energy (KYC), the project can help introduce and give exposure on extreme sports in addition of increasing the physical and mental fitness level of the youths in Sarawak.
Third place – Cili padi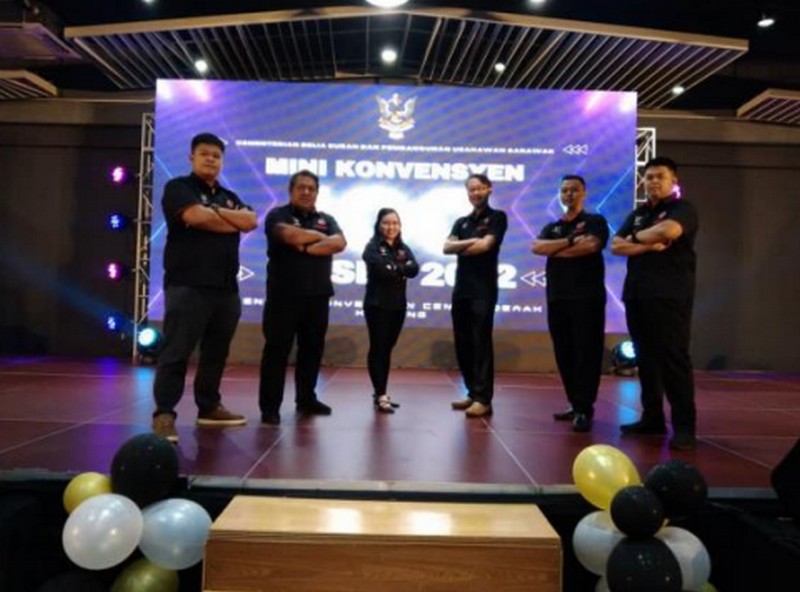 When team Cili Padi decided to come up with the invention, their office is facing the problem of having dry grass on the football field.
This is due to no suitable irrigation system, insufficient watering, seasonal drought and frequent use of the field which caused to field to be damaged as it requires constant maintenance and manpower.
The dry grass on the field is not suitable for football matches as it may cause injuries on players.
To overcome this problem, team Cili Padi invented POFIS to water the grass and ensure its hydration. Aside from that, POFIS can also be used to maintain the fertility of the landscape around the sports facility on a regular basis.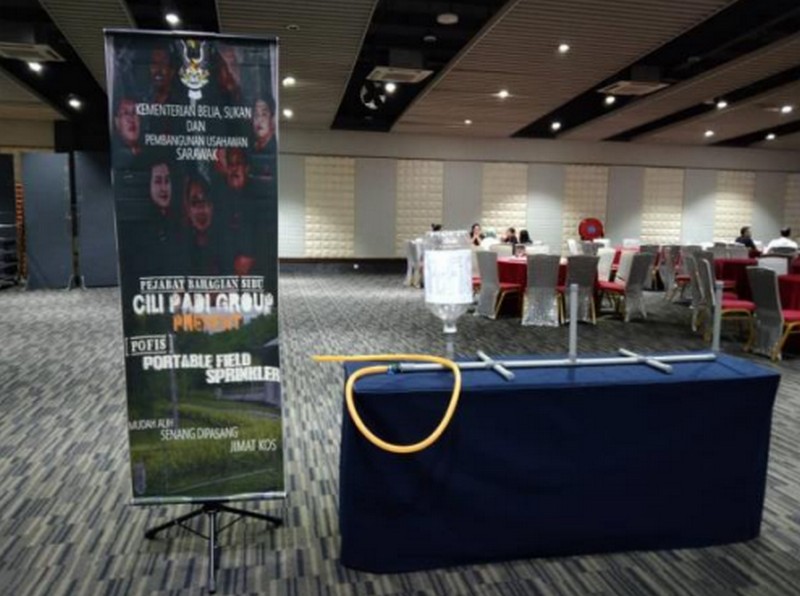 According to team Cili Padi, POFIS is portable environmentally friendly.
The innovation does not require high costs to make, easy to install, does not require huge workforce to handle and save installation time.