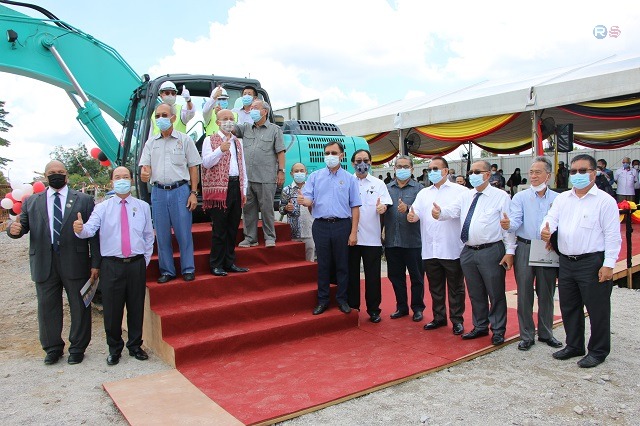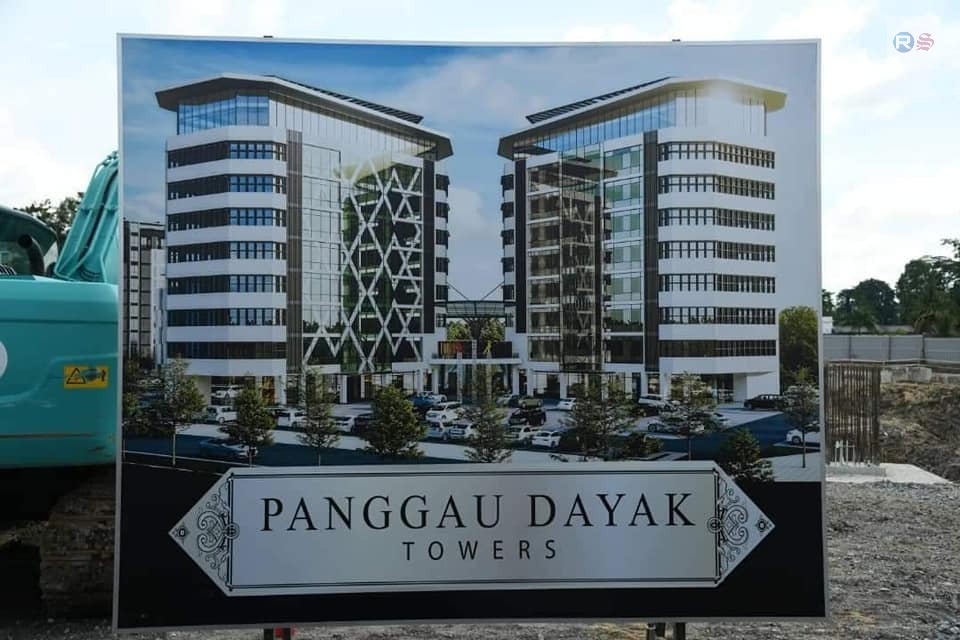 The development of office towers for Dayak Cultural Foundation (DCF) and Dayak Chamber of Commerce and Industry (DCCI) is a reflection of collective responsibility between each and every ethnic community towards developing Sarawak, thus representing the State's inclusive policy.
Chief Minister YAB Datuk Patinggi (Dr) Abang Haji Abdul Rahman Zohari Tun Datuk Abang Haji Openg stated this before launching the construction of the DCF and DCCI office towers and PD Residence in Kuching on 20 October 2020.
He added that the development and utilisation of these towers could also help prepare the Dayak community to play their part in driving progress in Sarawak without losing their identity while adapting to the changes resulting from the ongoing COVID-19 pandemic that had impacted the socio-economic landscape of the State and beyond.
"(By having) that platform among the Dayak community, I'm sure the Dayak will progress faster," he said.
Strategically located at Jalan Ong Tiang Swee, Kuching, the development of the DCF and DCCI headquarters and PD Residence comprises two proposed nine-storey office towers – one each for DCF and DCCI – which will eventually be called Panggau Dayak Towers, and 110 units of residential condominiums.
The DCF Tower will feature a cultural exhibition floor, state-of-the-art performing dance studio, and a conference and meeting floor. These facilities and the tower's ample space will enable DCF to organise cultural events and activities that preserve and promote Dayak cultural heritage.
The DCCI Tower will be equipped with a business centre, a dedicated floor similar to a co-working space, and spaces for training and mini conferences for use by DCCI or organisations that wish to organise events there.
Construction for both office towers is targeting a mid-2022 completion, whereas the residential condominiums are expected to be done by mid-2023.
These buildings, which are built on a 2.32-hectare plot of land, is being developed by Panggau Dayak Sdn Bhd, a company that is jointly held 50:50 by DCF and DCCI respectively.