One of the most frequently lodged complaints received by the Sarawak Rural Water Supply Department (JBALB) from members of the public is the disruption of water supply due to burst pipes incidents.
During a recent interview with Rakan Sarawak, the Director of JBALB, Chang Kuet Shian said that such incident is mainly due to the construction of the Pan Borneo Highway.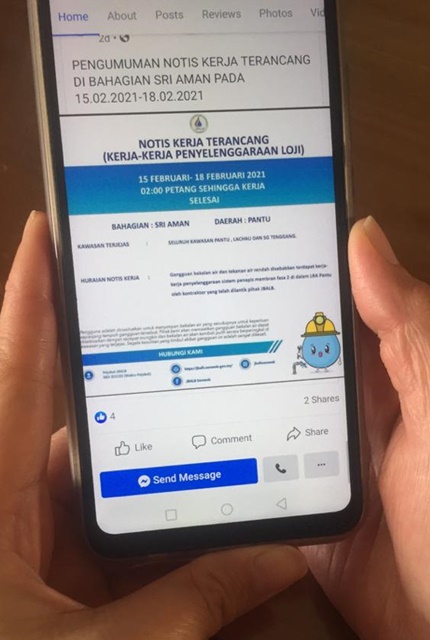 For JBALB, receiving complaints and feedbacks from the public is a priority as it has been their main objective to provide efficient water supply to every household in the State.
In doing so, JBALB has been engaged in several methods in managing complaints, receiving feedbacks as well as staying connected with the public.
In doing so, JBALB has been actively engaged with the public through their social media platforms which includes Facebook, Twitter and Instagram.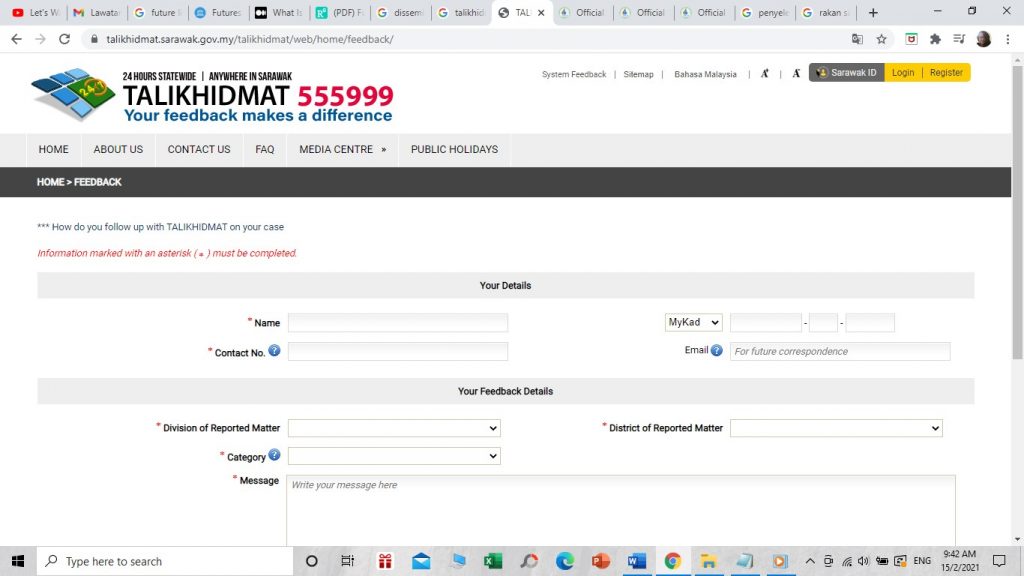 Due to their constant updates and active social media engagement on any current water issue throughout Sarawak, Assistant Director Corporate (Communication and Customer Service), Awang Fardillah bin Awang Hussin said that the number of complaints from the public has reduced.
He added that JBALB also engaged with local Facebook page with a huge number of followers such as Sarawak Edition to help them disseminate information to the public.
By doing so, Awang noted that social media is helping JBALB to disseminate real and authentic information quickly to the public.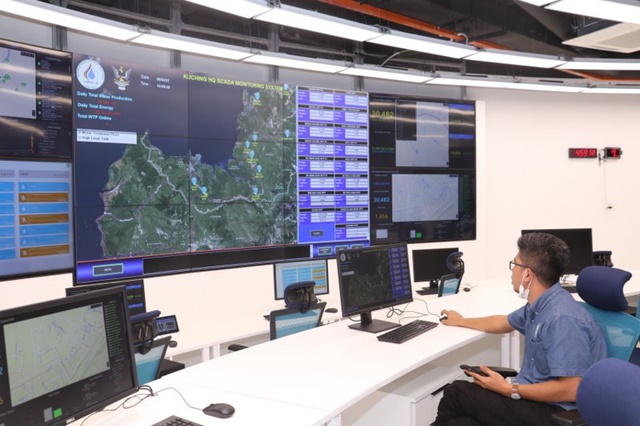 Aside from that, JBALB has also been operating their command centre since 2020.
The command centre allows JBALB to receive and gather real-time information as well as be updated with the status of the State's water supply system.
By doing so, this allow JBALB to address swiftly on any issues of the State water supply system to the public.
In addition, JBALB is also actively monitoring feedbacks from the public through their Talikhidmat Service.
As part of their recent effort in managing complains and feedbacks from the public more effective, Chang also revealed that JBALB has established its own call centre.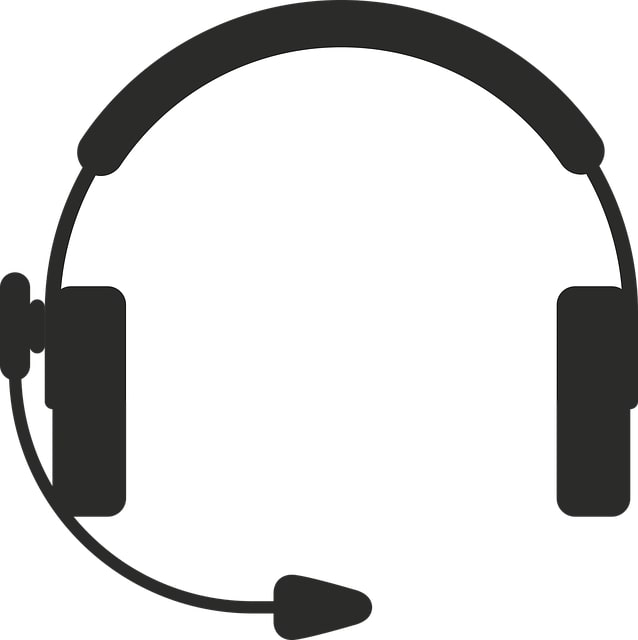 The main objective of the call centre is to receive direct complaints from members of the public regarding water issue in their areas.
Complementing the Talikhidmat Service, the call centre will be available 24 hours where the public will have more direct engagement with the officers from JBALB.
Chang explained that by putting officers who has been trained to talk and deal with upset customers regarding their water problem in the call centre, this will help them understand how JBALB is handling water issue in their respective areas.
The call centre will start its operation in March this year.
Click to rate this post!
[Total:

0

Average:

0

]