One of the most frequently lodged complaints received by the Sarawak Rural Water Supply Department (JBALB) from members of the public is the disruption of water supply due to burst pipes incidents.
During a recent interview with Rakan Sarawak, the Director of JBALB, Chang Kuet Shian said that such incident is mainly due to the construction of the Pan Borneo Highway.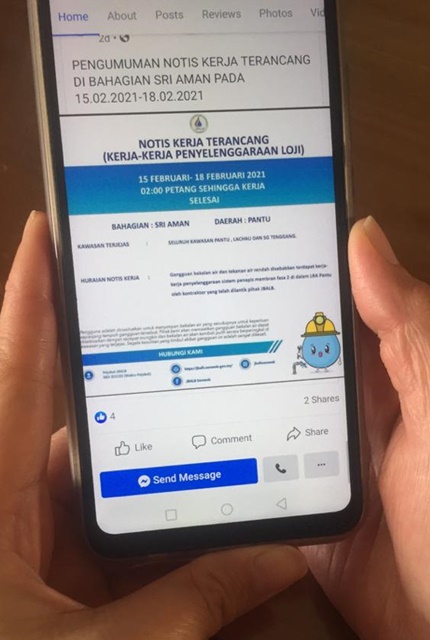 Login required to view this page. Please Login.