Since its establishment in 2018, Unit Integriti dan Ombudsman Sarawak (UNIONS) under Jabatan Premier Sarawak (JPS) has been undertaking various programmes and projects to cultivate integrity, promote good governance, and ensure effective and efficient ombudsman management in the civil service and the general public in Sarawak.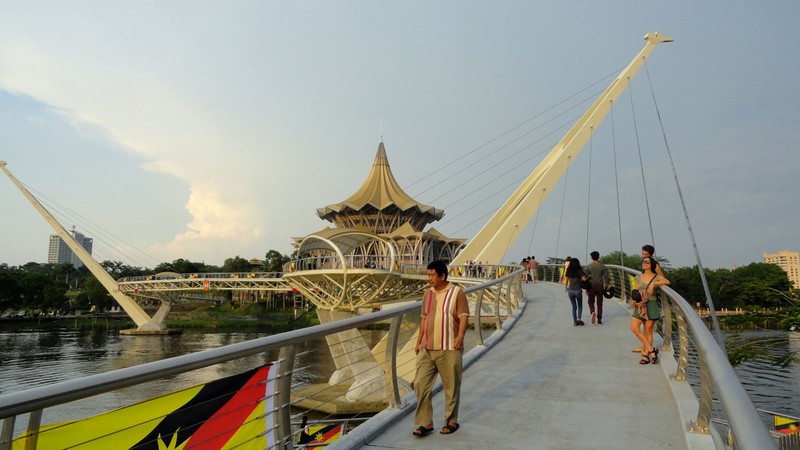 Among the most significant ones, according to its director Haji Adana bin Haji Jed, is the unit's initiative of organising Majlis Amanat Perdana Integriti (MAPI), an annual event designed as a platform for the State's top leadership, namely the Premier of Sarawak, to demonstrate and reinforce the Sarawak Government's commitment towards tackling issues concerning integrity in the State.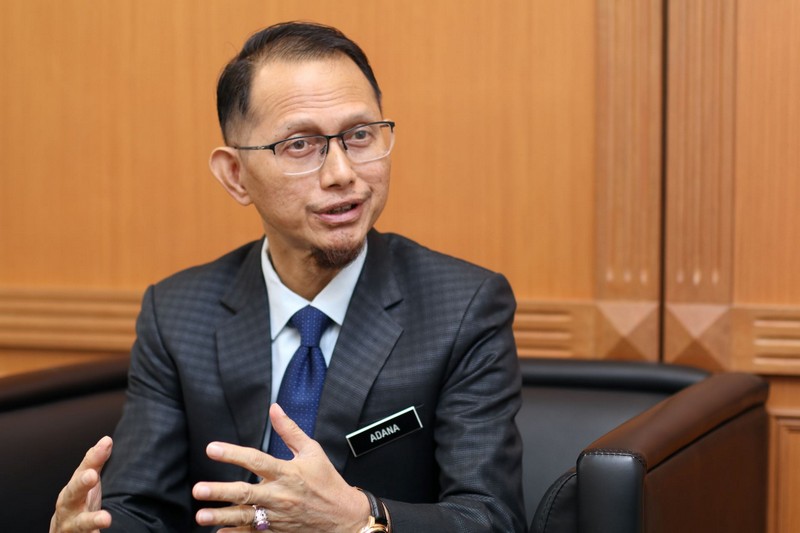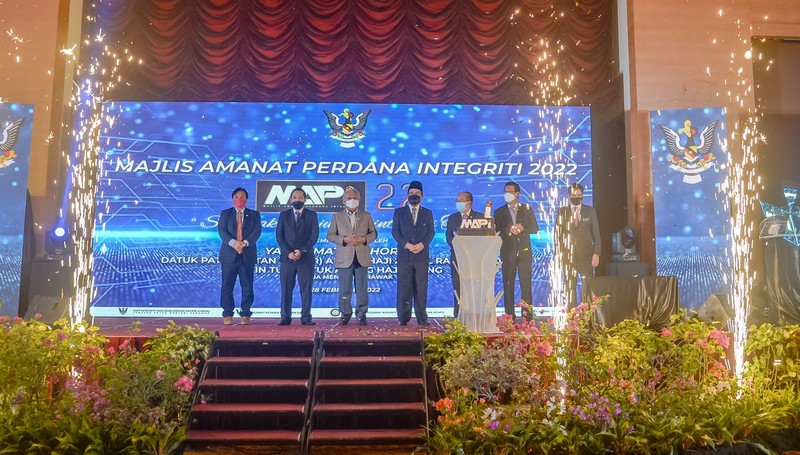 Furthermore, beginning 2022, UNIONS has been putting together a series of tours called Jelajah Integriti, described by Haji Adana as a "subset or small-scale version of MAPI".
The programme is essentially a channel of communication to grass-root leaders, where the unit travels across Sarawak to engage with the ketua masyarakat dan ketua kaum (KMKK), and encourage them to promote on the Government's behalf the importance of integrity in terms of leadership and contribution to local community development.
Within the Sarawak civil service (SCS), through its collaboration with Malaysia Anti-Corruption Academy (MACA), UNIONS has been conducting the Certified Integrity Officer (CeIO) course to equip integrity officers with the qualifications, knowledge and skills needed for their work.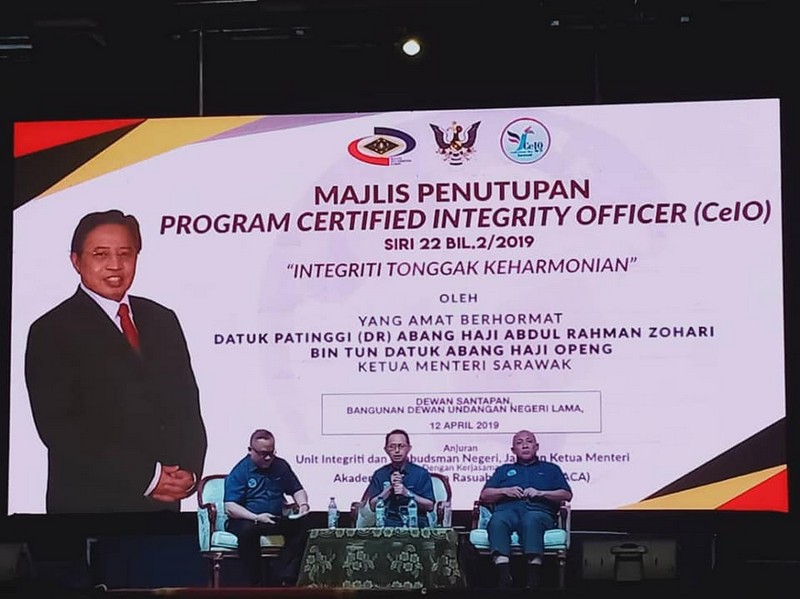 At the time of the interview in September 2022, there are over 160 CeIOs – an increase from just 10 back in 2019 – allowing the unit to distribute them to government ministries, agencies and departments, as well as divisional administrations, local authorities, statutory bodies and government-linked companies (GLC).
Overall, through its programmes and projects, UNIONS was able to reach out to nearly 43,000 participants between 2018 and 2020.
And in spite of lockdowns brought about by the COVID-19 pandemic, 2021 saw an outreach of nearly 42,000 people, in part due to the numerous online programmes the unit had organised.
How effective it has in creating awareness of integrity, however, is something that is not easy to quantify, notes Haji Adana.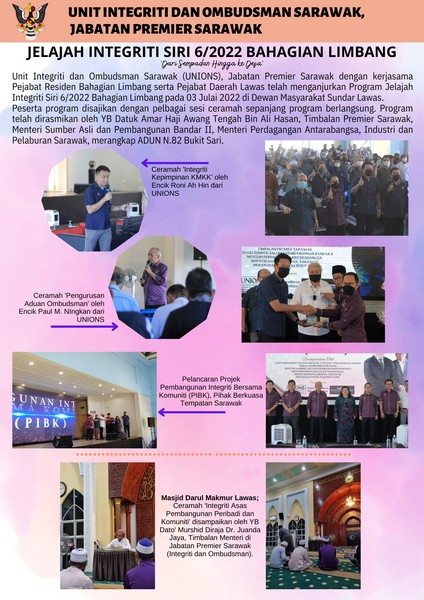 When asked about changes prior and following UNIONS's inception, he recalls a query during a Dewan Undangan Negeri (DUN) sitting on how the unit's achievements were being measured.
"Even from day one (of being in the unit) I was here thinking about my achievements in the first, second, third and fourth year that can give additional stamina to continue our struggle, our journey," he says.
To further illustrate this complexity or subjectivity of measuring the impact of their programmes and projects, while responses from participants of Jelajah Integriti had been positive so far, he found it to be "too good to be true" and that his team would need to determine "whether participants actually understand the message they were given."
"Having seen past experiences of those who have been in this sector, I find that there is no specific tool that can be used to measure our achievements – where we can say, 'Yes, this is our success'."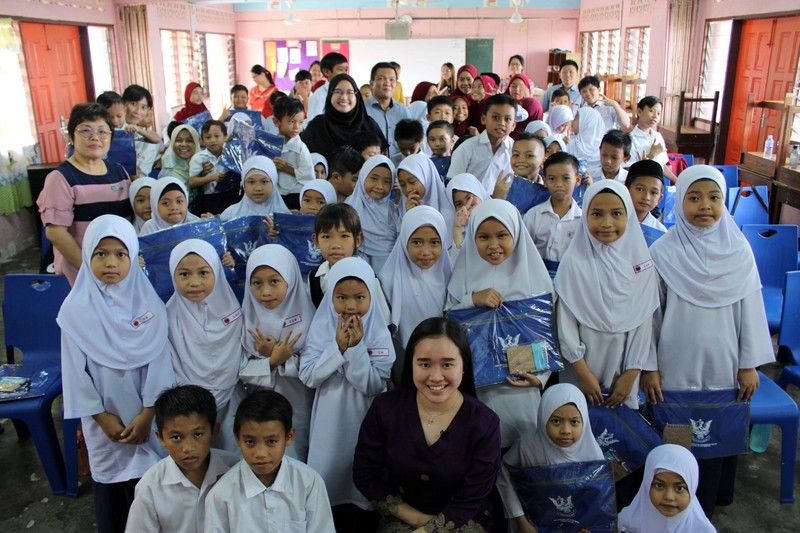 Instead, Haji Adana looks at UNIONS's impact as something more qualitative. Primarily, he observes that people are now more aware and less hesitant to discuss matters related to integrity, governance, and corruption, for integrity in general is crucial in every aspect of people's lives.
"Every component in this civil service, every component in the community, whether it is personal, related to the family, related to the community, related to the district and so on – everything needs to have an element of integrity.
"That's why we always hear developed countries tend to have high integrity. There may be exceptions, but research has found that nations that are developed are high in their integrity."
He adds the Premier of Sarawak's emphasis since the first edition of MAPI in 2019 for every entity in the public sector to prioritise physical progress without side-lining issues of integrity in order to achieve a balanced and integrated development.
"We want to re-engineer processes and procedures; we need to inject elements of integrity in them.
"If we want to carry out development projects, integrity must be there. And I am quite sure that the findings of some researchers that the interconnection between the level of integrity and the progress of a country are realistic – and we should follow that way," he explains.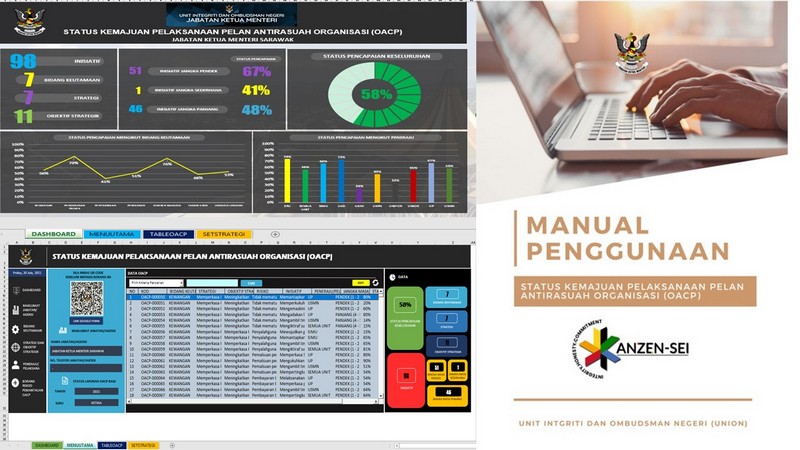 Strengthening capability and changing perceptions
While leading the charge to transform Sarawak into a state of high integrity by 2030, UNIONS is confronted with a number of challenges, whether within the organisation or the society at large.
Internally, its current capacity of only 30 staff is insufficient to cultivate integrity among the entire population of Sarawak.
To overcome this, Encik Adana elaborates that in addition to its frequent collaborations with various government agencies and local communities as well as the use of online technology and social media, the unit implements a system approved by the Government whereby every public sector entity, including statutory bodies and GLCs, is required to establish its own integrity unit headed by a CeIO.
The other challenge UNIONS faced concerned the competency of its staff, particularly on ombudsman.
It was a subject Haji Adana remembers that was almost unheard of in Malaysia – unless one has heard of Bank Negara Malaysia's Ombudsman for Financial Services – that the formation of UNIONS made Sarawak the first state in the country to have a government unit dedicated to it.
Since then, public universities such as Universiti Kebangsaan Malaysia (UKM), International Islamic University Malaysia (IIUM) and Universiti Sains Malaysia (USM) have established their own ombudsman units, while the Pahang State Government is emulating Sarawak's efforts by forming its own integrity and ombudsman unit.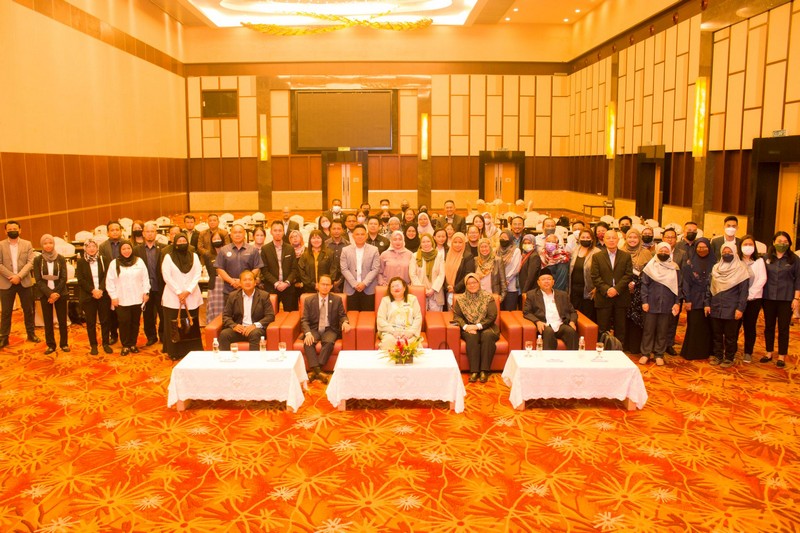 In fact, at the time of the interview, UNIONS has discussed a possible cooperation with USM to enhance its staff competency, with the latter providing access to the International Ombudsman Association so that the former is able to get its staff trained and recognised globally in the subject.
Perhaps the most pressing internal challenge Haji Adana believes is its own credibility on the subject matter.
For staff members working in UNIONS, they are being scrutinised more so than the rest of the units under JPS – or other government agencies in Sarawak, for that matter – in terms of their conduct as civil servants, because they are expected to demonstrate greater integrity above everyone else.
"It's not just knowledge on integrity, ombudsman and governance, but in terms of our own actions. Because society will see whether we practise what we preach or we don't at all."
Thus, one way for the director to maintain credibility in UNIONS on his part is to share his requirements to those in charge of the civil service recruitment, such as potential candidates having their career history screened to determine their qualification to join the unit.
"The second is those who are in the unit must understand and realise that the stamp we carry is 'integrity'. This is where we are. So, when we understand (our position in UNIONS), we will be mindful. Of course, we can't be perfect, but that's the awareness we want to raise here."
Beyond the organisation, Sarawak is viewed as a forerunner in integrity and ombudsman in the civil service in Malaysia, with 83 per cent of government ministries, agencies and departments having prepared and implemented their respective Organisational Anti-Corruption Plan (OACP) thus far.
Monitoring the implementation of over 5,700 initiatives outlined in these plans can be demanding, and so in 2021, UNIONS introduced Status Kemajuan Pelaksanaan OACP (SKP OACP), an online dashboard that allows owners of the anti-corruption plans to update their development or progress, as well as the unit to keep track of.
Should these initiatives be carried out effectively, Haji Adana expresses his confidence in their significant impact towards enhancing the way government entities deliver their services to the people.
Until then, the unit will remain committed in promoting integrity via OACP to the general public, albeit their apathetic or cynical attitude towards the State and Federal Governments' efforts to fight against corruption since the implementation of Pelan Integriti Nasional in 2004.
"That is our challenge to convince people that OACP is not an ordinary document, but a document that really wants to deal with the problem of corruption. A document that really wants to increase the level of integrity and empower governance."
From a more personal point of view, Haji Adana observes that integrity as having links to an individual or a community's definition of success. It is a thought he felt that everyone should reflect in their lives as they seek for their own happiness.
"I want to bring that perspective. It's just that we see in the media as if happiness is having a lot of money, we have expensive cars, we have expensive houses, when internally we are very stressful compared to other people or communities.
"That's why I believe that we need to look back at what the meaning of success truly is," he says.