Civil services refer to all exchanges between government and citizens, businesses and other users, whether directly or through an intermediary.
They also include every instance in which citizens, businesses and others meet the administration and some form of exchange of information or finance takes place.
The quality of service delivery intertwined with the ease of doing business and therefore each country's ability to meet the economic goals.
Improving service delivery has often been an integral part of wider moves to reform existing approaches to civil service management in general.
Improving delivery of services to the public is a core feature of many reform programmes in the civil service.
Today's civil service agencies have better tools, better basis, better evidence-based practice, and even, often, better access to funding. Despite this, improving civil service delivery has remained a significant challenge.
As civil service changing so rapidly, it's difficult to design and fulfil predictive service delivery and improve delivery method before pieces of the puzzle start to shift.
Also, focusing efforts on improving service delivery may need shifting critical assets away from in reality delivering the services agencies created to provide. It's no wonder civil service delivery initiatives seem so difficult to undertake.
Civil Service now confront a world of unprecedented disruption. Rising hope of efficiency in government, and, of course, rapid and constant high technology innovation continue to upend familiar patterns.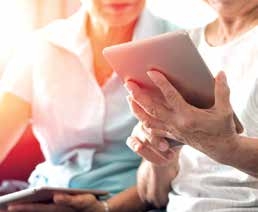 Citizens expect civil service to deliver timely and efficient through mix of channels and often prefer to be online, not in-line.
More pressure applied to deliver more with less as we move through fiscally constrained times, by settling sustainable civil service budget savings, while increasing productivity.
Civil service administrations should not only rely on their own expertise and insights in designing and delivering services.
Public should involve in expressing their needs and expectations.
Traditional relations with citizen-users were bureaucratic and hierarchical. The new relations are instead more pluralistic and user focal.
This demands an approach from public administrations to getting citizens and businesses involved, with the aim of gaining an insight into their views, expectations and commitment through active participation.
In meeting user needs and expectations, the challenge for governments is to balance. Balance on the need of administrative procedures and compliance costs to citizens, businesses, NGOs and public authorities.
To organise themselves in the best way to reach this balance, administrations need to understand, manage and improve both their internal working practice and the contact with the user while keeping in mind their policy objectives.
This is where customer journey mapping can be the inspiration for streamlining and simplifying method, centred on a discussion with the user.
Whatever the approach adopted, "the overall aims of policy should be to improve and sustain the quality of all public services; to ensure that services are able to meet socially recognised needs; to guarantee access to services for all citizens who need them and fairness in the allocation of resources to those whose needs are greatest" (Bynoe, 1996, p.109).
References:
A Government of Renewal (1994), Policy Agreement between Fine Gael, the Labour Party and Democratic Left, Dublin
Boyle, R. (1995), Towards a New Public Service, Dublin: IPA
Bynoe, I. (1996), Beyond the Citizen's Charter: New Directions for Social Rights, London: IPPR
Improving Public Service Delivery Citizens First: EU Rights on Equal Opportunities, Buying
Goods and Services and Travelling (1997), http://europa.eu.int/conun/dg15/ en/update/citizen/1035.htm, Brussels
Gyford, J. (1991), Citizens, Consumers and Councils: Local Government and the Public, London: Mactnillan
OECD (1996), Responsive Government: Service Quality Initiatives, Paris